The best startup business ideas for women are just as diverse as the population. Aspiring female entrepreneurs tend to figure out what they're passionate about before they even create a business plan or seek an advisor.
Finding it difficult to think up a startup business? We are here to help. This guide reveals great startup business ideas for women. Feel free to pick one or two and get moving!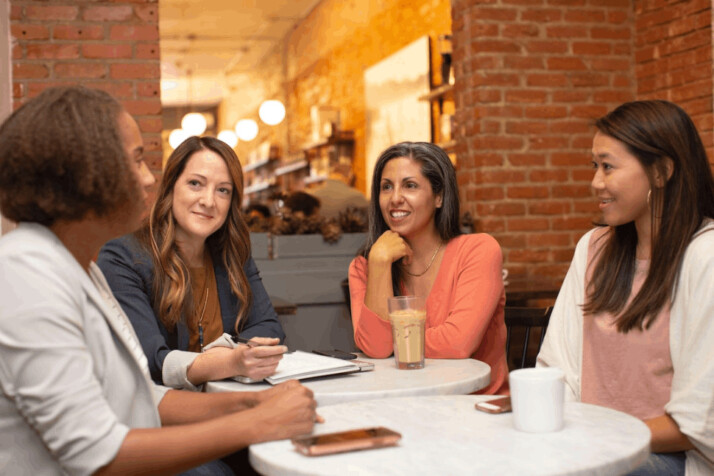 What Is a Startup Business?
A startup business is a business at its first stages of development. It is synonymous with building something from scratch.
A startup business is a small company that is just getting started. It is limited in funding and resources, especially for marketing and other purposes, and shows early signs of potential for a sustainable business.
15 Great Startup Business Ideas for Women
Here are some of the most promising options for starting a small business. You can work for yourself and launch a small business from your home or other location.
1. Fashion Blogger
If you're in the fashion industry, you might want to start a blog with fashion tips, beauty reviews, and other lifestyle content. You can make money by sharing your outfits online and earning commissions when people click on your links.
2. Distributor of Luxury Goods
Becoming a high fashion reseller is another option if you seek fashion-related company ideas. Buying and reselling high-end apparel is a straightforward business strategy that can be implemented immediately. If you're a social media influencer, you can boost sales by posing in the items.
3. Owner of a Dropshipping Store
Dropshipping may be the way to go if you're a woman searching for a low-maintenance business with high-profit potential. It is possible to choose and sell things online but have the producer delivery directly to buyers.
Many working-class women have begun dropshipping enterprises in addition to their regular careers to supplement their income.
4. Online Accounting Firm
Starting an online business is feasible for anyone with an entrepreneurial spirit and a willingness to master the fundamentals of bookkeeping and accounting.
You can generate money online by offering your services to small business owners in need of assistance with bookkeeping, accounting, and other administrative activities.
5. Subscription Box Business
Subscription boxes are one of the most exciting businesses for women to start. It's a fantastic business opportunity that can be executed via an internet store, and you can tailor your subscription boxes to your interests.
Each month, you'll send members chosen products and presents in the package with some theme, such as snacks and meals, beauty, skincare, and more.
6. Creator of Apps
Becoming an app developer is a great career path for women interested in learning to code. App development is a growing industry. Online courses offer many opportunities to learn the necessary skills to create useful apps for businesses and other mobile services.
7. Personal Trainer or Life Coach
Consider life coaching a career option if you enjoy motivating people and seeing them flourish.
Help others improve their mentality, drive, and financial independence by becoming a life coach. If you're interested in fitness and want to work for yourself, being a personal trainer is a great option.
8. Shopping Mall or Web-Based Boutique
One of the most popular small businesses started by women is online boutiques. Gain extra profit by selling clothes online that you buy in bulk from different suppliers.
An online retail enterprise can be launched and grow successfully with the help of strategic social media advertising.
9. Sewing and Modifications
Offering sewing services, repairs, and modifications is a terrific side business idea if you're skilled with a sewing machine. It's wasteful to toss out worn or ill-fitting garments when you can fix them and give them a new life, among other things.
10. Start Your VA Company
Virtual assistance services are one of the best options for businesses looking to establish, because of the low barrier to entry.
As a virtual assistant, you can help people who run their businesses from home or work independently. You may establish your own virtual assistant firm and handle social media platforms, events, finances, and more.
11. Independent Publishing
Consider starting a freelance writing service if you have a flair for the written word. You can work alone or team up with other freelance writers to provide article writing and related services.
Blog entries, websites, essays, or proofreading services for other authors are all viable options. You can also work as a social media manager, where one of your duties will be to compose posts' descriptions and other accompanying text.
12. Market Research and Surveys
Many possibilities discovered through market research can be pursued as a second career. Various sites actively seek users to participate in research studies.
Opportunities in the field of research may involve completing surveys, conducting interviews, or performing other duties of a similar nature.
13. Stock Trading
Stock trading is one way to make money online, while it is not a business per se. Stocks are available for trading daily, allowing investors to monitor their progress and make trading decisions based on that data.
However, before investing, learn about the stock market and how it can generate passive income.
14. Dog Walking Services
Offering dog walking services in your community is a great way to make extra money while doing something you enjoy. It's an emerging market trend that answers a need of many consumers.
As a side business, you might offer to take dogs of those with full-time employment for walks during regular working hours.
15. Online Education and Training
Women can start online tutoring or an online course if they enjoy working with children and young adults.
You can tailor your private tutoring or intensive art classes to the specific academic needs of your students. As a bonus, you may work it around your current job, making it a fantastic option for a part-time enterprise.
Conclusion
One of the most common mistakes women make is not realizing their interests. When you create a startup, you get the opportunity to turn your interests into a viable business.
Explore All
Generate Startup Ideas Articles