All startups have one thing in common: the desire to make a profit. This guide gives some insight into some sustainable development business ideas that will also benefit the environment.
The concept of sustainable business is broader than just cutting back on waste or recycling. It involves all the practices that contribute to a business, such as employment, the environment, and local economies.
As business gets more environmentally aware, finding more environmentally friendly ways to do business is more important than ever. Let's discuss the definition and types of sustainable businesses suitable to make a good profit.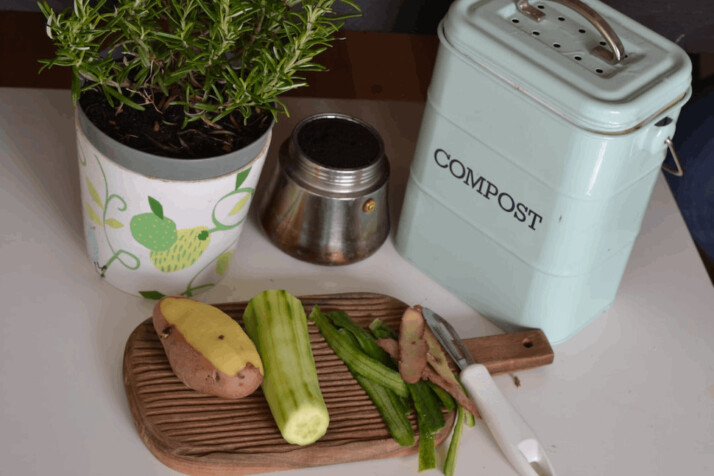 What Are Sustainable Development Businesses?
Sustainable businesses are capitalism's answer to preserving the environment. It is part of a battle for biodiversity that can only be won with better business practices.
Sustainable business ideas are causing a shift in people's mindsets and ideologies towards more environmentally friendly and more socially conscious pursuits.
More businesses are being created to promote these ideals and are empowering the masses to take action. How do you embark on sustainable businesses to make profit?
Best Sustainable Development Business Ideas
If you're ready to start a business, now is the moment to go green. Keep reading to see various start up sustainable business ideas you can run today to make a good income.
1. Healthy Food Catering Service
Organic and locally farmed foods are becoming more and more popular among consumers. The worldwide organic food and beverage industry is predicted to increase at a Compound Annual Growth Rate of 16.44% between 2020 and 2025. Vegan, vegetarian, and Paleo diets, as well as those that are gluten-free and feature free-range meat, are in high demand. The scope can be narrowed down to local occurrences first.
2. Launch a Landscaping Company
In conventional gardening, many pesticides and practices are known to be very hazardous to wildlife and plant life. Residential lawns receive ten times as much chemical pesticide application as agricultural fields.
Grass cycling, recycling, and composting are all viable business opportunities. Assisting folks to install rain gauges and collect rainwater for reuse is also possible.
3. Profit From Repurposing Old Furniture
You can give your old, broken furniture a second chance at life with the correct equipment, paint, and varnish. Visit YouTube to learn how to refinish furniture, build shelves out of scrap wood, and transform old doors into bed frames.
4. Become a Solar Panel Installer
Solar energy is a cost-effective, environmentally friendly alternative to traditional energy sources like coal and natural gas. It also helps lower emissions of greenhouse gases.
You'll be ahead of the game if you have experience installing electrical systems. Though the specifics will differ from state to state, you should investigate certification options. But if installing solar panels can save a family's monthly energy costs by $100, you should expect a high volume of calls.
5. Install a Green Dining Option
Open a green restaurant if you can cook to please today's environmentally conscious diners. Sixty-five percent of customers are prepared to pay up to a 10% premium to dine at an environmentally friendly establishment.
This includes buying and preparing locally sourced, and in-season items. Environmentally conscious people carry out composting and recycling functions. Eliminating paper use, lowering water use, and increasing electrical appliance efficiency are all part of environmental consciousness.
6. Grow Your Food and Sell It
Invest your time and energy into cultivating a garden. Earn profit from it by selling your produce at a farmer's market or local eateries. People are more likely to buy from a local business if they can satisfy a demand in the market.
It could be for pickles, spices, or even home-made sauces. Growing your own food can save money on packing and transportation, which benefits the environment and the economy.
7. Establish a Native Florist Shop
Approximately 80% of the flowers sold as bouquets in the United States are imported. This has environmental consequences as well as packaging challenges.
The slow flower movement encourages the sale of bouquets and arrangements made solely from local and seasonal flower species. Supporting local growers and reducing carbon emissions through local shipping are two additional benefits of purchasing and using native flowers.
8. Make a Living As a Beekeeper
You can associate a wide variety of advantages and lucrative opportunities with learning beekeeping techniques. You can make a lot of money off selling raw honey and honeycomb, available at all hours of the day.
The ability to produce unique honey varieties might also help you stand out from the crowd. Even more so, you can create all-natural cosmetics from honey and wax.
9. Start a Second Hand Shop
Many people who are concerned about the environment only buy used items. If your online thrift store is successful, you can expand to a physical location. Make a killing off of anything and everything. About $17 billion a year is spent by consumers at resale stores.
10. Open an Eco-Friendly B&B
Setting up a shop can be a breeze if you have experience in the hospitality industry and a large enough facility. First, employ renewable energy sources, provide organic food, and arrange guest rooms with eco-friendly furnishings.
Since 81% of guests are interested in eco-friendly lodgings, within the next year, you should expect a long waiting list.
11. Establish a Travel Agency
The environmental costs of conventional travel are substantial, ranging from emissions from rental cars and airplane fuel. Assist vacationers in reserving stays at environmentally responsible hotels so that their trips affect locals and the environment less.
We can trace most of the rising CO2 levels to the aviation industry. In addition to offering carbon offsets and green travel options, your agency can also educate its clients on reducing their environmental impact.
12. Create Eco-Friendly Mobile Applications
If you have experience in the technological realm, you can use it to create apps that encourage others to live more sustainably. The market for environmentally friendly technologies and sustainable practices is projected to expand to more than $36 billion by 2025.
Think about how you can assist your community in saving money and resources. Create a carpool app, develop an app for sustainability, or invest in recycling centers.
13. Start an Eco-Friendly Hair Salon
Many chemicals are used in hair salons, not to mention paper towels, plastic wrap, and tin foil. We waste 63,000 pounds of hair and 42,000 pounds of toner, dye, and lightener daily; thus, efficient hair salons are necessary.
Emphasize organic and eco-friendly hair treatments and refillable products, selling local, cruelty-free, and recycled items, and promoting sustainable energy and water practices.
14. Initiate a Composting Enterprise
In 2018, Americans threw out 63 million tons of food, according to the Environmental Protection Agency. As with other organic matter like leaves and wood chips, food waste may be an excellent soil supplement and fertilizer source for plants.
You may obtain top pay for your all-natural, home-made compost while also doing significant labor for you, being outside, and contributing to your community.
15. Natural Handmade Cosmetics
Go to a flea market, shop on Etsy, or sell your wares at a farmer's market. You can make and sell your all-natural soaps, body scrubs, exfoliating bars, bath bombs, body butter, lotion bars, perfume, foot soaks, and deodorant. Indeed, by 2027, the worldwide market for natural cosmetics is projected to reach $54 billion.
16. Tutorials and Courses on Environmental Education
Most people still don't realize how their actions affect the earth. Children and adults can benefit from learning how to lessen their impact on the world by enrolling in in-person or online classes.
17. Train Yourself to Fix Bicycles
For the sake of our own and the planet's health, bicycling is far preferable to automobile use. Cycling produces fewer greenhouse gas emissions than walking, and its emissions are around a tenth of those of a car.
Become a bike specialist and offer repair services to help spread awareness about the benefits of using bikes as a sustainable mode of transportation.
Alternatively, you might buy used bicycles, give them a facelift and some TLC, and then sell them for a tidy sum.
18. Establish an Eco-Friendly Cleaning Company
Cleaning services are plentiful, but yours can stand out by exclusively employing Green Seal- and EPA-verified eco-friendly solutions. You can charge by the hour or for a predetermined number of cleanings.
Your services could include everything from doing the dishes and dusting to a full-scale spring cleaning. The growth of this market is unmistakable, and by 2026, it is projected to be valued at close to $110 billion.
19. Launch a Secondhand Bookstore
It's estimated that 8.85 pounds of carbon dioxide are released into the atmosphere while making and selling a single new book. Assist individuals in breathing new life into their books and promoting the joys of reading the old-fashioned way.
We can reduce the environmental impact of book swapping and lending in a brick-and-mortar or digital bookstore.
Wrapping Up
Sustainable Development business ideas are on the rise, and the internet has been instrumental to making this a larger reality. They are not just environmentally-friendly, but often socially-responsible business ideas.
Explore All
Generate Startup Ideas Articles