Did you know that most people don't even read anything more than your headlines? Yes, they click the headline if it's good and read the rest of the content. However, if it's not up to snuff, your general audience won't even click on the headline and use all the free information your wrote!
How disappointing it must be, to create an article that people can use for free only to have it standing by itself. That's why you need to write an excellent headline that will generate traffic for your content.
But sometimes we writers can't find the best headline that will work for other readers, and search engines! Yes, as you might already know, you should also create headlines that make it easier for Google to find your website.
In today's post, we'll look at an advertising headline generator tool, the right tools for writing engaging headlines!
Why Headlines Are Important?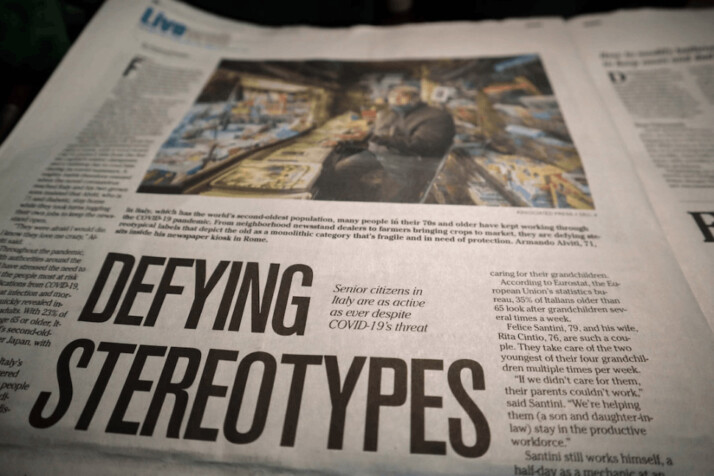 The unfortunate truth is that the majority of readers who consume online content skim it, despite our best efforts to encourage users to read our articles from beginning to end.
According to an old saying, out of every ten visitors, eight will read your headline, but only two will continue to read the article. Additionally, you need to attract them to your page in the first place, and frequently, they base their choice on the title they see in search and social media.
In order to increase the number of people who visit your website, you must write compelling headlines.
Your content marketing may fail for several reasons, including dull, poorly optimized headlines. The headlines of your blog posts and web pages are crucial in luring visitors from social media and SERPs.
Advertising Headline Generator — Does It Work?
Free title generation software effectively performs its function by making suggestions for catchy educational titles. There are, nevertheless, restrictions. Free tools frequently aren't the most sophisticated in terms of SEO, and they most definitely don't comprehend your target audience as well as you do.
When utilizing these tools, don't forget to consider your audience. Take into account their needs, areas of most significant interest, and interactions with your current content.
Use data-driven SEO tools to help you choose keywords and optimize your website's pages.
Utilizing title generators can significantly cut down on the time (and mental effort) required to create unique headlines from scratch. These tools may not be perfect, but the concepts they generate can be a great place to start when creating the headlines for your final articles.
Great Tools as an Advertising Headline Generator
INK
To be fair, INK offers a suite of tools that can help you writing the perfect copy, or blog post, or whatever you might think of! But its Google Ads Headline Ideas Generator is specifically focused on generating the most engaging headlines that will get customers to click on it! Simply write down some basic information about your business and get all the best suggestions you can think of it! And the best part is, because INK is powered by AI (artificial intelligence), you can be sure that you are getting original results every time!
But INK offers much more than that. It is a writing assistant that can help you expand, simplify and rewrite your sentences using AI. And, it can even generate entirely new text for you as well! As we've mentioned before, because it uses AI to generate text, you can rest easy that it will be original and plagiarism-free!
HOTH Headline Generator
The HOTH is a well-known content creator and marketer that provides various tools that entrepreneurs and marketers can use.
To help you get the most clicks on your articles, they offer a free blog topic headline generator that you can use to create headlines quickly.
Hubspot Headline Generator
HubSpot's Blog Ideas Generator is one of the tools for creating original blog post ideas and catchy headlines. The HubSpot tool will automatically generate a list of five headlines for you if you simply enter a noun as the main subject of your article.
Conclusion
You cannot write effective headlines without a plan and a large amount of research. You have to have a well-thought-out and organized marketing plan of your advertisement, which includes the headline creation. With that, you can decide on what headline creation tool will work best for you. Check out the different options on this list, decide on which one will work best for you, and get to writing!
Explore All
Google Ads Headlines Ideas Articles