You can use two methods to find the best headlines and descriptions for your Google Ads campaigns. You can either make individual ads and test them or try out Google's responsive search ads.
It's possible to give Google a variety of headline and description options for your responsive search ads. Google will match them based on users' search terms and other confidential information to show users the most advantageous ads.
Online searches constantly evolve, so marketers must stay on top of the latest developments. We can better serve customers' needs by knowing what they are looking for as they search in real-time.
The pandemic's state of flux has recently resulted in an acceleration of changes in search trends. A whopping 15% of daily searches include brand-new keywords unfamiliar to marketers.
Marketers must devise nimble strategies for search ad optimization to guarantee that brands are always pertinent to what people are searching for. We are going to look the best combination of responsive search ad headlines to ensure you're reaching the most people.
Sounds exciting? Well then, dig in!
What Are Responsive Search Ads?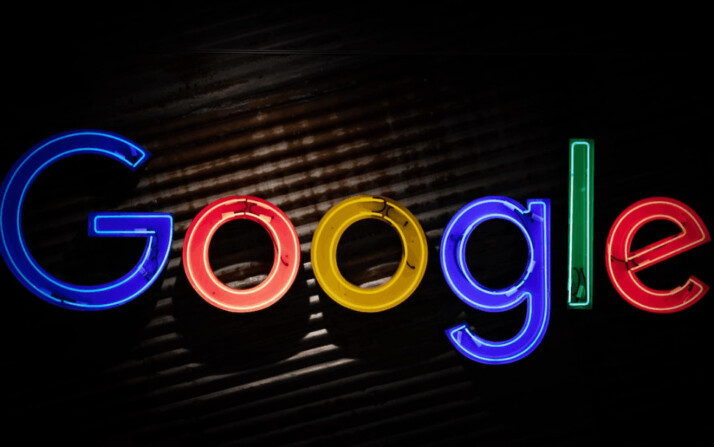 The most comprehensive and adaptable search ad format offered by Google is responsive search ads. Writing a responsive search ad allows you to use up to 15 different headlines and up to 4 other descriptions. Now think of traditional search ads, which require you to combine your headlines and illustrations to create one static ad text. The total number of combinations possible for those headlines and descriptions means nearly countless ad testing opportunities!
Afterward, Google will automatically test various headline and description combinations to determine which performs best. It all depends on the search term, the device, previous browsing habits, and other factors over time. Your responsive search ads will deliver the most relevant message to various searchers.
Responsive search engines produce ads that quickly respond to and closely resemble users' searches at all times. The automated system, powered by machine learning, creates ads with personalized messages at scale, saving marketers time and effort and producing better outcomes. When switching from expanded text ads to responsive search ads, advertisers see an average 7% increase in conversions at a similar cost per conversion.
The different headlines and descriptions marketers provide are used to create optimized ads. A relevant advertisement is served to the customer. This is based on the audience's search query when they are ordered by automated machinery in the best combinations. The intelligent system runs additional tests on various optimal ad combinations. In the end, it determines which works best for different queries, then presents prospective customers with the most effective ads.
Google Responsive Search Ad Headlines Guide!
Every ad contains new information thanks to the system's optimized headline-description combinations. Marketers are allowed to submit up to 15 headlines and four descriptions for each campaign. The best headlines are brief, catchy, and straightforward. Each headline should emphasize a different idea, provide a novel perspective, or convey a different message.
Advertisements are more visible when their headlines contain popular search terms. Additionally, there is a greater chance that someone will click on it. If you are writing headlines, use Google's search term report or keyword insertion tool. Popular search terms are used more often in headlines, which increases their likelihood of being read.
Encourage people to respond after reading your advertisement. Don't be afraid to include call-to-action (CTA) verbs like "contact us today" or "book now" in your ad descriptions or use action-oriented language. The CTA should direct visitors to the product or service and work harmoniously with the user journey design. Strong CTAs serve as unmistakable cues for what viewers must do immediately after reading your advertisement.
However, it's also crucial to highlight the product's distinctive selling point in the headline or description. Alluring hooks like "50% off" and "free installments" might pique audience interest. People can choose a product more wisely if the features and advantages are highlighted.
Although the system generates the headline-description combinations randomly, advertisers can assign headlines and descriptions to particular positions in Search ads. This keeps crucial information prominently displayed in the headline and description, like the product name, price, or critical differentiator. To optimize ads, marketers can match two or three descriptions to a single position.
More Tips for Writing The Best Google Responsive Search Ad Headlines!
Google's responsive search ads will automatically test various headlines in various positions to see how they fare in headlines 1, 2, and 3.
The headlines won't always appear, either. Your descriptions are the same way. This enables Google to determine the ideal message for each unique user, keyword, and search device.
However, you can "pin" a headline or description so that it always appears in your ad. This is useful if you have a particular message that you always want to include in it. For example, it can be brand message or a disclaimer.
Let's say you are writing a critical headline that you want to be seen all the time. A pin icon will appear if you move your cursor over the headline to the right. You can choose from several options when you click the icon to guarantee that your headline always appears. This holds true for significant description text as well.
Conclusion
We hope our guide on writing the best Google responsive search ad headlines was able to help you. Now, you can create your own Google responsive search ad headlines to expand your own marketing campaign for your business.
Explore All
Google Ads Headlines Ideas Articles