Everyone is vying for viewers' attention in today's digital consumer world. New names frequently disappear in the sea of competition in a crowded industry like that of food.
Your restaurant ad's meticulous planning will be for naught if you don't make an impression. Have you already started planning your upcoming food advertising campaign?
You must maintain a laser-like focus on that goal regardless of whether you are introducing a new menu item. Or you are spreading the word about your brand-new restaurant, or trying to expand your online following. Although it may seem straightforward, you'll be surprised to learn that many brands have lost their way to standing out from the competition.
That's why, we decided to dedicate this guide to writing the tastiest food headline ads you can come up with! Sounds exciting? Well then, dig in!
Why Are Food Headline Ads Important For Your Business?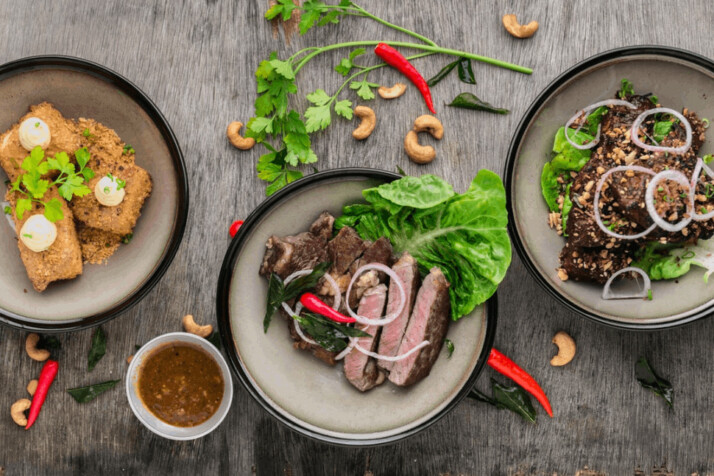 Good food advertisements should make you drool, rumble in your stomach, and feel warm inside. Customers seek out delectable, enormous, thrilling, refreshing, healthy, and superior food offered by rival brands.
Therefore, in order to effectively convey one or more of these qualities, a food ad must do so in a vivid and original manner. Domino's doesn't need to do ads on how their pizzas look, by now everyone has had one at least one. But they still do it. Why?
Without innovative marketing strategies, the food industry might be rather dull. Fortunately, there are a lot of ways to make food come to life in digital food ads. Food ads are distinctive for their capacity to elevate the ordinary to the exhilarating.
A straightforward hamburger on a plate can turn into a narrative about your preferred sporting event. You must strongly emphasize premium ingredients to produce incomparable food ads.
Tips For Creating The Best Food Headline Ads!
Your restaurant's ad has the potential to convey a solid message to your customers. Each has a distinct personality and set of values, so brands are similar to people. What kind of voice would describe your restaurant if it were a person?
Furthermore, what sort of message do you hope to convey? Noisy things won't get anyone's attention. Consider the following regarding emotional content: What message do you want to convey to your customers as a restaurant?
Maybe you're trying to reduce food waste at your restaurant. The significance of using organic ingredients, perhaps? So don't be afraid to demonstrate what your restaurant is genuinely passionate about!
Seeing the same concepts recycled by many brands will irritate your audience more than anything! Adding fresh imagery to your advertisement can make it seem new to your diners.
Many people believe a picture is worth a thousand words, and maybe they are correct! When images are present, 55% of audiences remember the content more.
Consumers only pay attention for an average of 8 seconds these days. Therefore, it will be wise for you to use images to explore and tell the story of your restaurant.
Instead of telling, visual storytelling emphasizes demonstration. However, there is one minor issue: Not all of us are as creative as we would like. No one of us is a natural storyteller; that goes for everyone. But it's all right!
There are numerous tried-and-true guidelines for storytelling that can help you. Storytelling is something you encounter every time you watch a movie. Each can convey a narrative whether your food advertisement appears on Facebook, Instagram, Pinterest, or YouTube.
Getting the imagery and representation of your food just right is everything in the end.
More Tips
Colors can influence consumer behavior in more ways than just being for fun. You'll notice a pattern if you quickly scan the advertisements for nearby restaurants.
Fast food chain ads frequently feature brighter colors to convey energy, while luxury food ads often feature darker colors to represent authority. Remember to use contrast as well as color when playing around with color. For instance, using red text on a cyan background will only make your customers uncomfortable.
If diners cannot see past the distracting colors, your advertisement failed miserably. The importance of contrast cannot be overstated. You should probably avoid using a white background if your dish is composed of light colors.
You might not be an avid social media user or present on a dozen different communication channels. Also acceptable. However, being aware of what is popular with your customers can give you that tiny window of time to dramatically increase your sales.
Regarding tracking global or regional search trends based on keywords, restaurant owners and marketers can use Google Trends, a free tool. For instance, let's say you enter the word "cookies" into Google Trends. You'll see that the number of searches has increased every December for the past five years, right around the holiday season. Of course, don't confuse it with cookies on the Internet, it's cookies as food!
You can use that platform to check on your company, for example. Many businesses do just that, Mcdonald's looks at their search results in social media all the time.
Conclusion
You might think that you want to go a pizza place. Or have a big, greasy and delicious burger to eat. But who manufactured that desire to eat that burger? You didn't know you needed to eat a burger tonight. Clever people in marketing departments worked hard to get the idea of that product in your head!
Food sector is a competitive business. You might thing that since your food is already delicious, you don't need to put an effort in advertising for your brand. However, you are dead wrong on that.
Since the market is so saturated, you have to advertise to get customers to know your brand. And there is no stop in advertising and marketing either, you constantly have to do it even if you get big! In fact, once you get more popular, your marketing costs include big budget projects, like video ads!
That's why your ads on social media (Facebook, Instagram and other mediums) need to have a good headline for your food and products! Without a good headline for your advertising campaign, potential customers won't know how great your food is!
If you enjoyed our article on food headline ads, consider sharing this post with your friends!
Explore All
Google Ads Headlines Ideas Articles