Words have influence. This is most evident in the way we can influence the behavior of an audience through words and phrases. We can tailor our content to suit a wide variety of contexts and purposes.
The marketing industry makes good use of this principle by using attention-grabbing phrases for advertising. But despite the sheer multitude of words in the dictionary, coming up with unique and powerful phrases can be challenging.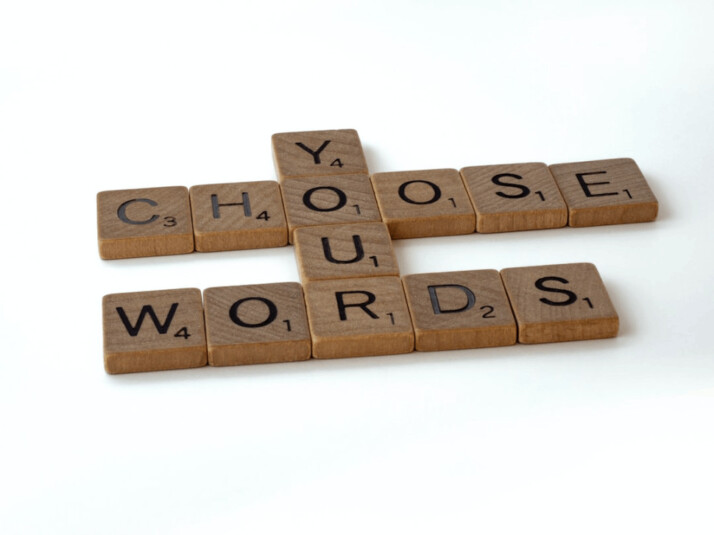 This article will explain these marketing phrases, their importance, and how to use them. Let's look at some of them.
What are Power Phrases?
These phrases are used to spark the interest of people. They get people to read your blog post, email, or ad. These include statements that emphasize a need, want, or problem, and attract attention.
They are aptly named power phrases because they arrest a reader's attention and can:
Mitigate risk and reduce uncertainty
Build trust and connections
Establish a sense of urgency
Influence a purchase
Spark curiosity
Convey value
Display authority
Offer growth and benefits
Even with all these functions, the ultimate purpose of these words and phrases is to help persuade people to respond to a call-to-action.
How Do They Affect Your Marketing Campaign?
As mentioned earlier, power words and phrases attract a prospect's attention and persuade them to perform a call-to-action.
They build loyalty, trust and credibility. They are among the most important elements of a compelling sales copy. This is something that every business needs to use if they want to remain relevant and competitive in the market.
This means that they have a direct impact on key metrics such as click-through, conversion rates, and sales. They convert prospects into customers.
These are all metrics that ultimately indicate the effectiveness of your marketing efforts, and they directly impact the growth of your business. Learning how to use them is essential for those looking to grow their business and to expand their customer base.
Attention-Grabbing Phrases for Advertising
Try to recall the eight functions we mentioned earlier. It's important to have a clear purpose for your phrases and words because it will help you focus on the best approach.
We've taken the time to organize and curate these examples according to function. Feel free to read through these lists. Here are some phrases that:
Spark Curiosity
These phrases seek to share new information about a topic. They're a way to stir interest in your campaign, buzz around your project, or draw attention to your brand.
Learn how to X
Discover ways to X
Gain access to X
See why people like X
Know why X
Influence a Purchase
These phrases aim to convince a prospect to make a purchase. They focus on the benefits you can deliver to a buyer. These phrases should also suggest the ease of purchasing an item.
Give our X a shot and get [Main benefit]
A bargain you can't beat
Start achieving [XYZ goals] with [X name] now.
Need an effective [XYZ solution]? Here's an easy way to start.
Get desired results by buying [X].
Mitigate Risk and Uncertainty
These phrases ease a prospect's doubt by showing them that your offer is a safe investment. They quell fear and questions just enough to convince your reader to check your business out.
Guaranteed satisfaction or your money back.
Cancel at any time.
Book a demo
No hidden fees
Money-back guarantee
Nurture Trust and Build Connections
Relating with clients is an important part of nurturing client loyalty and fostering a long-term relationship. These words help to build a connection by showing prospects you understand their needs. People like to interact with brands that understand them.
Experience a world free of [X problem]
Discover what it's like to [X goal]
Here's a simple solution to [X pain point]
You deserve a chance to [X goal]
Here's a better solution to [X pain point]
Establish a Sense of Urgency
A sense of urgency is a great way to increase sales in a quick amount of time. These examples play on a reader's fear of missing out. They make an item, service, blog post, and tips more desirable by creating a sense of scarcity. – That they're missing out on an opportunity. Moreover, people love getting free stuff and special offers. These phrases only tempt them to give in to their FOMO.
Don't miss this chance to improve [X aspect]
While supplies last
Sign up while slots are available
Last chance to get a [Limited Deal or discount]
Call today to get the right [X Item] for you
Convey Value
To convey value, focus on how you can improve the life of a prospect. The first step it to think of what your prospects need to get an idea of how to fill that need. Next, you'll must assure your prospects that your product is of great quality. This gives them a boost of confidence and helps further quell doubts about your work.
Top-notch [X Product]
Custom-built for [Client Persona]
Quickest [X] in [Location]
The only [X] you should look at
The best value for your money
Display Authority
The point of creating an authority image is to cement your credibility in a certain industry or niche. This applies to brands, products, and services. These phrases add an element of trust to your image. These are very effective when linked to quality content that provides readers with valuable information. There isn't a single person who doesn't like a credible source.
Establishing yourself as an authority means prospects are likely to trust your company.
Best-in-class
Top-rated
Expert-approved
Leading
Specialized
The Bottom Line
Words are powerful. Marketers write attention-grabbing phrases for advertising, and they are an effective means to generate audience interest. Every marketer must learn who to use writing to achieve their marketing goals.
Make sure to think of your audience and try to find an angle to use. Any good author understands that the way to a customer's heart is to know what they want and give it to them. We hope this article provides you with all the things to help you write and use phrases that reel in customers.
Explore All
Google Ads Headlines Ideas Articles