Throughout marketing's long history, various brands like Apple, Microsoft, and Popeye's have catchy ads. These ads stay inside the heads of viewers. As an inspiration for your company's own marketing efforts, you should learn about the famous advertising headlines ever.
Growing up, you may have encountered advertisements that have unforgettable headlines and punchlines. As you involve yourself more with corporate marketing, you realize that their advertising headlines are bizarre. From these kinds of headlines, you can learn how to effectively advertise your brand.
This article will provide you a list of potentially famous advertising headlines. You will also learn how to make an interesting headline by reading the short guide below. Start studying how to expand the influence of your brand through an attention-grabbing headline now!
What is an Advertising Headline?
An advertising headline defines the meaning of a sales pitch, product or service. It also introduces what it may offer to the potential customer.
When a customer is looking for a purchase or a service, they are often seeking a headline that best describes the product. This makes advertising headlines essential to the success of any sales pitch or marketing campaign.
Headlines are created with persuasive techniques. A persuasive message conveyed in an ad headline usually includes specific appeals to emotion as well as rational feelings.
As your customers read your headline, they can take a look about the products and services you offer. It then answers questions after questions they have in mind about your brand.
3 Secrets on Making Famous Advertising Headlines
Before you make your own ad headlines, you must first understand how famous ones succeeded. This is an effective strategy to increase the clicks on your online marketing materials.
Expert marketers created the best advertising headlines so far. They started by learning how to make one excellently.
As a smart move for you to make, check out the three secrets on making famous advertising headlines below!
1. Uniqueness
First, uniqueness is the key to have the best sales results. If your marketing ad's title is unique, people will easily remember it.
It does not only allow people to understand what you can offer, it also tells them many things about the quality of your product. As they read on, they can take a look on how you can solve their problem.
Make your ad headlines unique, so you can improve the design of your marketing plans. You can experience this once your ad efforts become successful by following this tip.
2. Creativity
Next, creativity will inspire people to watch and read through your ad. The moment that they realize that your ad is well done, you can take advantage of that situation on selling your products to them.
People love headlines that sell. They prefer to read a headline that addresses their demands.
They also love creativity as it reaches their hearts the best. It may sound simple, however, it is one of the most significant factors you should consider.
3. Optimization
Lastly, your ad headlines should have good optimization. The best ad headlines out there has undergone keen keyword researching. It makes the headline easily searchable for people.
Just like with blogs and other copywriting materials, it is essential to consider search engine optimization (SEO) with your ad headline. It will make your ad appear faster and rank higher than other ads.
This will also enable you to build a significant grip on the digital stage. As you mention your chosen keyword through the ad, you increase the searchability level of your material.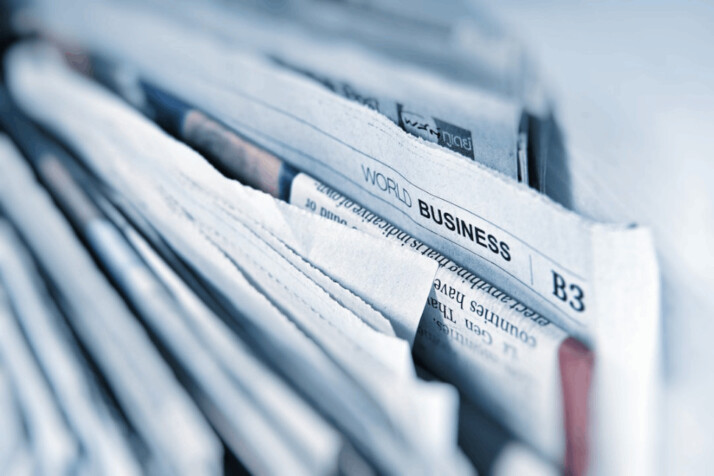 Sample Ad Headlines
Below are some famous headlines you can inspire your ad titles with!
You Like The Good Stuff? Find Out More About Our Barbecue Chicken Sale Today!
Finger Lickin' Good!
My story is your story.
The little point becomes real.
I like to move it!
It is free real estate!
A good state of mind.
Need wedding ideas?
Do you want to lead yourself to your true value?
You do not need any idea how to cook your bacon!
Walk the talk!
The world will become new this year.
Do you want the world to become a better place?
Do you have ideas on how to free the world from hunger?
The world will become better from being good.
Great businesses start this way.
The word is the way to truth!
Write about garbage use now!
Bad examples can never be good examples.
More Examples
Know about your rights.
Living the right life.
Try to know about everything you can work on!
Do you think amazing things will happen?
Attention! Read our content!
Copy that!
No need to copy and paste with this software.
Attention! Copy this!
Think about good examples.
Know about good architectural examples.
You no longer need to test buy cars!
Hey, reader! Read this post!
Are you a keen reader? Find the hidden word!
Do you want to become a good reader?
How great are new great things in Great Britain, aye?
Good. Best. Great.
Find ways on how to look for the hidden word.
Do you want to know about difficult words?
Find the hidden number inside the image.
Do you want to approach a different audience?
It is never easy to waste time.
Help save time and space!
Share your writing with us!
Choose the best writing you can feature!
Start your own business now!
Let us do this, the easy way!
Work on new things along the way!
Help save whales!
Do you write for work?
Write about the progress of time with this software.
Work on new things now!
Your action is important! Drive carefully! Have fun!
New business? Do not worry! Write about your success story now!
You no longer need a pen and paper to write!
Let the big day come!
A strong headline for you to use.
Feel strong!
Come on and ask us!
Feel free to ask!
Use our headlines for free!
Bonus Examples
Do not use that! Can you use these? No! You cannot use these! Introducing: The Use and Reuse Campaign.
Use and Reuse Recyclable Waste!
No more headlines? Use INK's headline generator software now!
Headlines make up your ad.
Tired of reading boring headlines?
Need help making headlines?
Make your headlines the best ones!
Headlines like this will improve your marketing efforts!
Good headlines make great sales!
CONCLUSION
Headlines are crucial for the success of your marketing campaign. Follow this guide to make yours famous! Remember to consider its uniqueness, creativity, and optimization!
Explore All
Google Ads Headlines Ideas Articles