Writing a college essay introduction can be a challenging task. A college essay introduction is the first thing admission officers will read. It is vital to have a captivating one that compels them to review your entire application.
A great college essay introduction summarizes the topic and ideas you will present and concludes with a thesis statement. In this article, you'll learn how to craft an introduction that sets your paper's tone and grabs attention instantly.
What Is a College Essay?
A college essay, sometimes called a 'Personal Statement,' is an essay written by a prospective student applying to a college. It is a part of the college admissions process. A college essay is persuasive and aimed at answering loaded questions, such as "Why I want to attend your college."
College essays give admissions officers a glimpse into your perspective and convince them that you'd be an excellent addition to the university.
A college essay allows the student to speak directly to the admissions office and showcase their personality. Your essay needs to make an excellent impression to boost your chances of getting accepted into a college.
How to Write a College Essay Introduction
The introduction of your essay is just as critical as your central argument, so you must plan and write a practical introduction.
It is where you set the tone for your paper, introduce the key ideas, and lay out the roadmap for the subsequent paragraphs. Plan your introduction well, and the rest of your paper will be a breeze!
Your college essay's introduction should contain the hook, main points, and thesis statement.
1. the Hook
The hook is the first thing your reader will see. It should relate to the essay's main points and grab the reader's attention.
A compelling hook inspires readers to read on and makes them want to know more about your topic. The hook aims to lure readers in, so design it to be eye-catching and captivating.
With a compelling hook, you give the admissions officers a reason to stay interested in your essay and persuade them to continue reading. Keep it exciting and concise; you don't want to bore the readers.
The hook can be an anecdote, a surprising or intriguing statement, or a rhetorical question.
The Rhetorical Question
A question is an effective way to grab the readers' attention. It indirectly invites the reader to share an opinion on the subject of discussion. By starting your college essay with a rhetorical question, you build up interest in your reader's minds and make them think. This way, they'll want to read till the end to find answers. For example,
"What do you do when being strong is your only option? This was the question my uncle asked me when I lost both parents at the age of 10."
An Anecdote
Beginning your essay with a short story that relates to your thesis can entice readers and keep them till the end. For example,
When I told my father I wanted to get a part-time job, he said that I wouldn't keep any for more than a month. I went on to keep the first job I got for three years.
Surprising Statement
A shocking statement relevant to the subject can appeal to your audience's emotions and inspire them to read on. For example, "I wonder how I managed to survive this long without eating."
2. Summary of Your Topic or Ideas
This section of your introduction should present the subject matter and highlight the points you intend to make.
Provide an overview and background of your topic to give the reader a glimpse into what to expect. The information you provide here should relate to the thesis and aid in a smooth transition from the hook to the thesis statement.
3. Thesis Statement
The thesis statement typically comes in the last sentence of the introductory paragraph. This introductory section serves as a roadmap for the rest of the writing.
It summarizes the essay's central point and tells the reader what you intend to say in the subsequent body paragraphs. The thesis statement lets the reader know your viewpoint or stance on the subject. It should be specific, accurate, and focused.
What to Avoid
Here's what to avoid when crafting your next essay introduction. Avoid:
1. Clichés
Avoid writing from an overly general perspective. Clichés use ideas that are stereotypical or generally thought of as conventional wisdom. Such statements are not unique and will not likely make your essay stand out. Examples of clichés are:
I became who I am today through perseverance and determination.
My family background helped shape me into who I am.
Science and technology have contributed immensely to the survival of mankind.
2. Starting Your Essay With a Definition
Using dictionary-like definitions in your introduction does not express your creativity. Instead, you can use funny, unique descriptions to intrigue the reader.
3. Long Introductions
Do not give too much away in your college essay introduction. Be sure to leave room for more explanation in the body paragraphs. Stay focused on the subject, and stay away from repeating a point over again.
Lengthy introductions can be tedious, and when you deviate from the subject, you confuse the readers and make them lose interest.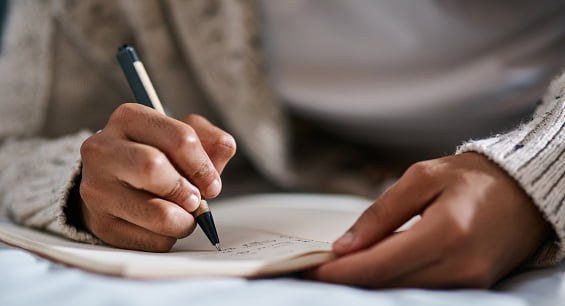 To Wrap Up
The introduction is a crucial part of your essay as it determines whether the admissions officer becomes interested or enthusiastic about your application. A good introduction draws the reader in and holds them spellbound while giving an overview of what you intend to say.
You can begin your introduction with an intriguing statement, a rhetorical question, or an anecdote. With the tips in this piece, your next college essay will be an impressively well-written, attention-getting paper!
Explore All
Hook Writing Articles