It can't be said enough, first impressions matter. And it goes the same for essays because your starter sentences will be what sets the tone for an entire paragraph or piece. If done right, you can get your essay to have a smooth flow even if you tackle different ideas. Avoid dull sentence starters at all costs. Try out the powerful sentence starters we've listed for you instead. These are sure to get a hold of your reader's attention instantly.
In this article, we will discuss sentence starters and why they are so important. We'll also break down some great examples to help you get started. Let's get into it!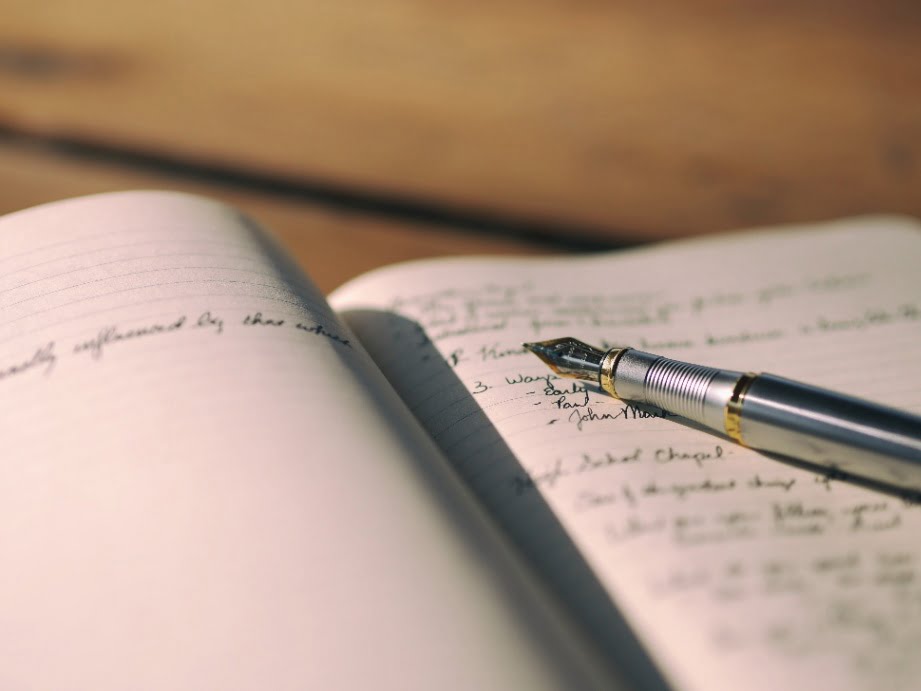 What are Sentence Starters?
Sentence starters can be words or phrases that you can use at the start of a sentence. These are used to introduce a new idea or line of thought. They are usually brief and straightforward.
Think of them as a thread that knits different paragraphs and ideas together into a single coherent essay. They're also sometimes called lead-ins. The use of sentence starters is very common in academic and technical writing.
The Importance of Using Sentence Starters
Without sentence starters, your essay will feel like a jumble of incoherent thoughts and sentences that do not entirely make sense. Sentence starters should not be all that different from the prompt itself. They should give the reader some sense of what your essay will be about.
They are an easy way of easing the reader into the piece and making things more interesting.
Uses of Sentence Starters
Sentence starters can be used as an intro to your essay. They can also be transitional phrases that lead the reader into the next paragraph.
Here are some of the different uses of sentence starters and examples.
1. As an Introduction
This is a more common use for sentence starters. You may have noticed this type of sentence starter in the introduction of this article. It's a great way to pull in your reader and get them into the essay, where you can take them through your main points.
In this article
This paper will discuss
We'll be talking about
2. To Compare or Contrast
Sentence starters are also used to compare or contrast two different ideas. It's a great way to transition into your argument seamlessly. Here are some starters you can utilize:
On the other hand
Similarly
However
In the same manner
3. For Sequencing
When elaborating several concepts in an essay, paragraph, or section of a paper, you need to sequence them. These sentence starters are also helpful for narrating the order of a particular event.
Subsequently
Afterwards
Eventually
Later
Moving on
4. To Cite Examples
Listing examples in an essay can make your points easier to understand. It adds more weight to your arguments. Using sentence starters to cite examples can help your writing appear more professional and insightful.
To help illustrate this
For example,
We can see this in
These examples help support
5. To Make a Conclusion
You want to end your essay and sum up the essence of it. Start with a sentence starter and use it to conclude your sentence or sentence fragment.
In conclusion
Lastly
To sum up
In summary
Finally
Hence
To conclude
In rounding up
How to Make Creative and Powerful Sentence Starters for Essay Hooks
The first sentence of your essay needs to be compelling and intriguing. This part is also sometimes referred to as the hook. Consider the audience you have in mind — are they academicians or online audience?
Think about how you can make your essay more interesting. If you find yourself stuck, here are some tips to help you out.
1. Start by Asking a Question
Spark their interest with an insightful question that's relevant to your topic.
Did you know that human brains don't fully develop until age 25?
How do people go about finding their style and purpose?
Have you noticed that today's media is largely saturated with selfies?
2. Lead with Facts
Trivial facts are always sure to get an audience hooked and keep them attentive.
Glaciers and ice sheets hold 69% of the world's freshwater.
Mount Everest is much bigger now than when it was measured.
There is only one land mammal on earth that cannot jump.
3. Use an Anecdote
An anecdote is a story about something you remember happening. It reflects sentiment about a topic, giving the reader a new point of view than the one they had before. If done correctly, anecdotes can be very powerful.
Last year I didn't think I would survive.
I can still remember the sound of the sirens and the flashing lights.
My first day at school was a nightmare.
4. Voice an Opinion
Opinions can be powerful sentence starters for essays because they allow the reader to start thinking about the discussed issue immediately. When written effectively and in the form of an essay, opinions can lead readers to think about the statement and form their own opinions.
Everybody should act on climate change now.
All bodies are beautiful.
If we don't change for the better, the world will suffer.
To Wrap Up
With powerful sentence starters, you can engage more effectively with your audience. Not only that, but it makes your essay flow more smoothly, bouncing off from different ideas to create cohesive prose. Try these sentence starters in your next essay and notice the difference.
Frequently asked questions
What is a good sentence starter for an essay?
There are several possible sentence starters, transitions, and other words that may be useful. The essay discusses… is explored…. is defined.. The definition of.. will be given.. is briefly outlined… is explored..
What are the 7 sentence openers?
Usually, these words are used at the beginning of a sentence: After, Although, As, Because, Before, If, Since, Unless, Until, When, While.
What are the 6 sentence openers?
#3: -ly Adverb
-ing, (participatory phrase opening).
#5: clausal , (www. asia. b).
6: VSS (2-5 words) Very Short Sentence.
#2: Prepositional
#1: Subject
What is a strong sentence?
How can I start a sentence without?
Start with a word ending with 'ing'. e.g. When he opened the door, he stepped into darkness.
The preposition (a prepositional phrase) should start.
Start with an adjective.
Subordinate clauses begin with subordinate conjunctions (a subordinate clause).
A passive sentence can be used, for instance. object + verb.
How do you start a good college essay?
College essay introductions must impress admissions officers. Creative, intriguing, and unique should be the theme. Start with a strong hook or a clear "grabber." Make sure you follow this first sentence with dependable data that will then relate to the topic of your essay.
How do you start a new sentence?
Consider the central theme of your project. Consider what your essential point is before you begin constructing a sentence.
Reflect on the previous sentence.
Use transition words
Use a preposition
Start off with a topic.
Play with a clasp opener.
Use an "ing" word.
Use the word "ed.".
How do you start a topic sentence in an essay?
Usually, topic sentences start with simple statements. However, it's important to review them as you write, so that they match the content of each paragraph. A good topic sentence is specific enough to explain what you expect from a paragraph, but general enough so it doesn't give away everything.
How do you start a essay paragraph?
Start your essay with a subject sentence that outlines the main point, the thesis statement, which is a sort of mini-outline for the essay. It informs the reader what the essay is about.
What is a good persuasive starter?
An Introduction to Persuasive Essays. In my opinion…. I believe…. We all know….
How do you start a new paragraph in an essay?
A paragraph presents a single topic in writing. It usually consists of more than one sentence and begins with a transition. Quite simply, well-written paragraphs begin with a topic sentence, several details sentences about that topic, and a closing sentence.
What is a number 1 sentence opener?
1. 'Underlines': A sentence that begins with a subject or has a starting point. The subject near the beginning of the sentence. Tortoise felt confident and challenged hare to a race. You must put the number of the opening in the margin next to your sentence.
What can I use instead of I in an essay?
If you wanted to say "I will present", or "I have described", then the alternative would be "the essay will present" or "as described in the essay." Another option to replace "I" in an essay is to use.
What are good sentence openers?
Indeed
Namely
Obviously
As usual
Of course
Undoubtedly
Certainly
Above all
How do you start off an essay example?
Briefly and directly state your thesis.
Answer a question related to your topic.
Describe an interesting fact about your topic.
I am presenting your thesis as a recent discovery or revelation.