A good expository essay begins with an introduction that piques the interest of the reader. The expository essay introduction is the first thing the reader would read. It should grab the reader's attention while briefly explaining your topic.
Writing an expository essay introduction could be pretty challenging. With this step-by-step guide, you're sure to create a compelling introduction for your next expository essay.
What Is an Expository Essay?
An expository essay explains a particular topic, process, or set of ideas. A good expository essay allows the reader to gain some knowledge on the subject matter.
An expository essay aims to educate and inform the reader about a topic. it provides a clear and objective explanation of a subject matter. An expository essay does not convince the reader about a particular point of view or making an argument. It does not rely on personal opinion but maintains a neutral viewpoint.
An expository essay should have an introduction, body paragraphs explaining the points made in the introduction, and a conclusion summarizing those points.
How to Write an Expository Essay Introduction
An introduction is an essential part of your writing. It is your first opportunity to capture a reader's attention and entice them to continue reading. This is why you should put some effort into crafting a compelling introductory paragraph for your piece.
Here are the steps to writing an excellent expository essay introduction:
1. Have a Hook
The hook aims to grab the readers' attention and entice them to continue reading the remaining parts of your paper. When writing a hook, avoid long sentences; always make it concise and catchy to arouse the reader's curiosity. You can begin with a question, a quote, a statistic, a statement, or an anecdote.
A question: "Have you ever wondered why…."
Bold statement: "Smokers are liable to die young."
Statistics or fact: "In the United States, one person dies every 34 seconds from cardiovascular disease."
Quote. Winston Churchill said, 'success is not final; failure is not final: it is the courage to continue that counts.'
2. Present Your Essay Topic
Give a detailed overview of your topic and present some background information relating to the topic. This will help the reader understand what the essay is about. This section of your introductory paragraph does not have to be too detailed. The body paragraphs would give more comprehensive information on the topic.
For example, for an essay with the topic 'Explain the Role of Education in Economic Development,' you could provide more details following the lines:
"Education is an important and effective avenue for promoting economic development in a nation. Sustainable economic growth cannot be accomplished without substantial investment in human capital."
3. Present Your Thesis Statement
A thesis statement is a one- or two-sentence summary of the essence of the essay. It tells the reader what you intend to say about the topic in the subsequent body paragraphs. It should be specific, accurate, precise, and focused.
The thesis statement for an expository topic, "Explain the importance of education to a country's economy," could be:
"Education is vital for a country's economy because it improves productivity and creativity, fosters entrepreneurial activity, and promotes technological advancements."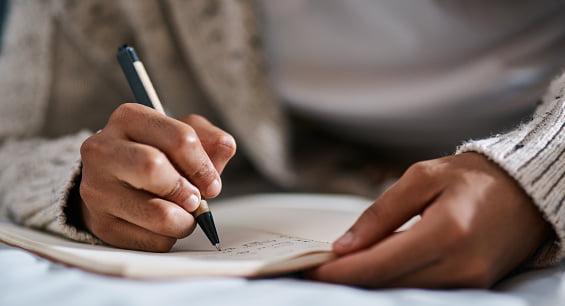 Wrapping Up
A good expository essay introductiongives a clear idea of what the essay is about, and outlines the central point of the paper.
An effective introduction begins with an intriguing opening which inclines the reader to continue reading. You can start your essay with attention-getters like a question, statistics, quote, or even a statement. Whatever you choose, ensure that it is catchy and appealing to the reader.
Explore All
Hook Writing Articles