An oft-shared rule in writing is that the introduction is the most crucial paragraph of a piece of work. Itn summarizes the topic in a few sentences, sets the tone for your work, and gives the reader a reason to continue reading. The examples of introductory paragraphs in this article will help you craft a compelling one for your next writing.
A good introduction has a 'hook' that entices the reader, a 'topic layout,' and a 'thesis' that informs the reader of your stance. Let's look at some examples of introductory paragraphs and tips for crafting a brilliant one.
How To Write An Effective Introduction Paragraph
An introduction can be the difference between grabbing your audience's attention and being ignored. A good introduction gives the reader some context and lays the groundwork for what comes next. It sets the tone for the work and leads the way for a powerful, persuasive, and entirely natural conversation.
A well-written introduction instantly hooks the reader and persuades them to read till the end. Writing an introduction can be challenging—but not impossible. Here are the steps to writing a compelling introductory paragraph.
1. Write A Hook
An effective introduction begins with an actionable hook. Your hook can be a question, an anecdote, a statistic, or a quote. A hook is a conversation starter that allows the audience to dive into the heart of your paper. The hook of your piece can make an audience familiar, enthused, and curious.
The ideal essay hook is straightforward, precise, and fun. It is also relevant to the essay topic. Avoid dictionary definitions, clichés, and generalization.
2. Provide context
Following the hook, provide detailed information to help the reader understand the argument you're presenting. Give out enough background information to give the reader an idea of the topic, why it's important, and why they should care.
Avoid going into too much detail; you have the body of your essay to elaborate on the subject. Only focus on introducing the topic to the reader. The information you provide should allow for a smooth transition from the hook to the thesis statement.
In laying out your topic, you may include the following:
Social, geographical, or historical context
Definition of an unusual phrase or term
A brief overview of research or studies on the subject
3. Thesis Statement
The thesis statement is an essential part of your introductory paragraph. It comes at the end of the introduction and summarizes the paper's central argument.
The thesis informs the reader of your stance on the topic and provides details about what the essay will discuss. The thesis should be written concisely and clearly.
Examples of Introductory Paragraphs
Here are some excellent examples of introductory paragraphs to get your reader interested in your writing.
1. State a Surprising Fact or Statistics
A good way to grab your reader's attention is to state a surprising fact. This will create curiosity and pique the reader's interest—they'll want to know more and will read on. An example is:
"The decline of habitats, ecosystems, and acidic oceans has caused the extinction of more than 1 million species, all linked to global warming."
2. Pose a Question
Questions are a great way to invite the reader to share an opinion on the topic. By starting your essay with a rhetorical question, you stir up interest and cause the reader to think about what you're discussing. An example of a rhetorical question that begins an essay is:
"Global warming is creating warmer regions, causing them to become more susceptible to diseases. What would become of the world in the years to come?"
3. Start With an Anecdote
An anecdote is a brief amusing or exciting story about an actual event or person. Anecdotes typically persuade, inspire, and make readers ponder on a topic. You could begin your essay with a personal story related to the topic. An example is:
"I was sick before my tonsils were removed in sixth grade. I developed a severe throat injury and missed a great deal of school. I was always given a shot and foul-tasting medicine, so I dreaded going to the doctor. After the tonsillectomy, I rarely became ill again. Consequently, my experience with middle school was much better than that of elementary school."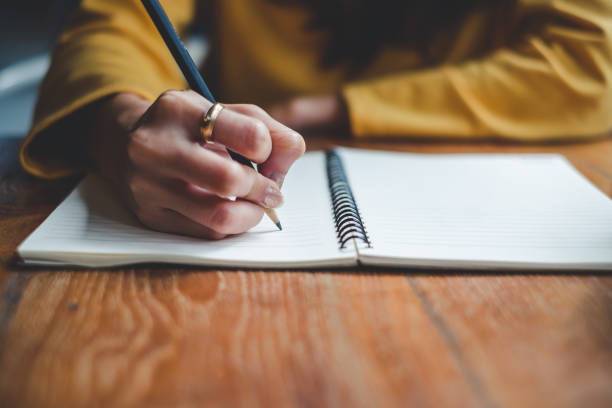 Wrapping Up
An introduction paragraph is the first chance to grab your reader's attention and get them interested in the rest of your article. It is your opportunity to make an impression on your readers—so make it count.
A good introduction paragraph sets the tone for an essay and delivers information on what the article will be about. It also engages the reader and encourages them to keep reading. A typical introduction comprises a hook, information on the essay topic, and a thesis statement.
Frequently asked questions
What is a good hook sentence?
Strong statement hooks make claims about your topic. It links to your thesis statement and emphasizes the importance of your essay or paper. A strong statement is a great technique because it doesn't matter if your readers agree with or disagree with your statement.
What are the 3 sentences of an intro paragraph?
General, an intro paragraph should include three main parts: a hook, context, and a thesis statement. The introduction to your essay can help you introduce the reader to your topic and purpose.
How do you begin a paragraph?
One paragraph contains a single topic in writing. In general, it is composed of more than one sentence and starts on a new line with a transition. To put it simply, well-written paragraphs begin with a subject sentence, a brief description of that topic, and a closing sentence.
How do you write a smooth introduction?
Opening statement (or topic sentence) should clearly state the topic of an essay without yet giving the specific thesis statement. The more specific and precise this opening sentence is, the better it will focus your reader (and hence begin "hooking" them).
How do you start an introduction paragraph about yourself?
You should summarise your professional status. Your first sentence should describe your name, job title, or experience.
Be specific to your experiences and achievements.
End with a brief introduction to the next part of the conversation.
How do you start an essay example?
Describe a shocking or amusing fact.
Ask a question
Dramatize a scene
Let's start by looking at a quote.
Publish your thesis directly.
In your essay, choose the tone that you'll want to use.
Working backwards is helpful when you're stuck.
How can I start a sentence example?
For instance
Evidence for this is a look at. .
As we can see,. .
To illustrate
For example
Take the [case-example] of. .
Specifically
What is the most important part of an introduction?
Introductions are most important based on the thesis statement. The reader will learn the content of the essay with clear clarity, which will make it easier for them to comprehend the essay. In the thesis, the topic is described, and in the thesis you find the main (controlling) ideas that will be discussed in the main body.
How can I make my introduction interesting?
Start with a startling statistic.
Tell An Interesting or Unusual Story.
Achieve Their Desires
A Stand Up To Something Relevant.
Have Success in Your Heart.
What are some examples of introductory sentences?
It is only possible to ___.
I started my ___ five years ago.
What would you prefer, ___ or ________?
___ was my constant theme.
It's the best way to ___.
The type of person is divided into two types: ___ and ________.
Please let me know if you think you are right about this quote.
___ becomes easier the more you _______________.
What is a good start for a introduction?
An opening hook for your essay to catch reader's attention should be included in this order. Information pertinent to the reader. When writing a thesis statement, you present your main argument or point of view.
What is the correct order of an introduction paragraph?
An introduction consists of three parts: the opening statement, supporting sentences, and the introductory topic sentence.
What is an introduction example?
Let's try this creative introduction: I hit the water with a slap that knocked the wind out of me. I heard my sister screaming from the deck, but then everything went quiet as I ran under water.
What is a good opening sentence?
Get started with the chase. How you phrase a good hook should also be a question or a statement –anything that will elicit emotion from a reader. Think about it this way: a good opening sentence is the thing you don't think you can say, but you still want to say it. "This book will change your life.".