Hooks for books are the single most important component of why your story will be powerful and resonate with readers.
Language is the driving force behind book sales. You don't sell books to robots. You sell books to those who rely their decisions on the language they read or hear. A book hook utilizes the power of language to attract attention and arouse curiosity.
What if you could convince them to purchase your book in a single sentence? Would you like to find out how? Obviously, this is the effectiveness of a book hook.
In this article, we show you in details how to create captivating hooks for your books. Let's dive in!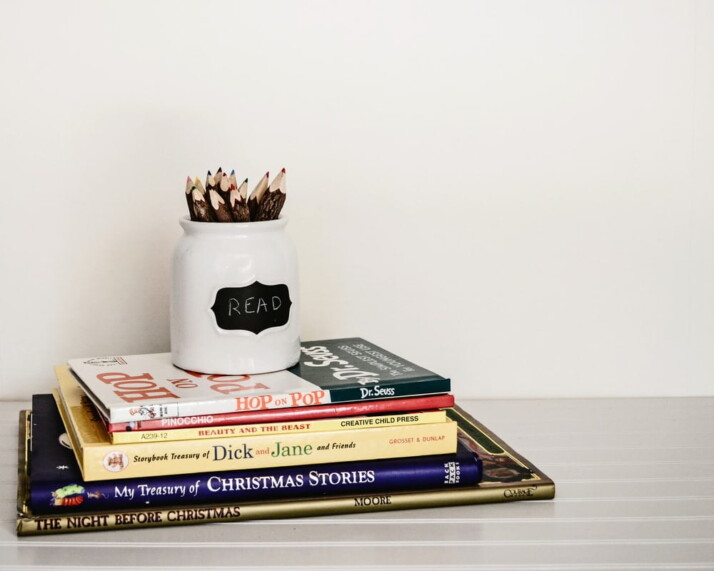 11 Keys to Creating Good Hooks for Books
Good hooks for books must be personal, easy to understand, and memorable. Good hooks don't come from the plot, from long descriptions of complicated ideas, or from long descriptions of characters.
How does one build an effective book hook? Try the following methods to get started:
1. Visualization
Every author desires to see his or her novel adapted into a film, whether it be a fictional drama or a nonfictional documentary. But if this possibility materialized, you would need to think like a screenplay, not a novelist.
Daily, screenwriters present big motion picture concepts to Hollywood studios in an effort to secure contracts. To achieve success, a screenwriter must distill the essence of an entire film into a single simple concept.
If you write fiction, imagine your manuscript as an impending major motion picture, such as a thriller, romantic comedy, or horror flick. How would you capture the reader's interest in a single sentence?
If you've written a memoir, visualize it as a cinematic drama. How would you generate interest in your tale with a single question or statement?
Imagine your nonfiction history, education, religion, or self-help book as a feature-length documentary. How could you make it fascinating in a single sentence?
Think like a scriptwriter to get in the proper mindset for creating a book hook.
2. Create a compelling and robust description
Beginning a book's opening line with a gripping description that leaves the reader with questions is one of the most effective techniques.
You want the reader to feel awestruck and compelled to turn the pages of your book in order to learn more.
3. Start with a critical plot moment
You can also begin with action by introducing the reader to a significant story aspect in the opening line. This will allow you to strike the ground running and immediately engage the reader in the story's plot.
4. Introduce an engaging narrative voice
You can also begin your book with an engaging and distinctive narrative voice.
This is particularly useful if your work features a first-person narrator. You can also utilize an interesting third-person narrator voice to introduce characters in an entertaining manner.
5. Start with an unconventional setup
You can also captivate your audience by placing your characters in an unexpected or peculiar circumstance. This may then intrigue the reader enough to want to continue reading to see how the characters react to the unique situation.
6. Write to your audience
You may build a powerful opening line by considering what your readers would be most interested in reading initially.
Consider the age of your target reader, their interests, and the style of writing they may appreciate. Then, using this reader as a model, you can compose a first sentence specifically for them.
7. Purpose of the Hook
In contrast to a synopsis or narrative summary, the hook for your book should not reveal the entire plot or provide excessive detail. Instead, the hook should convey your book's subject matter in one to two phrases and interest readers.
8. Employ the active voice
Always utilize the active voice and active verbs in your hook to ensure that it is quick and engaging. Passive speech and passive verbs can render your hook uninteresting, stale, and not very memorable to readers.
9. Discuss the primary plot
Your hook should also include the story's central conflict or the subject at stake. Attempt to address the primary conflict or crisis in a few concise and descriptive terms. Avoid attempting to explain the crisis. Instead, describe it plainly.
10. Emphasize character and action over topic
It may be tempting to simply summarize the book's major topics. However, this may sound too generic and commonplace. Avoid mentioning themes and instead concentrate on the book's characters and plot. Revise the hook after reading it aloud.
11. Read Aloud
After creating the hook, it may be helpful to read it aloud to hear how it sounds. Consider whether any awkward sentences or vague nouns might be replaced with more engaging, active nouns.
Ensure that the hook is written in the present tense and does not betray the book's conclusion.
To Wrap Up
Be aware that it may take some time to truly understand the way in which you can best create hooks for your work. However, it's a daunting task that will lead to some exciting writing.
Explore All
Hook Writing Articles