Knowing how to start an essay can be pretty challenging – from brainstorming ideas to finding the right words to use. Have no fear, though! With the right learning resource, you'll be able to craft a unique piece with precise sequencing and engaging language.
The starting paragraph of your essay should include a catchy opening line that 'hooks' and entices the reader to continue reading. It should be powerful, descriptive, and include the paper's central focus. In this article, you'll learn how to write a captivating opening line for an essay!
How to Start An Essay
An essay's introduction aims to grab the reader's attention. It is the first sentence the reader looks at, so it should create a positive first impression. The introduction should establish your piece's tone and point out the path you plan on taking.
Typically, the introduction begins with the 'hook,' a catchy sentence that entices and persuades the reader to continue reading. This is followed by sentences describing the topic and providing an overview of the paper's central thesis.
There are several ways to start an essay. Each is best suited for specific essay types, but they all have the same goal – to capture the reader's attention.
An opening that hooks readers in a particular essay type may not have the same effect when incorporated into a different essay. This is why it is essential to understand the types of essay openings and where they're effective.
How to Start An Essay: Types of Hook for Writing
A hook is a compelling introduction starter for an essay. It doesn't matter what your essay is about – it must have an opening line that will immediately capture the reader's attention.
The hook introduces the reader to a text and provides a focal for the essay itself, motivating the audience to read further. An effective hook quickly attracts the reader's attention and sets the tone for the piece.
Here are the types of 'hook' you can begin your essay with.
1. A shocking or amusing fact
Beginning your essay with a shocking or interesting fact that pertains to the topic of discussion can grab the readers' attention. Such statements will pique curiosity and spur interest in your reader's mind.
This way, readers will want to read more to get an explanation or more details about the fact you presented.
Ensure to present a fact relevant to your paper's subject. Stating random facts that have nothing to do with your piece is not the best way to start an essay. It'll leave your readers confused and uninterested in reading further. Plus, it'll portray you as unintelligible.
A shocking or amusing fact can be the best opening line for an expository or persuasive essay. You may present a point that supports the stance you take in your essay.
2. Question
Posing a question in your essay opening is an excellent way to engage the reader. When you begin with a question, you invite the reader to share their thoughts–even though not aloud. Making your readers a part of the conversation is a great way to grab their attention.
Beginning a persuasive essay with a question is an excellent choice as it puts the reader in a position to reflect and take sides.
3. Scenes
This type of hook appeals to the reader's emotions and makes them imagine the things you're writing about. It is most appropriate for descriptive and narrative essays.
It is also incorporated in creative essay writing like literary essays and personal statements.
4. Statistics
Statistical data can be an ideal hook for persuasive essays and serious topics that require facts and figures.
It can also provide your work with a polished and professional aesthetic keeping readers glued until the end. Ensure to use statistical data that relates to the topic of your essay.
5. Quote
Another effective way to begin an essay is to borrow the words of others. Intelligible, motivating quotes can grab the attention of readers in an instant.
As in choosing a fact or a statistic to begin your essay, any quote you choose must be pertinent to your essay's topic.
6. Thesis Statement
You may decide to be straightforward and state your thesis. This way, you're diving right into the subject. An introduction that directly expresses the thesis can be an appropriate choice for an analytical essay.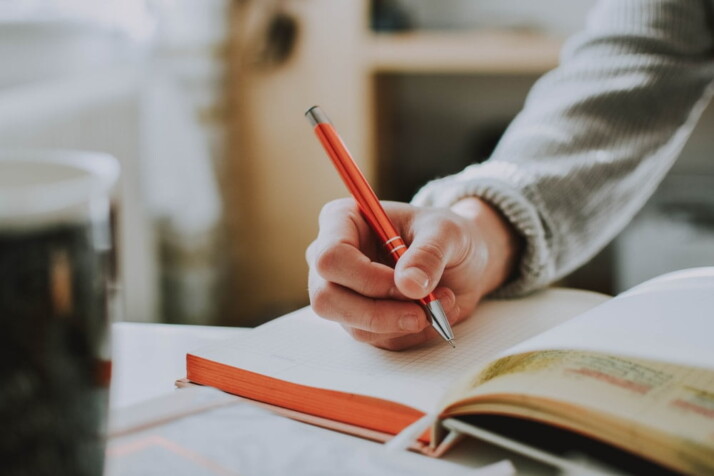 To Wrap Up
The opening paragraph of an essay hooks the reader and sets the tone for the rest of the piece. Your opening line should give an overview of the subject matter without revealing too much. You can begin with a question, quote, fact, or statistic or simply state the thesis.
Whatever you choose, remember to make it interesting, catchy, and relevant to the topic.
Explore All
Hook Writing Articles