A strong introduction sets the tone or mood of any story. Great introductions demonstrate the expertise and knowledge of the writer. It will also engage the reader and set the scene for the story.
This is why intros are very important, especially when writing a narrative essay. But making your intro can be challenging. That's why we're here to share how to write a narrative essay introduction in a more simplified way.
Great introductions are meant to incite the reader and make them excited about the story. It should also give them a glimpse into what the story will be about. We'll teach you how to do just that, so keep reading!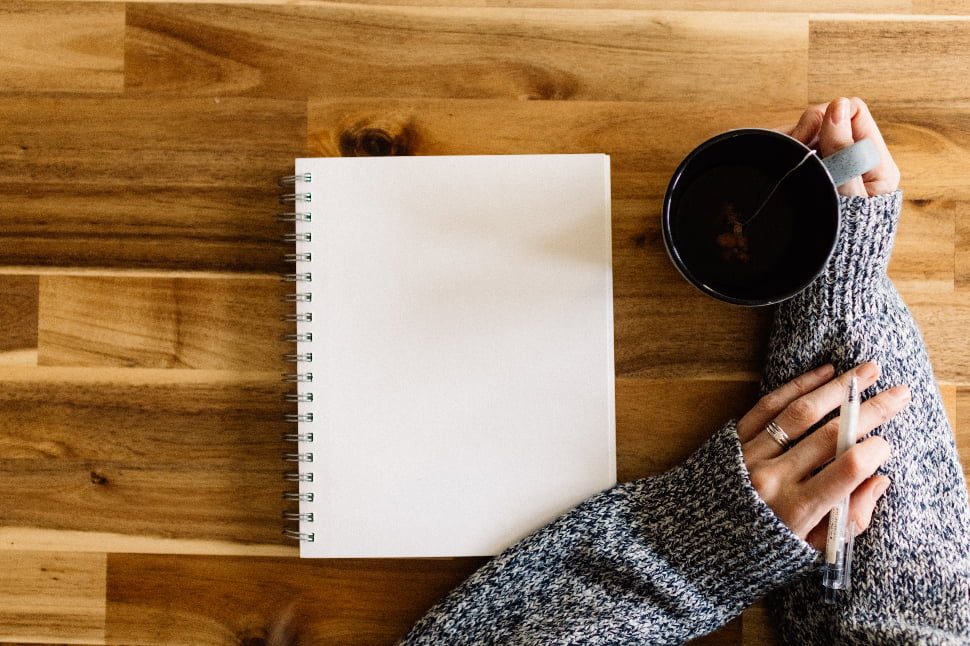 What is a Narrative Essay?
Narrative essays are traditionally written in prose form and usually reflect on personal experience. In narrative essays, the writer's opinions and personal thoughts are the central points.
The purpose of narrative essays is to tell the reader about a significant event that happened during a certain period. It always has a vivid and detailed plot. Most narrative essays focus on themes of personal contacts or experiences. But they can also be written to focus on a particular emotion or to discuss a specific event.
Although narrative and descriptive essays seem similar, they are different in certain aspects. A narrative essay is summarized in chronological order, while a descriptive essay is usually structured in free verse. Descriptive essays have a very vague plot. They provide an image of a person, place, or object without describing the chain of events.
How to Write a Narrative Essay Introduction
1. Get your readers interested and hooked on the story.
Your introduction isn't referred to as the "hook" of your essay for no reason. An intro must make your reader want to finish reading the story even if they've just read the first two sentences. You can use questions, trivial facts, or shocking statements to do this.
2. Set the stage for your narrative
You'll want to let the reader envision the story at the beginning of your narrative. Try to give them a vivid idea of what's going on. You can try describing the setting of the story or the weather. Pick up a transitional element and dive into the meat of the essay.
3. Provide insight into the story
Your introduction should provide a glimpse into what the story is about. Give them a sneak peek of what's going to happen. Be careful not to include any spoilers, though. Just remember to keep them engaged!
4. Give Your Thesis Statement
A thesis statement is a sentence used to indicate your central point or argument. This is usually the last sentence of your introduction. You can also reiterate it in your conclusion to enhance the impact of the essay.
The purpose of your thesis statement is to first introduce the problem or conflict you plan to investigate in your paper. It is used to stir up interest in the readers.
Final Thoughts
Your essay's introduction is a golden opportunity to capture your audience's attention and set the tone for your essay. Remember to give the reader a taste of the story and why they should read the whole thing.
Always think about the kind of reader you want to attract and what they would be interested in. Speak to the needs of your audience in every introduction that you write.
These are sure ways to make a successful essay. Now you know how to write a narrative essay introduction. Get your creative juices flowing and get started on that essay!
Frequently asked questions
What is a good hook sentence?
A strong statement hook is a sentence that asserts your point of view. This statement connects to your thesis statement and shows the importance of your essay or paper. To make a strong statement, you don't need to worry whether your reader agrees or disagrees with your statement.
How do you write a good introduction for a narrative essay?
Let's begin your essay with a rhetorical question.
Please include a quote that fits your essay.
Tell us a fact related to your story.
Describe a short anecdote related to the larger story.
The statement should start with shocking.
How do I start my introduction?
It should begin with a general understanding of the topic. In your introduction, you should narrow down the topic so your reader understands the relevance of the topic and what you plan to accomplish.
What is an example of a narrative introduction?
How do you start a narrative essay in first person?
First-person essays require the use of first-person pronouns such as "I," "me," and "we." This differs from the third-person point of view-which requires the use third- person pronouncing.
What is a good opening sentence for a narrative essay?
Start with a quote, anecdote, or fact to engage readers from the first sentence of your essay. Using a quote about overcoming adversity or a description of the injury in your essay might illustrate your experience of being injured and missing out on an important sporting event.
What is a good example of an introduction paragraph?
| 1st Sentence | I lead with a quick factoid about comics. |
| --- | --- |
| 2nd & 3rd | These sentences define graphic novels and gives a brief history. This is also how the body of my paper starts. |
| 4rd Sentence | This sentence introduces the current issue. See how I gave the history first and now give the current issue? That's flow. |
What should you avoid in narrative writing?
Limit references
The key to interest the reader is dynamic word choice.
It is best not to tell a second-person story.
Don't describe every movement you take.
Clarity. Complex words and syntax can hinder clarity and should not be used.
What is a good example of narrative writing?
The Self-Reliance of Ralph Waldo Emerson. Ralph Waldo Emerson, an American essayist, was known for his extraordinary personal accounts, both written and spoken. The work he wrote is one of the best narrative essays from the 19th century. It is not an apology, but a life.
How do you start a narrative beginning?
Action or dialogue should begin Strategy 1.
Strategic 2: Ask a question.
Setting Strategy 3
Begin with background information.
Stratégie 5: Have the main character introduce herself.
What is a good hook for a narrative essay?
An especially effective approach to writing informative and argumentative essays is to begin with a personal story. An otherwise dry piece of writing or fact-filled piece of written can become more emotional when readers feel connected. 4. Make a surprising comment.
What makes a good story opening?
To keep the reader interested, the opening lines of a story must engage. The reader is drawn to narrative hooks – like worms on fishing hooks attract fish. Intuitive questions can arise if you raise questions or start a puzzle.
What is a good story starter?
After I flipped the radio that night, I was thrown out of the room by the voice I heard coming through the speakers. I can remember the day I was born. There was a secret meeting in the morning, so she had to be there. I always felt like home when I saw a music box..
What is a catchy opening sentence?
An emotional response might also be elicited from a reader's attention-anything that will capture their attention. Think about it this way: a good opening sentence is the thing you don't think you can say, but want to say it. I like "This book will change my life.".