An informative essay is a form of academic writing that educates the reader about a topic of study. This type of writing aims to convey factual information, and observations. Every essay begins with an introduction – an overview of the subject matter. The informative essay introduction provides the reader with a summary of the thesis statement.
The introduction is your first chance to grab the reader's attention and persuade them to read on. This guide discusses how to write a compelling, informative essay introduction that'll keep your readers interested to the end.
What Is an Informative Essay?
An informative essay educates the reader on a topic. It synthesizes a set of research to allow the reader to gain knowledge about a subject. An informative essay builds the reader's understanding of the subject and conveys essential information through a captivating and exciting story. The essay's purpose is to provide credible, trustworthy information to the reader.
An informative essay demonstrates research and analysis of a topic in detail and in a conversational style that is accessible to readers. The informative essay defines a term, compares and contrasts something, analyzes data, or provides a how-to.
How to Write an Informative Essay Introduction
An informative essay is a piece intended to communicate information and knowledge to the reader. The introduction is an essential part of an essay. It functions like a preview of the rest of the piece, explaining what it's all about and what to expect. A good introduction hooks the reader and persuades them to continue reading.
Here are some of the steps for writing an informative essay introduction.
1. Know What You Are Introducing
Before you write your introduction, know what the rest of your paper will say. Your introduction is an overview of the entire topic; it introduces the thesis statement. So to write a practical introduction, you must have a grasp of what the paper is going to discuss.
2. Begin With an Attention-Getter
The first sentences of your piece will determine if your readers will continue to read or not. An effective introduction begins with a "hook" that captures the audience's attention. A typical reader has the question "why should I care" in mind, and it is your responsibility as the writer to answer this question.
Your introduction should give the reader a precise reason to continue reading. It should create curiosity and pique a reader's interest. Some effective attention-getters are shocking facts, questions, quote, good stories, and bold statements.
3. Tie Your Attention Grabber to Your Thesis
This part of your informative essay introduction should give the reader a better understanding of the topic. It should answer the "who, what, where, when, and why" questions of the topic.
Write a few sentences that help you transition from the attention-grabbing sentence to the more specific thesis statement. Ensure that each paragraph you write is a bit more precise and narrow than each previous paragraph. By doing this, you will gradually attract attention to the central part of your essay.
4. State Your Thesis
The thesis statement is a concise sentence that summarizes the central point of your paper. It states the main idea you want to convey and comes at the end of your introduction. It's a good idea to conclude your introduction by telling your reader what the rest of the paper will discuss.
5. Revise
Revise your introductory paragraph. You may add transitions like "however" and "nonetheless" to make your sentences flow smoothly. Remove unnecessary phrases that may be distracting to your reader. Make sure to proofread and make adjustments to ensure your introduction is both informative and engaging to your reader.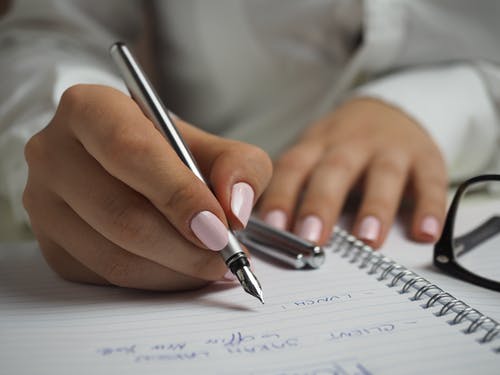 To Wrap Up
The introduction is the first thing the reader will see, so it should create a positive impression and persuade them to continue reading.
An effective introduction begins with a "hook" that grabs the reader's attention, followed by sentences that provide more understanding of the topic. It ends with the thesis statement – the main point you are trying to prove. With this in place, your introduction is set. Incorporate this in your next informative essay and see the difference you'll make!
Explore All
Hook Writing Articles