An essay is a sustained piece of writing that responds to a question, topic, or issue.
For example, the skills tested in history essays include historical comprehension, interpretation and analysis, planning, research, and writing.
Students must study the topic, understand its focus and requirements, investigate relevant information, and write a clear, well-organized essay.
Writing a quality history essay could be challenging, even for the most capable students. Essay writing develops and improves with practice and experience, as with other skills.
This article provides straightforward steps and writing aids that will propel you into writing brilliant introductions for your history essays. Read on!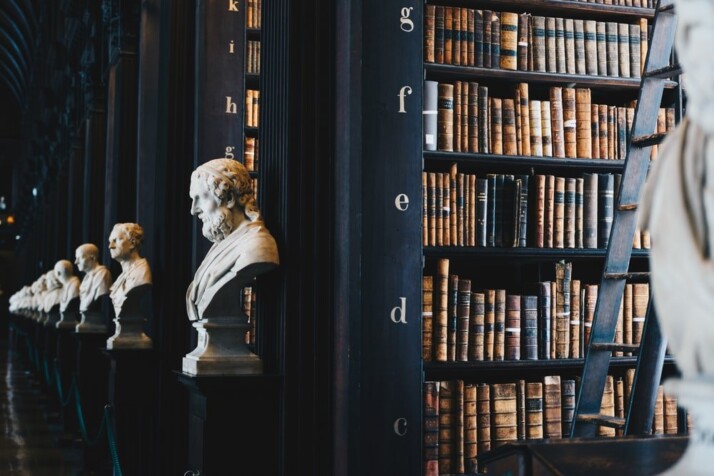 What Is History Essay?
A history essay is an academic essay that responds to a particular historical event. If a paper is about the Battle for Berlin, it would be a history essay. The article would react to the battle's events, drawing from and analyzing relevant history and drawing conclusions from the fight's result.
History essays are used to analyze and evaluate student appreciation for history. History essays are generally easier to write than history papers because they provide a format the student already knows.
Step-by-Step Guide: Introduction for History Essay
Here are some basic tips on how to write a successful introduction for history essay.
1. Analyze the Topic
This is an obvious piece of advice that some pupils tragically disregard. Regardless of the subject or topic, the first step to writing a successful essay is to devote considerable attention to the question.
Analyzing the topic may need you to explain the reasons and/or implications of a particular event or circumstance. It may also need to:
Inquire whether you agree or disagree with a certain assertion.
Assess the relative importance of a person, organization, or event.
Describe and/or analyze the reasons and/or implications of a certain action or event.
The first step is to read the essay question numerous times. Underline, highlight, or annotate terms or keywords in the question content.
Consider what it will need of you. Who or what is the target of your attention? Does it specify or imply a specific timeframe? What problem or concern is it requesting you to address?
2. Start With a Plan
Every essay must begin with a detailed outline. You should start formulating a plan as soon as you have received your essay question and given it some attention.
Prepare for research by generating and recording thoughts and ideas. What are your immediate thoughts or reactions to the question? What subjects, events, individuals, or concerns are associated with the question?
Are there any further questions or concerns that arise from the question? What issues or events do you require additional information about? Which historians or resources could be helpful?
If you face a mental "brick wall" or are unsure how to approach the subject, don't be afraid to share it with another person. Consult your instructor, a qualified classmate, or a reliable individual. Remember that your plan may change after you begin your study as you discover new information.
3. Start Investigating
After analyzing the question and formulating a preliminary plan, you should begin collecting information and proof.
The majority will begin by reading an overview of the topic or issue, typically found in reputable secondary sources. This will refresh or expand your existing knowledge of the problem and offer a foundation for additional questions or research.
From this point on, your research should take shape, directed by the essay question and your planning. Identify unfamiliar terms or concepts and learn their meanings. As you gather information, consider whether it is pertinent or beneficial for answering the question. Be resourceful with your research by looking in several locations.
If you are having trouble accessing information, consult your instructor or a reliable individual for assistance.
4. Develop an Argument
Every good history essay has a clear and convincing thesis statement. A thesis is the central concept or argument of an essay. It acts as both the query response and your paper's primary focus.
Idealistically, you should be able to articulate your argument in a single sentence.
An essay employing this argument would then clarify and defend these claims in greater depth. Additionally, it will support the claim with argument and facts.
You should begin considering your essay's thesis at some point during your research. You should be able to summarize it or answer the essay question in a single sentence.
Try to present your argument in a robust, authoritative, and convincing manner. It should sound like the confident response of someone knowledgeable about the topic.
5. Plan an Essay Format
This refers to the history essay structure. Once the majority of your research is complete and you have a solid argument, begin to draft a potential essay structure. This does not need to be elaborate; a few lines or dot points are sufficient.
Every essay must include an introduction, numerous body paragraphs, and a conclusion. Your paragraphs should be well-organized and arranged in a logical order.
Paragraphs can be organized chronologically or thematically (covering events or topics according to their significance or relevance). Each section should have a leading sentence that serves as a clear indicator.
Once you have finalized your essay's outline, you should begin drafting.
6. Create an Engaging Introduction
Many regard the essay's start to be its most essential component. It is crucial for multiple reasons.
It is the initial impression the reader has of your writing.
Introducing your argument and address the question.
Outlining the direction of your essay.
Aim for an introduction that is concise, assured, and engaging. Do not squander time with a lengthy story-telling in the beginning; go right to the topic.
Start by providing some context, then address the question, state your argument, and establish the overall direction of your essay.
7. Create Complete Paragraphs
Many students in the field of history fall into the trap of writing brief paragraphs, often consisting of only one or two sentences. A good history essay has paragraphs that are typically 100-200 words in length and function as "mini-essays."
The focus of a paragraph should be limited to a single topic or issue, which must be thoroughly explored.
A good paragraph will begin with a compelling topic or signposting sentence, also known as an effective introductory sentence.
This phrase introduces the paragraph's topic and explains its relevance to the issue and your argument. Good paragraphs include comprehensive explanations, some analysis and proof, and a quotation.
8. Conclude With a Powerful Ending
Your essay's final paragraph is the conclusion. A strong ending should accomplish two goals. First, it should restate or reinforce the thesis statement. Second, you should conclude your essay with a polished conclusion that is neither abrupt nor clunky.
This can be accomplished with a concise summary of "what happened next." Your conclusion need not be as lengthy or elaborate as your body paragraphs. Avoid providing new evidence or information in conclusion.
9. Cite and Reference Your Sources
A history essay is only likely to be successful if it contains proper citations. Citations or references to credible sources should support your essay's material, ideas, and arguments.
In addition to acknowledging the work of others, referencing brings legitimacy to your writing. It also provides the instructor or grader with insight into your study.
10. Proofread, Edit, and Solicit Comments
Before being submitted for evaluation, each essay must be checked, amended, and, if required, rewritten. Ideally, essays should be prepared a few days before their due date, then set away for a day or two before being proofread.
While proofreading, check for spelling and grammatical problems, typographical errors, wrong dates, and other factual issues.
Consider how you may improve the essay's clarity, tone, and organization. Does your writing have a logical structure and flow? Is the navigation in your essay functional and clear? Some sentences may be too long or "rambling." Repeat yourself often? Do paragraphs require expansion, refinement, or reinforcement with further evidence?
Read your essay out loud, either to yourself or to someone else. Seek assistance and critique from a skilled writer or someone you respect (they need not have expertise in history, only in effective writing).
Writing Tips for Historical Essays
When writing a history essay, the writer must plan out the layout, sequence, and analyze the source material. Here are other tips to follow:
1. Always Use the Third Person When Writing
Never use self-referential language such as "I believe" or "that is my contention." Good historical writings should adopt the viewpoint of a knowledgeable and impartial third party. They should not sound like an individual giving a perspective, but rather, they should sound rational and factual.
Always use past tense while writing. Using the past tense is an obvious suggestion for a history essay. Always be mindful of your tense usage. When proofreading your writing, watch out for mismatched tenses. One exception to the rule regarding past tense is when discussing the work of contemporary historians.
For example:
"Christian writes…" sounds better than "Christian wrote…" or "Christian has written…"
2. Avoid Generalizations
This is an issue with all writings, but especially with history essays. Generalization is the process of drawing broad conclusions from one or more specific instances.
In history, it occurs most frequently when students examine a particular group and then generalize their experiences to a much wider group. Keep an eye out for them when proofreading.
3. Avoid Rambling
As a general guideline, most of your phrases should be concise and succinct. The longer a sentence develops, the greater the possibility that it may become cumbersome or unclear.
Lengthy sentences easily become disconnected, vague, or ramble. Avoid excessively long sentences and pay particular attention to sentence length when proofreading.
4. Use an Active Voice When Writing
In writing about history, the active voice is preferred above the passive voice. In the active voice, the subject carries out the action. The active voice prevents sentences from being too long, wordy, and unclear.
To Wrap Up
As with any type of writing, researching, planning, and producing good quality content takes time and effort. With persistence and practice, your historical essay will be as good as it can get.
Explore All
Hook Writing Articles