If you're wondering, "How can I get a job right away?" your resume holds the key.
Everything in today's world has been updated and optimized, including the hiring procedure, so that recruiters can quickly shortlist candidates. We have to write our resumes for robots, not for humans anymore! That's where keyword finders come in. These tools help you analyze the keywords the employers are looking for in a worker.
So, let's take a look at job description keyword finders to see how to best utilize them!
Why Do We Need Job Description Keyword Finders?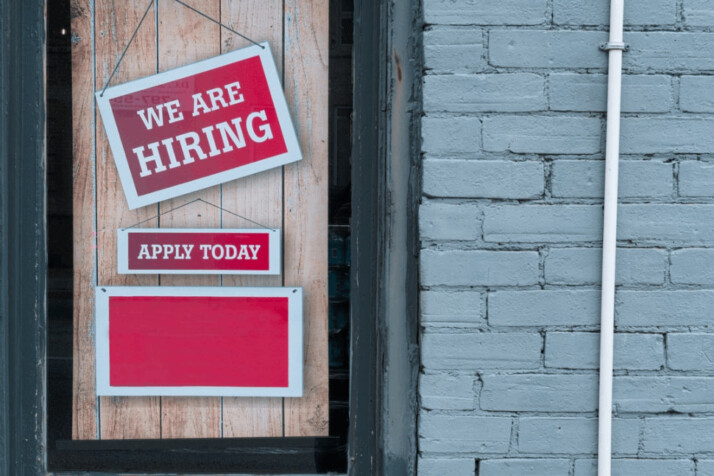 Nowadays, the majority of recruiters screen candidates using an applicant tracking system. These programs scan resumes using keywords that recruiters provide and a short list of candidates. They do so based on whether or not those keywords are present in the resumes.
You can create keywords and locate resumes that are relevant to your profile with the aid of a job description keyword finder tool. This will increase your chances of the algorithm including you in the shortlist of your choice.
You will discover the best keywords to use in your resume to pass the ATS test easily.
What is an ATS Test?
The organization of candidates for hiring and recruitment purposes is made more accessible by the aforementioned tracking software. These systems enable businesses to gather data, classify prospects according to experience and skill level, and screen people.
Recruiters can streamline the process by using ATS to find the best, most qualified candidates through automated intelligence. This saves employers and recruiters time that would otherwise be spent manually weeding out these candidates. Many open positions can draw hundreds or even thousands of candidates without the required qualifications.
Candidates are looking for straightforward and user-friendly application procedures. The best ATS systems enable users to easily apply for a position using any device without logging in. As a result, employers gain access to a larger pool that can automatically rank according to qualifications and experience.
User-friendly feedback and note submission is made possible by ATS during the hiring process. Some of these systems make it simple to collaborate from a mobile device for time-constrained HR representatives and recruiters.
The top ATS tools screen and sort resumes using cutting-edge technologies like artificial intelligence and natural language processing. These programs analyze data by scanning resumes, searching for keyword matches, and applying additional algorithms.
Utilizing an ATS has numerous advantages, and you can anticipate an improvement in metrics like time, cost, and candidate quality. Automated emails make it simple for candidates to select a convenient time for their interview for both them and the hiring managers.
Recruiters and hiring managers can view all the data and metrics they require with the click of a button using an applicant tracking system. The best plans have solid and user-friendly dashboards and programmable workflows that take vital performance indicators and industry benchmarks into account.
How to Use Job Description Keyword Finders?
Job posting sites use resume keyword scanners to search for specific keywords in resumes and group applications. When a hiring manager is ready, it matches qualified candidates to open positions.
People who are applying to jobs should optimize online resumes for submission to websites that use ATS. The effectiveness of a generic resume is lower than that of one that has been tailored to the ATS.
Finding methods to incorporate keywords into your application subtly will help make it easier for real people to read your resume. When applying for jobs, try using the strategies below to get the most out of resume keyword scanners:
You should naturally incorporate the phrases employed by resume scanners. Check the job-searching websites for examples of keywords they might use to locate resumes for a position. Brilliant keyword selection can still make your resume stand out even though most sites, at this point, only filter out spam and boilerplate submissions.
When choosing keywords, look for similar job descriptions on that site and other websites to determine the keywords. Take note of phrasing, tone, and grammar used in the reports so you can replicate them in your resume. Research the company's website for keywords. An employer's website can provide several resume keyword ideas.
Afterward, look to see if the company has posted more job listings. These similarity will enable you to edit your resume more effectively, get closer to the employer and filter ATS.
You can find stock ATS keyword lists online. Consider looking through these lists and attempting to incorporate some of the keywords into your resume naturally.
Final Thoughts
Using the right words in a way that won't make your resume unreadable to the people in HR is an art. However, in this day and age, if you want to get noticed you have to take the necessary steps. If you don't write down these important, right keywords, humans won't even notice your resume. That's a shame, but it is what it is in our times. To get people to know you, you simply have to play the game.
Luckily, there are many free keyword scanners on the Internet which can check the job description and find the related keywords you need. You can feed these tools the job descriptions you are interested in. And they will find the relevant keywords that will help your application get noticed.
To use these, you only need to copy and paste the specific job description you have found on the Internet. They will give you out the words for free, which can include keywords about skills, education, history, and more!
We hope you enjoyed our guide for keyword finders for job descriptions. If you have any more questions about this topic, let us know! We would love to help! In any case, thanks for reading and have a great day!
Explore All
Keyword Generator Articles