As a business owner, you should use cold email marketing to reach your prospects. When implemented successfully, cold emailing helps to get the word out about your business.
With a successful email campaign, you can reach out to new customers who will be interested in your offerings. Thankfully, several tools allow you to automate cold emails easily.
This guide discusses some of the best cold email software you can use to automate your emails.
What Is Cold Emailing?
Cold emailing involves sending emails to a recipient whom you have not communicated with before. Companies send cold emails to prospects most likely interested in their products or services.
If you have mastered cold email outreach, your emails will not be in the spam folder. To record success with your cold email campaign, you should target an audience likely to be interested in your product or service.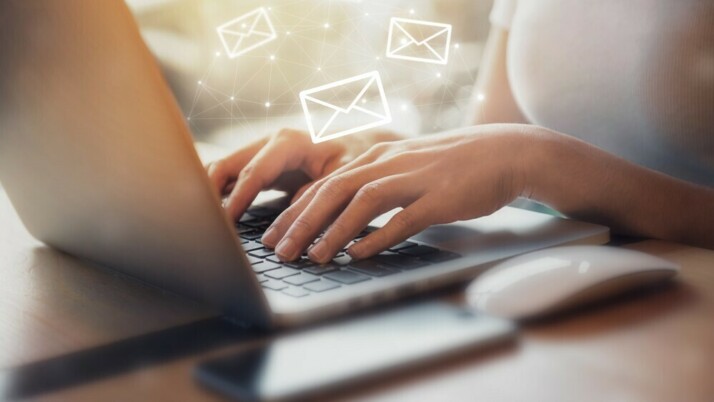 What does It mean to Automate your Email?
Automating an email means creating emails with the right message for the right people at an appropriate time.
Automated emails will help you to generate more leads for your business, and it will also improve your sales rate. To automate your emails, you must use some trusted tools, as this article provides.
Automate Cold Emails With These Cold Email Software
Here are some cold email software worth considering
1. INK
INK's personalized cold email generator is an excellent tool for companies that want to generate outstanding, winning cold emails that provoke a response. It is a highly user-friendly tool that allows you to launch your campaigns creatively.
All you need to do is provide a brief concept of your company and offerings and enter your brand name and email context. You can also choose your preferred tone for your emails.
Once done, click on the AI write button. You'll have a variation of your email ready to be sent out to your potential customers.
2. SNOV
This cold emailing software saves time and has powerful features that will help you to automate your emails. It can alert you when someone opens your email.
It is also known to locate addresses that are available on a website. If you intend to use snov, you must do so manually. Although snov requires a paid subscription, it also offers a free trial for users.
3. Woodpecker
Woodpecker is an appropriate tool for B2B companies communicating with their prospects through automated emails. Woodpecker is said to be one of the most secure software.
With this software tool, you can randomly send an email at a specific time. They are constantly updating and improving their software to function even more effectively. Emails can be sent via Office 365, exchange accounts, or Gmail.
4. Saleshandy
This email software is effective for sending personalized cold emails. With Sales handy, you can schedule your emails for a set time of delivery.
Your emails will be personalized with names, cities, and other vital information. Saleshandy functions like a human being, making it seem like you are sending emails one after the other.
5. Uplead
If you've recorded some disappointments with other cold email software, it is time for you to try using uplead. Uplead has about 54 million B2B contacts in its database, which enables you to access leads. It is easy to use, accurate and verifies emails.
6. Hunter.Io
This software is helpful for businesses who want to verify or conduct further research on an email. Hunter, as the name implies, will help you to target your audience within a short period. It provides lots of features for you to write accurate cold emails.
7. Autoklose
This email software has excellent features that help you discover and target prospective clients. Some amazing features of Autoklose are: generating leads and sending emails in large numbers. It can also convert your cold emails into friendly communication by using follow-up.
8. Outreach
This software is the best for a salesman because it allows you to send cold emails. It gives you information about potential customers, which helps you personalize your emails in the most suitable style. With outreach, you can reach other nations and regions via calls. Despite its features, outreach doesn't verify your email addresses.
9. Reply
You will need to spend some more money to use the reply. Reply has an inbuilt integration. It helps in setting an email campaign for you with follow-ups that will improve your conversion rate. It has many features that will help you automate your emails and is also user-friendly. There's an available free trial that lasts only 14 days.
10. Smartreach
We recommend smartreach for advanced users who have their eyes on features with the most solution. It has a spam tester that will deliver mails directly into your prospect's inbox and not their spam.
With smartreach, your emails will stand a chance of getting a response. This is because smartreach has advanced scheduling and hyper-personalization.
11. Mailshake
Mailshake offers a straightforward solution for cold emailing.
Using Mailshake will promote your content and generate leads for you. This software tool has deliverability tools built-in and other excellent features. It is simple and easy to use.
Wrapping Up
When sending a cold email, craft a suitable message for your prospect. It is also important to focus on the recipient of your email and not your business.
For a moment, cease to mention your products or the services you have to offer. You can easily automate cold emails using some of the tools listed in this article.
Explore All
Personalized Cold Emails Generator Articles