Do you struggle to know how to format an email for a business proposal? Do not be alarmed; you are not alone.
By the time you've finished reading this guide on how to write effective proposal emails, you will be fully prepared. To do what? To send price, project, and sales proposal emails to both current and prospective clients.
Writing a business proposal letter or email when you are a freelancer and looking for new clients can be challenging. It must be both persuasive and engaging, in addition to containing all the information that is pertinent to your target lead. It must detail the pricing structure and payment terms.
Not only that, but also provide background on your experience and address all the relevant reasons why you are the best option for them. You must do all of this without scaring away potential customers. In today's guide how to write an email proposal for your business and your clients!
Following these marketing advices the right way will help you create the greatest business proposals out there!
Email Proposals — What Are They?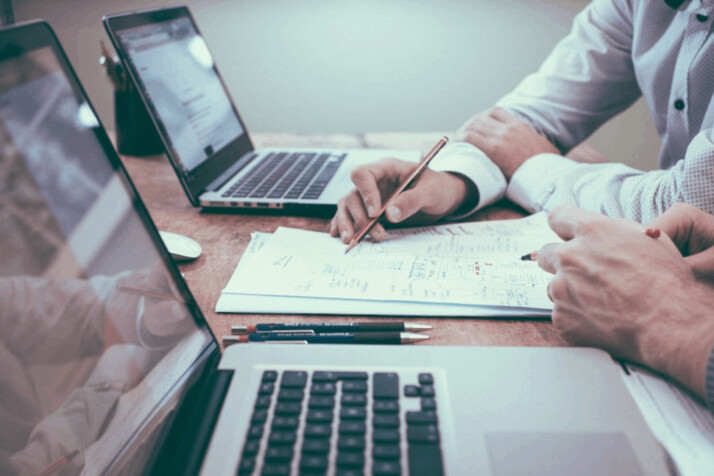 You should email prospects proposal requests in the first stages of a sales funnel. In most cases, proposals are a letter-formatted executive summary of the significant business agreements you discussed with a potential client. They are sent to a key decision-maker.
The purpose of the email is to engage the prospect. But also to persuade them to read the entire proposal with supporting documentation and convince them to choose you for the project. It can either introduce a concept or be the whole proposal itself. Whether it contains a complete proposal or not, a business email or letter is a fantastic lead generation tool to utilize.
Suppose the potential client accepts your business email or letter. This establishes the fundamental terms of your relationship with them, including the services you'll offer, the starting price you'll charge, and the payment method. It plays a crucial role in your sales pipeline.
You send your client or customer an email with a solicited business proposal outlining services you will provide. An email that asks for a business proposal is more likely to be accepted.
Unsolicited proposal emails, also known as cold emails, are sent to potential clients who have not previously communicated with you. In addition to responding to grant applications, you might promote a special offer or new services. Comparatively to the first, the success rate is typically lower. Since cold emails are frequently ignored, be prepared to do some research on the company you are contacting to provide the best service.
Whatever proposal email format you use should adhere to the same fundamental guidelines and contain the exact details.
How to Write an Email Proposal For Business?
Your proposal letter's contents will vary depending on the project. But it's equally vital to establish a fundamental understanding with several crucial components to attract more clients.
You will most likely have already spoken with the customer or made a brief phone call. The proposal email is a follow-up to confirm the information you discussed. A project brief, the service you will offer and your value proposition, the price you will charge and the procedure for payment.
However, a straightforward email summarizing your conversation is unprofessional and won't convince your customer to accept your offer. This will only persuade people in the sales industry. Consequently, you should use this structure in your business proposal email.
An introduction and any prior knowledge.
Justify your submission of the proposal.
Decide on your goals and objectives as well as theirs.
Stress the extraordinary things about you.
Explain the budget and its intended use in brief.
Add a call to action and a request for more information.
Ensure your email signature contains your contact details, including your email address, mobile number, website URL, and links to your social media accounts.
This isn't an exhaustive list. If you choose, you could add pertinent information, but keep your attention on the goal of generating new business leads.
Use These Tips on How To Write an Email Proposal!
You should write your proposal email to draw the reader in with the first couple of paragraphs. The paragraph(s) should include basic information about you and/or your company. As well as an outline of the problem, in order to make it clear what the subject of the email is. Keep in mind that if you're a freelancer, you may not officially have a company. Not all freelancers use a company name because their reputation is their name. Your email should make it clear that you did more than just look up your prospect's contact information. You also researched their company, services, and products. Knowing your customer's core business values, competitors, and target market is crucial to building a successful relationship in the future. You should also review their platforms.
The best media platforms to use to learn about how a company views itself are Facebook, Instagram, Twitter, and LinkedIn. Still, you should also check out their website, online directories, and blogs. Identify the discrepancy between their perception of themselves and how others perceive them. Their constant self-promotion and self-reinvention occur on social media, after all. Additionally, if you're writing a follow-up to an interview, briefly mention it in the opening lines to establish the context. When writing a proposal letter, mention any existing relationships your business may have with the recipient.
What should your proposal describe is what the client wants to accomplish. The outcomes they want, the solution they need, and the benefits it will bring to their company if it is successful. Include all pertinent information, clear facts, essential terms, and points of emphasis in your enclosed proposal. To let your client know what the email is about, always include the word "proposal" in the subject line.
Even More Tips for Writing Email Business Proposals!
This section drafts your project's tasks, your work program, and how you plan to carry them out. It also drafts your goals, which should align with the customer's objectives, and how you plan to help them reach them.
It's preferable to be as precise as you can when writing. Outline each stage of the project. Especially if it's a lengthy task that will take several months. And also include how you'll keep track of and update your client on progress.
This paragraph focuses on your persuasion strategy or demonstrating why your customer should select you over your rival. Give examples of your experience, abilities, and exceptional skills relevant to the project. Then explain why you think you would be the best person for the job.
Case studies and testimonials are excellent ways to demonstrate how you have succeeded with similar tasks as well as your methodology. If you're proposing a business venture, emphasize elements that make it stand out from the competition. Your customer will find it easier to read them if you list them in bullet points, highlighting your USPs (unique selling points).
Cost is usually a significant factor for decision-makers, but that doesn't mean that consumers will always choose the least expensive option. The way you'll use a loan or how much your project will cost investors depends on how you're writing your proposal. As a result, you don't need to provide a detailed cost breakdown. But giving investors a general idea of budget can help them judge the project.
This is the section where you should include any pricing details requested by the client or company. Also, along with instructions on how and when to submit payment, if applicable.
Conclusion
We hope you've liked our guide on how to write an email proposal for your business and company.
All the while, make sure to keep in mind the basic rules applicable to successful email proposals! All the while, make sure to keep in mind the basic rules applicable to successful email proposals!
Explore All
Personalized Cold Emails Generator Articles