Contrary to what others may say, cold calling is still a worthwhile tactic to maintain for your business. It can help you build your brand, attract new customers, and grow your presence, in addition to other things.
But it is a particularly challenging sales tactic. If you don't start your call right, you may end up having prospects hanging up on you again and again. That's why knowing the best way to start a cold call is important.
The start of your cold call is the most important part of the conversation. It would be best if you made a good first impression and commanded attention.
To help you do that, we've listed the best tips you should remember. You can close much more worthwhile deals with the right cold-calling tactics and mindset!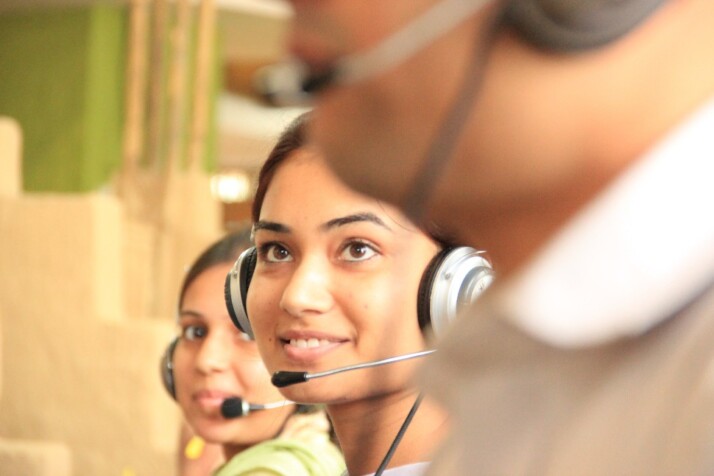 What Is Cold Calling?
Cold calls are basically sales calls sent to a lead who may not have expressed a prior interest in a product or service. Although the lead may not know about the company of the sales rep, they may be interested in what they can offer.
You can think of it as a form of outreach. Over the years, it has become a tool for active sales communication. It's challenging to reach out to someone who hasn't heard about your company. But it is still an essential part of any sales outreach.
Cold-calling people is not illegal, contrary to popular belief. Each country has laws and regulations restricting cold calls, but cold calling is generally legal.
Best Way to Start a Cold Call
There are many ways to start a cold call and avoid an early hang-up. And here are some of the best ones that you can try out.
Introduce Yourself
If you're stuck on how to open a cold call, start by introducing yourself! This will prevent them from feeling that you're just a stranger.
You can open casually with a hello or a greeting. Or you can also use a more formal 'good morning or 'good afternoon.' Try varying your opening depending on who you're calling.
Be Upfront
Being as straightforward as possible at the start of your call can be very beneficial. You can start with a greeting and cut to the chase as to what the call is about. This will direct the call toward your objective and keep things moving.
Ask Them How They Are
According to a recent study by Gong, asking a prospect how they are increases your cold calling success rate by 10%. This is a good opening because you are creating conversation while showing they aren't just another sales lead but also a human being.
Give a Reason for the Call.
Another great way to open a cold call is by giving a reason for your call. This gives your prospect a little more insight into your offering. It will also allow you to double-check that you are speaking to the right person.
Stress the Importance of Your Call
Some of the people you'll be calling might be busy. It's best to acknowledge that. You can say, "I know you might be busy, but" you can then state the importance of the call. Make the matter sound time-sensitive.
Tell Them You're Happy They Picked Up.
Let a prospect know you're glad they took your call. It makes them feel important and sets a positive tone for the rest of the call.
Ask for Help
Asking for help is another good introduction to a sales call. Psychologically, we are all born with the urge to help, and a prospect will feel bad turning you away. Even if they don't know you personally, they won't respond with a sales objection.
Thank Them for Their Time
What would a list of cold-calling opening lines look like without a "Thank You"? Don't forget that your prospect's time is important. With a simple "Thank you," you can show that you respect them and their time. This is a good opening line and a great way to start a relationship.
Open With a Referral
Mentioning the person you got their information from can go a long way to establishing trust in your call. It can motivate them to hear out what you have to say.
Mention Their Competitor
No business person wants to come in second place. So it makes sense to mention your prospects' competitors. This will encourage them to stay on the call and hear your offer, so they can have the edge over the competition.
Promise to Be 30 Seconds
Providing your pitch in 30 seconds is one of the best opening lines. CMOS and CEOs can benefit from this strategy and get to know what you offer early on in the call. This way, they won't feel like they're not losing too much time.
Mention a Common Interest
Making a cold call is always a challenge. But it can be helpful to open by mentioning something you have in common with the prospect. This shows that you've done your research, and you'll have more things to talk about.
Tips for More Effective Cold Calls
Here are some tips to consider when writing effective cold calls.
Do Your Research
You don't need a complete client profile, but you should know the basics about the person you're calling. Check internal correspondence and search for your prospect on social media to see if they have engaged with your company.
If you still can't find anything, look at similar prospects and their pain points. It's important to enter the conversation with something other than your product.
Make Sure to Follow Up.
On average, 80 percent of sales occur after the fifth contact attempt. If your prospect doesn't sign up or agree to an appointment, you should send a follow-up email anyway. You never know; you might just strike up a deal.
Keep Track of Your Call Records.
Keeping a record of your call metrics will help your job become more organized. For hundreds of prospects, it's unreasonable to attempt to remember these details. In these cases, it's best to keep them on your Customer relationship management records.
Some of the details you can include in your records are:
Name of the person you called
The time you called them
If they picked up or not
If you left them a message or not
The outcome of the call
Wrapping Up
Cold calls can generate new opportunities that could lead to beneficial deals. They can work for your company in different ways. And all the ways we've mentioned in this article are great ways to start any cold call. Try them out to see the best way to start a cold call for your business.
Explore All
Personalized Cold Emails Generator Articles