Cold B2b emails are emails sent to other businesses with the purpose of nurturing business opportunities.
B2b emails are important to businesses of all sizes because they allow companies to connect with each other in a more personal way. They help businesses increase sales and grow their customer base. They are also a way to create brand awareness and generate leads.
Business partnerships, or at the very least, business arrangements, are a great way to create new opportunities.
For instance, you can consider how Samsung manufactures AMOLED panels for Apple's iPhones. While both tech giants are rivals, this business arrangement ensures that iPhones have some of the best panels in the industry. As a result of this arrangement:
Customers get really good display hardware in iPhones.
Apple enjoys more sales because of a better product (vs. LED iPhones)
Samsung lands a big client in the form of Apple.
The intense rivalry between businesses doesn't mean they don't have the capacity to collaborate. It's unknown how they ended up with this arrangement. However, we do know that there's a good chance it all started with a B2b email.
Cold B2C vs Cold B2b Emails
Business-to-business and business-to-consumer emails have subtle differences in terms of tone and function.
On the one hand, a B2C email bridges the gap between businesses and prospective consumers who might be interested in a particular product. These emails focus on convincing prospects to try a product for themselves. B2C emails typically use a friendly, upbeat tone.
On the other hand, B2B emails are business-focused. They involve two businesses, each trying to achieve its own objectives. These emails target decision-makers from a target business. As such, B2B emails use a professional tone that's direct to the point.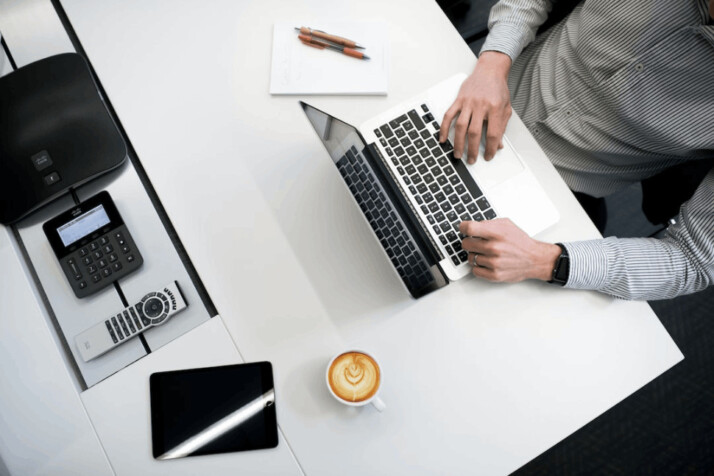 The Importance of Cold B2B Emails
B2b emails do much more than just open communications between businesses. They create opportunities for better products and services. Cold emails typically reel in new customers. While this is the typical goal of every business, B2b emails seek to help businesses perform better in one way or another.
These emails are important because customers ultimately reap the benefits of the partnerships they create. It's a common fact that the biggest clients or any business are other businesses. Other businesses have the capacity to make wholesale orders, and sometimes, these partnerships even blossom into new technologies.
For example, if you run an internet service provider, you could email businesses that require internet connections. Internet cafés, laundromats, and even new schools could benefit greatly from your services.
Writing to other businesses may seem like a daunting task, especially when you consider the potential opportunities. If you're unsure about how to start, try to heed the following tips.
Tips for Writing Effective B2B Cold Emails
Start with an Interesting Subject Line
Unlike with B2C emails, B2B email subject lines prioritize accuracy rather than quirkiness. Your subject line must contain important information, and it must present a compelling subject.
Personalize Your Email
Personalizing your email is one of the most important steps to writing a B2B email because you're addressing a decision-maker. To personalize your email, you'll need to do thorough research into the person you intend to email.
Most times, you can find this information on a company's website, as well as on LinkedIn. Address your contact by his or her name, and use the correct job title. Your email must appear tailor-made for that specific person.
People are more likely to read emails that appear like they were made for them.
Address Your Reader's Pain Points
After stating your value proposition, your email must identify and address your reader's pain points. Only clear and relevant points will hold your reader's attention. The best way to write this section is to:
Echo their problems.
Empathize with them.
Offer viable solutions.
Be Clear On Your Objectives and Goals
Clear objectives are important because they show your reader that you know exactly what you want to get out of the business arrangement. Objectives also serve as a frame of reference by which to gauge a partnership's effectiveness. This is also an opportunity to show your prospects that your goals align with theirs.
Prospects who share common goals are more likely to collaborate with you.
Finish with a Clear Call to Action
Finally, end your email with a clear call to action. Be concise and precise. Outline the steps for them to take if they want to discuss matters in earnest. Never forget your call to action.
In Summary
B2b cold emails are used by businesses to present opportunities to other businesses. Because they address a different type of recipient, they require a different tone and approach. Remember these key tips when writing cold B2b emails. Many of the biggest business opportunities start with these emails.
Explore All
Personalized Cold Emails Generator Articles