Contrary to what many people think, potential customers are frequently receptive to cold calls.
Cold calling and discovery calls can still be a source of anxiety for sales representatives despite the high likelihood of success. It takes skill to dance delicately with a potential customer when cold calling. While being considerate of their time and privacy, you want to persuade a new prospect to buy a product.
A product that they are either unfamiliar with or know very little about. They may get angry or hang up before you even have a chance to explain why you are calling. However more frequently than you might imagine, they will listen to what you have to say.
With the help of our cold calling scripts, advice, and templates, you can advance your abilities. Not only that, but give yourself the self-assurance to take the initiative on the live sales stage. You have to use a great cold calling script with the goal of giving information to the customer.
As long as you provide great information about the company as you talk, you will make the deal work for you in no time! Finding your rhythm and mastering cold-calling techniques can be accomplished with the proper movements.
In this post, we'll look at some cold calling scripts for bankers and other financial institutions. If you have some questions to ask us, keep reading until the end and let us know!
What Is Cold Calling?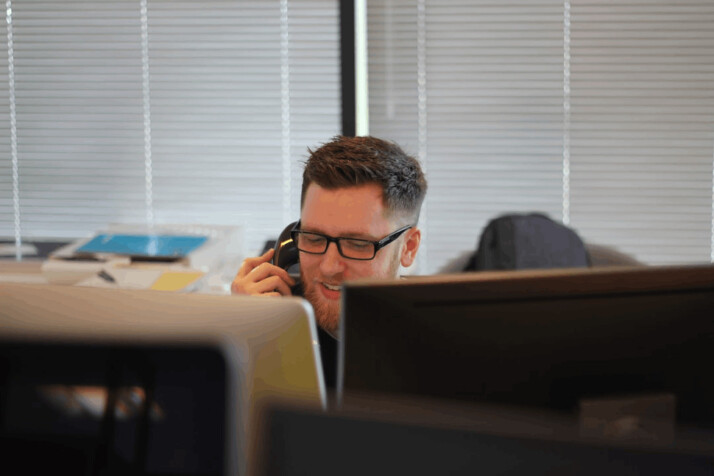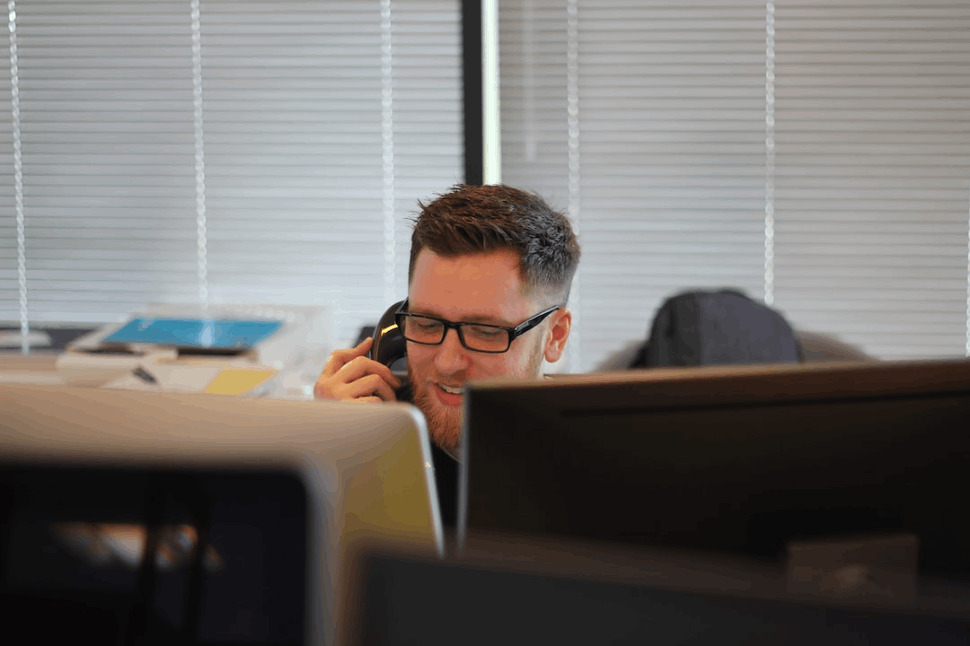 Cold calls are made by sales representatives in order to contact a potential customer without their knowledge or experience. A sales pitch script is frequently used during cold calling to help representatives sell the product successfully. It's a typical strategy used in outbound sales.
One-on-one interaction with prospects through cold calling can help move them to the next stage of the purchasing process.
In the past, cold calling meant employing a "spray and pray" strategy. This meant making intrusive calls to people you didn't know in the hopes that someone would be receptive to your message.
However, that is no longer the proper method. Not only does it waste time and effort, but you also encounter more rejections than you would otherwise, which can quickly cause burnout.
The best results from cold calling come from combining it with sales qualification and prospecting techniques. Additionally, it is especially effective when combined with the inbound methodology.
Prospects who come across your website or marketing campaign voluntarily "opt in" and become leads in inbound sales. In many situations, candidates need to be persuaded to take action, and digital channels might not be sufficient to close the deal. They require a "cold call" from you in which you introduce yourself, your services, and a more detailed explanation of your value proposition. By integrating your telephone sales with your other digital channels, a contemporary enterprise communication solution can assist in streamlining your outbound communications.
Furthermore, you might occasionally experience a lack of inbound leads. With enough preparation and research, you can make a cold call so that it is no longer considered "cold."
What then happens during a typical sales cold call?
How to Do Cold Calling In Banking!
You've found the best place to learn some advice if you're looking for suggestions on how to sell bank goods and services. Using cold calling to generate new business can be effective and increase the likelihood that your strenuous calling efforts will be successful. Here are some effective phone sales strategies that will enable you to make cold calls effectively.
You should only call people when making cold calls because you are contacting strangers. You should make calls to those who are most likely to be interested in what you're selling. As such, you must use a customer list as a result of this.
Even though you have no control over how your cold calls turn out, you can influence the atmosphere by how you introduce yourself. Though you won't see your facial expression, grinning makes your conversation more pleasant since they'll hear how upbeat your voice is.
Even if you have experience as a bank sales representative, you should still use banking cold calling scripts. Especially when you call prospects you don't know. Using a sales script, you can maintain focus and ensure you cover all the material you want to protect.
While the advice above can assist you with cold calling, it can also be helpful to be familiar with some cold calling best practices. Dressing appropriately for the meetings you eventually want to schedule with your prospects needs to be remembered.
Although your contacts can't see what you're wearing, you should still present yourself professionally when contacting leads. You'll be better able to conduct yourself professionally throughout your cold calls if you do this.
Another beneficial best practice is learning from others, particularly those who successfully book more appointments and make more sales than you.
How to Write Cold Calling Scripts for Bankers!
Let's go over a few details before diving into cold calling. It takes more than just a polished script and a certain amount of confidence to conduct cold calls. You must ensure that you are in the right mindset and are qualified to work with a large range of personalities to do this. It will be easier to avoid feeling anxious and uncertain if you have prepared yourself for this.
You should conduct sufficient research before making cold calls because it will be more important than the actual cold calling script. This investigation should be exhaustive, covering all available options for goods and services. To ensure that you are offering your customers the highest caliber of service, you should possess a firm understanding of these goods and services.
Furthermore, in addition to wanting to comprehend your business's goods and services, you also need to understand your clients. Depending on various variables, each person's financial needs will vary greatly. You'll become a better salesperson and advisor if you know how to consider these nuances.
If you stay happy on the phone, the client will find you more persuasive and inviting. You can relax the client by setting the tone for the conversation with a smile over the phone.
Dressing professionally, you can boost your self-assurance and perspective while on the phone. Having a professional attitude will help you establish credibility with your clients.
It's challenging to make cold calls to banks. Why? A lot of people and people do not trust bankers and financial advisors. We are aware of this, so fostering an environment of honesty and trust is crucial. You can make sure that your clients feel at ease during the conversation.
Great Cold Calling Scripts for Bankers to Create!
Greetings, Mr. or Mrs. [Prospects Last Name],
I sincerely hope that you are having a good week. Happy [day of the week]. I'm calling from [name of firm] with [your full name] as the recipient.
While I want you to have manageable time today, I wanted to mention a new product we are offering. Can you talk about the needs you have right now in terms of money?
Well, that makes me very sorry to hear. Discussions of financial products and services over the phone can be challenging, as I've discovered during my time at [firm's name]. Do you have any availability this week to meet and talk? I am more than willing to meet with my clients at our office or another place of their choosing.
That's great! Could you please tell me what your current financial objectives are? This will enable us to create a sensible economic strategy for you, your family, and the overall economy.
I have recorded all of that information, so there. As I review our current selection, I believe that, given your circumstances, this particular product would be the most appropriate. Can I provide you with additional details?
Therefore, I believe that this offer would be beneficial to you because of its [aggressive/conservative] timeline. Would you concur that that timeline is one you could live with?
Okay, I concur entirely. With your investment objectives, a timeline like this would be beneficial. What do you think? Would you have time to stop by the office later today? To prepare everything for your review, I'd like to organize and organize everything. There is no pressure at all, but I genuinely believe that we can accomplish your objectives with this.
Conclusion
Are you unsure how to produce an effective cold call script for bankers? Do banks and bank managers think that you are a pushy salesperson and doesn't respect their time? Fear not! You'll be pleased to know that there are lots of cold call scripts that make your job easier.
We hope you liked the cold calling scripts for bankers we created for you!
Explore All
Personalized Cold Emails Generator Articles