Cold emails are by far one of the most effective ways to find an internship. They are an amazing way to get instant attention and open doors. They are also incredibly telling of your personality and what you are interested in. But how do you make cold email for internships effective enough to get you into your dream company? Well, this article is here to help you out.
In this article, we'll be guiding you through the steps to making winning cold emails. We'll also discuss tips and advice to take your cold emails from generic to amazing.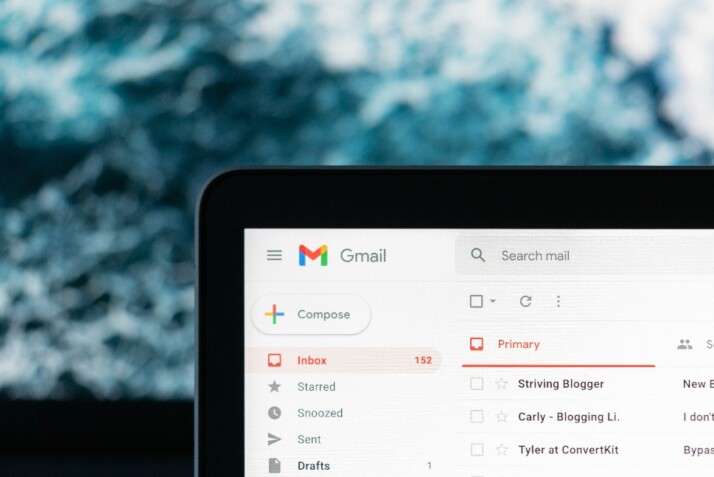 What Is a Cold Email?
Cold emailing refers to sending an email to someone you have never met and asking them for something. That "something" might be to clarify a few questions, talk on the phone, meet for coffee, or even consider you for an internship.
In cold emails, anyone, regardless of background, has the opportunity to get in touch with anyone else. It is the single most powerful tool in a world deeply dependent on nepotism to level the playing field.
You may connect through cold email to build your network and compete for the most exclusive career opportunities. But this will ultimately depend on how much work you put in.
Cold emailing can be used for many purposes, including:
Talk to graduate students for advice
Explore your other career interests
Connect with people with similar hobbies
Get your dream internship, and so on.
Cold emailing can let you talk to anyone about just about anything!
Key Steps to Make a Cold Email for Internships
Find Reliable Contacts
If you don't have your sights on any particular company yet, you will need to conduct some research. Start by searching for the names of the relevant firms in your area. You can also use Google Maps, Google Search or paid databases such as Capital IQ.
Next, you'll want to find around 2-3 people working at the firms you wish to apply to. Look for their email addresses from LinkedIn or the firm's site, and follow up with them to ask for an introduction.
Use a Catchy Subject Line.
A good subject line will make your email stand out from the sea of emails they may have piled up in their inbox.
However, context is important! Fun subject lines for fun organizations work well. But if you are applying for a serious role, such as at a law department, avoid using humor to attract attention.
Personalize Your Greetings
By personalizing your email greetings, you can make your outreach more engaging and encourage a sense of familiarity.
Let the person you're emailing know that you acknowledge them as a person, not just another lead. Remember to avoid using their FULL name, though. This may come off as too formal and not very friendly.
Write a Short Intro of Yourself.
There's no need to tell them your whole life story. Keep it short and sweet. You can include your name, age, and a brief description of your interests and skills. This will give them enough information to understand who you are.
Mention Any Relevant Experience You've Had With Their Company
This is primarily a way to show that you have personal experience with this company's services or products. Do some research about what they do, or perhaps add a message lauding their work (but don't overdo it).
Tell Them Why You Are Reaching Out to Them.
Include some of the research you've done on the company. It shows that you have read up on them and that you're a serious intern applicant. Mention how you found their materials/website and what you read about their values and the potential internship you are applying for.
Make Your Internship Proposal.
Don't try too hard to sell yourself. Keep it simple and be honest when telling them what you have to offer. You can use this space to modestly highlight the value you can add to their teams.
Insert a Call-to-Action (CTA)
It's helpful to send them a simple and polite CTA to indicate you expect a response. Give them some wiggle room for them to get back to you, or else you may come off as rude and pushy.
Insert Your Resume/CV
Finally, inform them you've attached your resume (or CV). It isn't worth asking for an internship if you don't give them a chance to learn more about your qualifications. You can also include your LinkedIn profile on your CV, so they can easily find you.
Quick Tips for a Higher Cold Email Success Rate
Send out a lot of emails. The more emails you send out, the more your chances of finding an internship. Don't expect a high response rate, though. A 5-12% response rate is great, but 1-2% is still pretty good. This is why you might need to send hundreds of emails.
Execution matters. A great cold email campaign can produce 10X better results than an average one. Make sure to put in the time to make thoughtful cold emails.
Don't just stop with emails. Email is just one way to start. You can also use LinkedIn and other social media platforms simultaneously to connect with companies. This will help further increase your chances of success.
Pique their interest. The goal is to motivate them to actually read your email, not just forward it to their spam folder. This means putting something on your subject line that must intrigue them.
Gain their trust. Assure your recipient that you're not just wasting their time. Tell them what value you can offer them and why they should consider you for the internship. If you know someone from the company, you can also mention them to get more attention to your email.
Conclusion
Sending cold email for internships is often daunting and comes with uncertainty. But if you follow these simple steps, you'll be able to put in your best effort and have better chances at your dream internship.
Remember, this is your chance to be noticed, so make sure you showcase your uniqueness and talent.
Explore All
Personalized Cold Emails Generator Articles