Crafting effective cold emails to prospects can be challenging, but that doesn't mean it's impossible.
You must continue to strive towards mastering the cold emailing marketing approach. This will help you develop new creative ideas that will get you better and more effective responses.
We've created this guide to successful cold-emailing to get you started on the right foot. This guide's expert tips will improve your cold email success and help you stand out from the competition.
Cold emailing is hard work. This is because you'll communicate with prospects with whom you've had no prior conversations. It's frustrating to send out loads of cold emails only to get absolutely no replies.
However, you can make a great first impression and record massive successes by following the tips in this guide.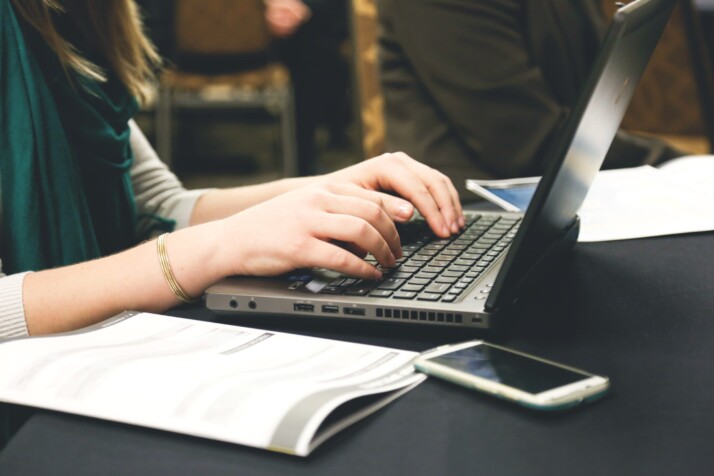 What Is A Cold Email?
Before proceeding to the tips for crafting an effective cold email, it is important to understand what cold emailing is.
Cold emails are messages that business owners or companies send to prospective buyers with whom they have no existing relationship. A cold email is sent to get positive action from a prospect. If an email is poorly constructed, it won't produce the desired results.
An excellent cold email is the end product of the sender's thoughtfulness and research. Many cold emails rarely get to the recipient's inbox because they get spammed.
Since statistics reveal that email marketing is important for the success of your business, you will have to give it your best shot. To write a successful cold email, you must learn about your prospects and their pain points. Here are some tips to help you craft a successful cold email.
Expert Tips to Boost Your Cold Email Success
Every email counts! Since you'll be sending emails to prospects you have no relationship with, you must give it your best shot. Which is why you have the following tips to guide you.
1. Aim to be Known
Assuming you meet a prospect on the street, will you just walk up to them and market your goods? No, I don't think so. Usually, at first meetings, introductions are paramount. So, your approach should be:
Hello [mention their name]
[Introduce yourself], [Include the title of your message]
[Introduce your company]
This will make your prospect comfortable enough to trust you, and they'll proceed to read your mail.
2. Build Interest First
Imagine you have the solution to someone's problem. You will feel like a genius, and your first instinct will be to tell them about it. But that's the wrong approach.
When you mention your products, do so to build interest first and not to sell. An excellent cold email makes an offer, not sell a product.
3. Mention the purpose of your email
It will do you more harm than good if your email has no aim or fails to talk about your actual intent.
If your recipients receive such aimless emails from you, they will likely not open subsequent ones. Your focus should be on the primary purpose of your email and nothing less.
4. Personalization Works
Prospects will instead reply to emails that are personalized than they will respond to other emails.
Craft your email in a way that communicates explicitly to your prospect. To achieve that, you can employ the use of templates that have customized variables for your recipient. You can also use cold email software that helps you craft personalized emails.
5. Say Yes to A Warm Approach
Don't rush to craft your email. You don't have to use all the words in your vocabulary, either. All you need to do is state your purpose in understandable terms. Be warm and friendly. Just be yourself as you build a rapport but never be unprofessional.
6. Back Your Claims with Evidence
There's no point saying what you cannot prove. By making claims, you build the expectations of your recipient.
That is why you should state only the problems whose solutions you have. You can mention a problem you solved for a client and how excited your client was when you came through for them.
7. Make Use of A Good Subject line.
Your subject line should be good enough to spark your prospect's interest. It's not enough to write a subject line that has useful information. Your subject line should also make them interested to know more. A good subject line is brief and carefully thought out.
8. Spell Every Term Correctly
There's no point in expecting a reply to your cold email if you misspell the terms in your message. Make sure you research the correct spelling of your prospect's name.
Some persons are sensitive to wrong spellings and will not take you seriously if they notice blunders in the mail you send to them. You are expected to proofread your message before sending it out.
9. Originality is Key
Your prospect must have received tons of emails before yours. Reading something familiar is likely going to turn them off. Even if you use a template, do not copy word for word.
Be creative enough to customize details that will suit your prospect. Try to stand out; a template serves as a guide, not for copying everything hook, line, and sinker.
10. Give Out Value
To stand out, always aim to give out value. One of the laws on earth says to give, and then you will receive. What information do you think is beneficial to your prospect?
Don't keep it to yourself. Mention it in your email with the desire to help your prospects. After all, any good cold email should focus on the prospect and nothing else.
Wrapping Up!
Although it has been said that cold emails are not always successful, this only happens if a sender fails to employ the right strategies.
Consider using the tips in this article for your cold email success. Always conduct thorough research to know more about your prospect, as it will help you to customize a suitable cold email for them.
Explore All
Personalized Cold Emails Generator Articles