An email sales pitch is a statement that attempts to persuade a reader to buy a product or subscribe to a service. A standard sales pitch has four main parts:
Problem Statement
Promise Statement
Proof
Proposal
Let's delve into these sections and explain the best way to write them.
Problem Statement
A problem statement shows readers that you understand their situation. State your reader's problem clearly and briefly. Problem statements serve two functions:
To show empathy
To show your reader that you understand their needs
Both these functions help establish rapport and build trust.
Promise Statement
A promise statement explains how your product can solve the problem stated earlier. It shows readers that you have a potential solution to their problem. It also explains the features of your product and how prospects can benefit from them.
When writing a promise statement, make sure to focus on your product's benefits. Many novice writers tend to focus on product features, which can come off as insincere and distracted. People want to feel that your solution is tailored to solve their problems.
Proof
Modern customers are inherently resistant to marketing attempts. The best way to ease their doubts is to provide proof that your product is as effective as you claim. Make sure to explain how your product meets customer expectations. You can also mention that your product currently receives great user reviews.
The main point of a proof statement is to alleviate the fear and doubt of a prospect.
Proposal
Finally, your proposal is the section that outlines the next steps a customer must follow if they're interested in using your product. It must include a clear call to action and end with a proper closing statement.
For this section, you must be clear, concise, and polite.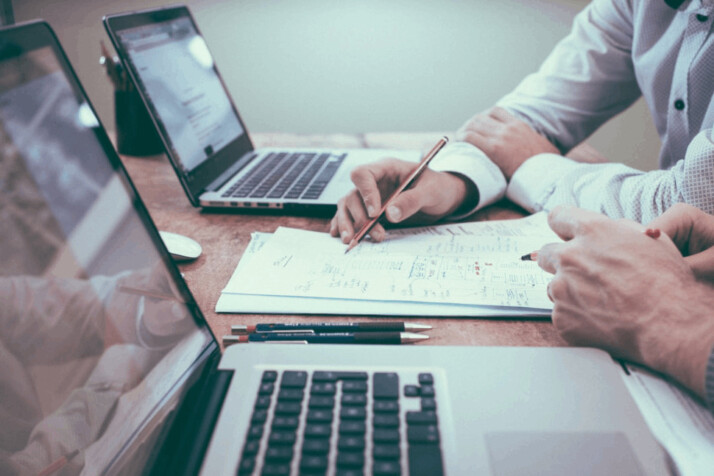 The Importance of an Email Sales Pitch
An email sales pitch is important because it has a significant impact on your conversion rate. A cold email is only as good as its ability to convert prospects into leads or sales.
A sales pitch is essentially the final step that guides a prospect deeper into your sales funnel.
Email Sales Pitch Examples
Example A
Hello [name],
I hope this email finds you well. We recently launched a new product that I think would be perfect for your needs. Our product is XYZ, and it does ABC. It's been getting great reviews, and I think it would be perfect for your business.
If you're interested, I'd be happy to send you more information or set up a call to discuss further. Thank you for your time, and I look forward to hearing from you soon.
Example B
Hello,
If you're like most people, you understand how frustrating it is to constantly be bombarded with unwanted sales pitches. That's why we've developed a new email filtering system that will help you get rid of those pesky sales pitches for good!
Our email filtering system is unlike any other on the market. It uses artificial intelligence to automatically detect and delete sales pitches from your inbox. You'll never have to see another sales pitch again!
To learn more about our email filtering system, click here.
Example C
Hello!
Our team at ABC Corporation would like to offer you our latest product, XYZ. This new product is the perfect solution for your needs, and we believe it has great potential. We would be happy to send you more information and answer other questions you may have.
Thank you for your time,
[Your name]
In Summary
A sales pitch is a crucial part of an email because it determines whether your reader purchases a product. A sales pitch is your last chance to secure a sale; therefore, utmost care must be taken when writing one. They are short and straightforward. Remember these simple tips to improve the effectiveness of your emails.
You can also try using one of the many free templates online if you're short on time.
Explore All
Personalized Cold Emails Generator Articles