In the age of digital ads and websites, email marketing remains one of the best ways to spread awareness about your products or services.
But its success is largely based on how well you craft it. You don't want to be just another email in your audience's inbox that they mark as read and dismiss altogether. This is why it's important to have an effective marketing email template that you can follow.
In this article, we'll be giving you some great templates that you can use to boost your marketing campaigns. We've also laid out some tips that you can follow to make the most out of every single email you send.
So without further ado, let's get into it!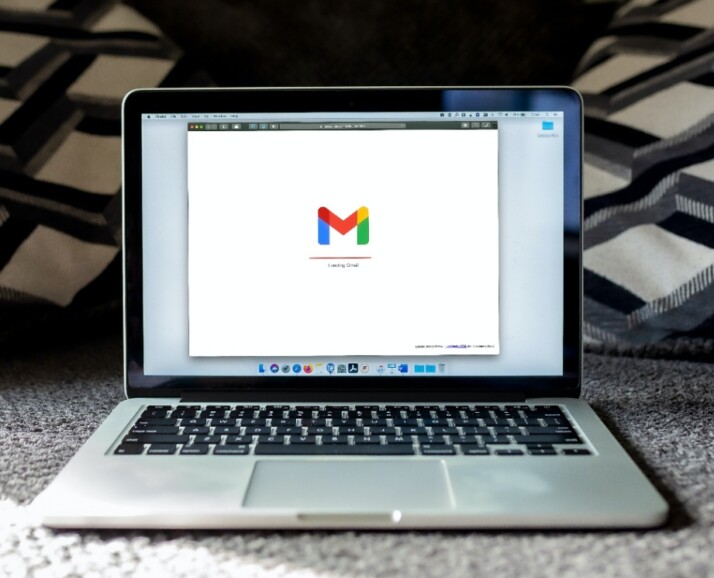 Why Use Email Marketing For Your Business?
Considering the many benefits of email marketing, a better question to ask yourself might be: Why not?
Email marketing works. It's cost-effective and more personal. And as such, it's becoming an ever more significant part of many marketing campaigns.
Here are just some of the things can email marketing can help you out with:
Brand awareness-building
Nurturing potential leads to convert them into a sale
Building stronger relationships with customers
Higher attendance for your promoted events
Use customer feedback from surveys to improve user experiences
Revenue maximization through upselling, cross-selling, and re-engagement
You're doing more than selling with email marketing. You are providing value to your customers and prospects. They signed up for your email list and want the insights, tips and deals you share.
What Makes a Good Marketing Email?
A good marketing email is thoughtful, well-informed, and well-crafted to achieve the campaign's intended response. Make sure your emails are focused on engaging the audience. Here are some other characteristics that make up a good email.
It should be clear
Think about your email's target audience and what value they can get from it.
Make it timely and relevant.
If you're sending an email asking for customer feedback, it should be right after an interaction. Or, if you're a service provider, it should come at the end of a successful project and be a thank-you note from the team.
It should be realistic.
Budget, time, and team limits must be considered when creating your marketing campaigns.
The email performance should be measurable.
Emails will only have a significant impact if you can measure them.
It is essential to keep tracking whether people are opening, reading, and clicking on links inside them. This way, you can know how you can further improve your emails.
Marketing Email Template Samples
Email templates dictate the layout, design, and quality of each of your emails. This way, anyone on your team can create emails to subscribers and still keep your messaging consistent.
And since templates provide structure for email campaigns, it makes personalization seamless.
Targeting a plurality of audience lists with customized content will help to meet the interests and needs of each group. You can customize each email marketing campaign based on the information you want to provide.
Newsletter Subscription Email
Dear [Name],
Thank you very much for subscribing to our Weekly Newsletter!
By signing up for our newsletter, you will be the first to receive exclusive content and receive updates, news, events, and webinars every week.
You can also go and follow us on Facebook and Twitter for daily updates, tips, and industry news.
All the best,
[Signature]
Re-Engagement Email
Hey [Name]!
We noticed you haven't logged into your account in quite some time. We just want to take a moment and check in with you to see if there's anything we can help with.
Please feel free to continue using your account at www.companywebsite.com, and please let us know if we can assist you.
We have a quick user guide to give you a brief overview of [Product/Service].
Hope to see you back again soon,
[Signature]
Product/Service Update
Hi [Name],
[Company] has been busy this summer, working hard on long-awaited updates to [Product]. These updates will make it stronger, faster, and more useful for users. You can find more about the updates on [blog post link]
Here are our top new features from the past five months:
Please do let us know what your thoughts are about our latest updates – which one have you tried currently? If you have any suggestions for making [Product or service] better, don't hesitate to share them with us.
Best Regards,
[Signature]
Feedback survey email template
Dear [Name],
We're glad you chose [your business name] for [your Company's offerings]. How did your experience go? Your feedback matters to us. This will help us continually improve [your core offering] for users. Could you take a minute to fill out this simple survey?
[Survey Hyperlink]
Thank you in advance for helping us help you!
Best Regards,
[Signature]
Event invite template
Dear [Name],
Are you [enumerate customer pain points]?
If so, you won't want to miss our [Event Name] at [Location] on [Event date and time]. This event will cover [Event Coverage]. We can't wait to share with you:
[Enumerate Valuable Takeaways From Event]
The event is 100% free, but spots are limited, so sign up now!
[Sign Up Now Button]
We hope to see you soon!
[Signature]
Conclusion
Email marketing manages to be so successful because of its versatility. You can use it for various purposes, from announcing events and new products to gathering customer feedback.
By putting a marketing email template to use in your marketing, you'll find it easier to gain an edge over your competition. And you'll be able to execute your marketing campaigns better.
Explore All
Personalized Cold Emails Generator Articles