In marketing, the art of getting people to take the action you want can be tricky. One of the most effective approaches is through an amazing product landing page.
Your landing page needs to educate prospects about your product and build trust in your brand. And what better way to get inspiration for a winning landing page than by looking at some of the best product landing page examples?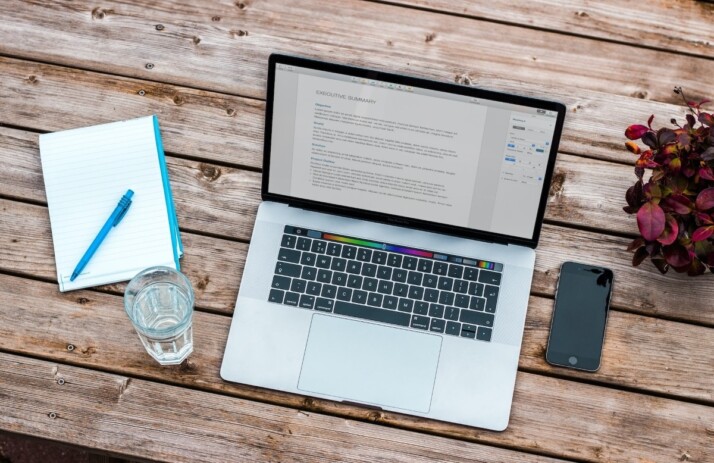 There are a lot of business opportunities online, but there's also a lot of competition. So if you want to keep your business relevant, your landing page needs to be nothing short of amazing. Be sure to look through these examples and get some ideas you can apply to your page.
What Is a Product Landing Page For?
A product landing page is a resourceful web page designed to sell a specific product. Its sole purpose is to collect leads from visitors and get them to act.
The heart of the landing page is a clear call to action with a clearly defined goal. This can be to sell the product or collect contact information for the visitor. The page needs to have an optimized experience for the visitor and have simple but focused messaging.
What Makes a Good Landing Page
A good landing page can benefit your business in more ways than one. Not only can it increase visitors, but it can also be key to increasing conversions. Here are just some of the characteristics good landing pages share:
It Has an Attention-Grabbing Headline.
Your headline will be one of the first things people see on your landing page. Make it count. Try to create a sense of curiosity to encourage them to read through your copy. And make sure that you use messaging that resonates with your audience.
Communicates the Value of Your Offer
Can your offer solve a customer problem? What benefits can people get from it? Try to ponder these questions when making your landing page. A good landing page conveys the value of your offer clearly and in a compelling way. It needs to put a spotlight on the benefits customers can get.
Clearly Directs Visitors to the Goal.
Your landing page needs to effectively direct your visits on what to do next to enjoy your offer. Making the process easy for them will give you a better chance of converting visitors into customers.
Has a Strong Call-to-Action
Call-to-actions can help seal the deal on your offer. Some strong CTA examples include:
Avail offer today
Book now
Never miss a post
Treat yourself to 10% off
Includes an Accessible Lead Form
A lead form is a form for collecting information about your page visitor. It usually asks basic questions like their name, contact number, and email.
Collecting these data will help you further on in your sales process. Make sure to place your lead form in a position where it's easily accessible. Most businesses place it at the top of their page.
Convincing Social Proof
To make a product more convincing and appealing to visitors, you can include social proof on your page. This shows them what other people say about the product and how it benefits them or solves their problem. Social proof can be in the form of ratings and reviews from product users.
The Best Product Landing Page Examples
Apple AirPods Max
Apple knows what they're doing with their product landing pages. Their Apple AirPods Max page, in particular, is very impressive.
The moment you land on the page, you'll see the product up close and personal through a full-width image. As you scroll down, you're greeted by a combination of graphics and text explaining the features and benefits of the AirPods Max. Everything is cleverly positioned so that visitors can easily navigate through the page.
What this page does right
High-Quality Images: The high-quality images and animation used on this page set it apart from the competition. It shows the product to the visitor in a very appealing and professional way.
Attention-grabbing headline: Apple's benefit-focused headline grabs visitors' attention right away. It's concise and catchy, making it easier to remember.
Visible CTA button: The CTA button of the page has a font color that stands out from the rest of the text. This makes it easier for people to see and act on it.
Shopify
Shopify is an all-in-one platform made for both online sellers and buyers. It has a very simple landing page design. Despite not being heavy on text and animations, it still manages to drive home its key points. This makes it easy for visitors to navigate the page and find what they're looking for.
What this page does right
Clean Interface: This page is user-friendly, using only short paragraphs and simple graphics. It concisely states the platform's offer and its benefits.
Concise and clear call-to-action: Shopify effectively gets visitors to join the platform either as sellers or buyers because of their easy onboarding process. Visitors only need to fill out a few details to reach the page's goals.
Airbnb
One of the drivers of Airbnb's growth is its great landing page. Through it, they can effectively convert site visitors to Airbnb hosts. They show personalized earning projections to entice people to take on their offer. Earnings vary depending on a host's home size, location, and other relevant factors.
What this page does right
Personalization: The landing page gives visitors a personalized view of what they can gain from being an Airbnb host.
Leverages Community: Those interested in hosting can contact a seasoned Super host on the page to discuss their concerns.
Asana
Asana is a workplace management system. This product landing page meets the expectations of a user looking for work management software.
Their headline describes the product, while a description describes how it can solve a problem users might have encountered. Each product feature is listed on the page with short descriptions.
What this page does right
Easy to Navigate Interface: Right off the bat, the page has a simple design that makes it easy for visitors to navigate.
Informational Graphics: The information graphics on the page lets visitors get a glimpse of how the system works.
Bellroy Wallet
Bellroy's product landing page offers an interactive experience for visitors to shop for a new wallet. You see the wallet's image slider that you can vary to show its size comparison when filled with cards. This does a great job of giving users an accurate idea of what to expect from the product.
What this page does right
Clearly communicates the value of the product: Bellroy does a great job at putting a spotlight on what makes its products different. They display short but compelling product features on the page.
Interactive user experience: Adds fun to the page with an interactive feature.
Final Thoughts
The moment someone visits your landing page, you only have a few seconds to convince them to stay. It's crucial that you educate and help them understand the value of your offer.
There's a lot to learn by looking at these best product landing page examples. You're sure to find an idea you can duplicate in making your own.
Explore All
Squeeze Landing Page Hero Text Articles