When you're running a business online, you need to have systems in place to create an effective social media management strategy. One of the major pieces of this strategy is your social media landing page.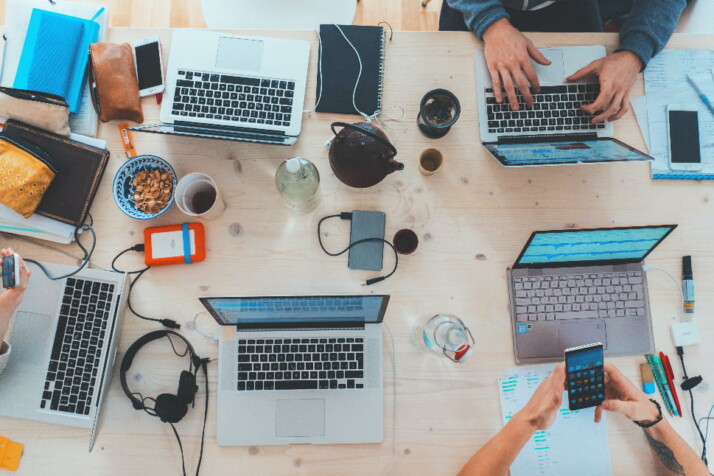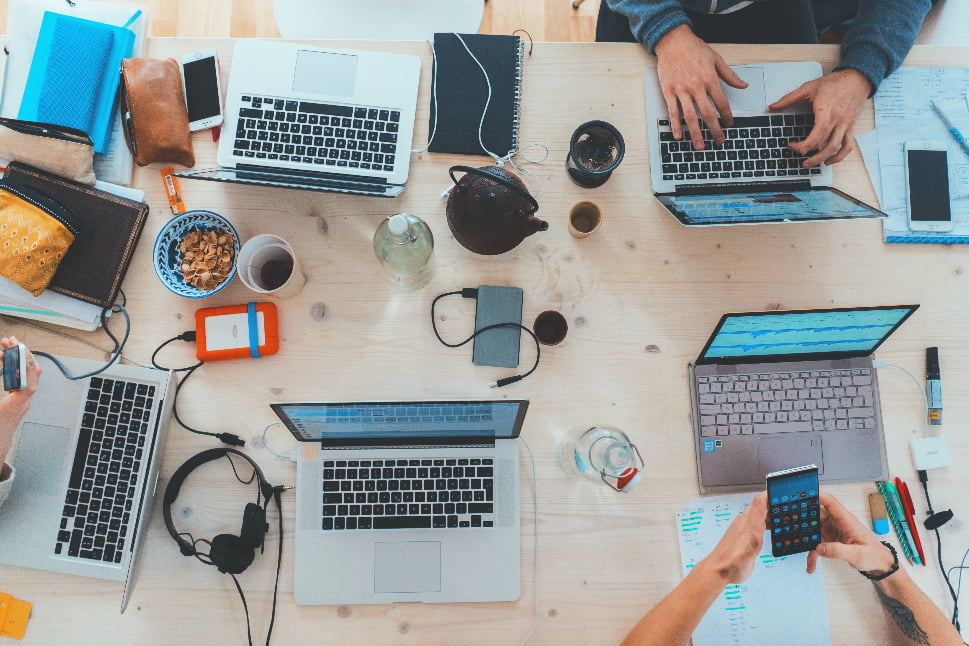 A good landing page makes it easy for your customers to follow you and interact with your brand. Unfortunately, many small businesses are unaware of the vital importance of an effective social media landing page.
For this reason, they produce shoddy landing pages that don't convert as well as they should. That needs to change! This guide will look at ways to help you create an effective landing page for your small business.
What is a Landing Page?
A landing page is an important marketing tool used to capture leads. Think of it as a destination page part of a marketing campaign or promotion. People will be redirected here whenever they click on an ad or link.
Its goal is to get visitors to provide their email addresses and other information necessary to provide them with a sales or marketing lead. Landing pages offer many opportunities for marketers to showcase their products and for potential customers to learn more about them. These can be very powerful tools for marketing.
Landing pages are different from generic homepage links. There is usually a specific call to action for landing pages, such as signing up for a newsletter or buying a product.
Are Landing Pages Really Important?
The simple answer is: YES.
Landing pages are an essential part of marketing. Your landing page can help drive traffic, improve SEO, and build your brand. It's also essential for Pay per Click strategies.
You can put up as many ads as you like. But if you don't have a strong landing page to convert the users, you won't gain much from these ads.
Your landing pages lead customers to a specific product, service, or offer and help encourage them to take action. This is the perfect opportunity to increase conversions and build your customer base.
Tips on How to Boost Your Social Media Landing Page
Here are some things to consider when writing your social media landing page.
1. Create a benefit-focused headline.
Your page headline will be one of the first things visitors will see, and it needs to make a good first impression.
Make sure that it communicates the value that they can get from your offer. If people don't see what's in it for them, they may bounce off your page. Keep your headline concise and convincing.
2. Use images to illustrate your offer.
Images tend to be a lot more engaging than text. The purpose of using an image for your landing page is to convey a feeling. Choose an image that can illustrate how your visitor will feel once they receive your offer.
3. Write a compelling copy.
Your copy is like the body of your landing page. It lets you get into the important details of what you're trying to sell.
Keep it concise, clear, and compelling. It should be able to lead your visitor to the action you want them to take. You should also use a conversational tone to make it even more engaging so you can easily connect with your audience.
4. Include your lead form
Your lead form should be easily accessible to your prospect. Most businesses place it right on the top page, so people can see it first when they land on the page.
They shouldn't have to scan your entire landing page to find your offer. The sooner they can see your lead form, the sooner you can get them to convert or collect lead information.
5. Make your page responsive.
Your landing pages must be responsive to accommodate every viewing experience on your website. It is necessary to keep your form in view on mobile devices. Think about how you can get visitors to convert, no matter how they view your page.
6. Optimize for search.
You may drive visitors to your landing page by email blasts, social media posts, and so on. But your page should also be optimized using target keywords for your paid campaigns and organic search.
People who search for a relevant phrase should find your landing page. Also, when you target a keyword with paid ads, those words should also appear on your landing page.
What Makes a Good Social Media Landing Page?
By understanding what makes landing pages effective, you can learn to make a landing page that gets you the desired results. Here's a look at some characteristics that good landing pages share.
When your audience is redirected to your landing page, you should be able to guide them on what to do next. You want to keep them reading your content, so they can learn more about your offer. And eventually, they should be convinced to take action through a clear call-to-action.
By focusing on graphic design, copy, and CTA placement, brands can keep readers glued to the page without losing interest. Use attractive icons and photos to draw the reader's attention as they learn more about the company.
A good landing page is mobile-friendly
The majority of web and social traffic today is mobile. This is why your landing page must be mobile-friendly. It should be able to appeal to people constantly on the go.
By mobile-friendly, we mean it can look and function properly on a smartphone as it would on a desktop or laptop. It should be easy to scroll through and have fonts that are easy to read.
Have a simplified, clean design
Avoid overloading your landing page with too much animation or excessive graphics. Instead, focus on using the limited amount of space to its fullest potential to clearly convey your message. Keep simplicity in mind and prioritize good user experience.
Conclusion
Your social media landing page is meant to make it as easy for customers to click through to your website and perform an action. With these tips, executing a social media landing page should be easy. And you're sure to lead your site to better conversion rates. Good luck!
Explore All
Squeeze Landing Page Hero Text Articles