When thinking of the best way to launch your business and acquire quality traffic, a landing page is an excellent marketing strategy. There are a few ways to create a landing page on Shopify. A landing page generates leads and gives visitors a place to start the purchase process.
Driving traffic to your site is difficult. And once you have got the hard-earned traffic, you don't want to waste them. Therefore, keep reading this article to build a Shopify landing page that customers will stick to.
What Is a Shopify Landing Page?
A Shopify landing page is a standalone page used to showcase or promote products or services in marketing efforts. The ultimate objective of these Shopify landing pages is to persuade customers to carry out a particular conversion activity. It could be anything like filling out a form, buying a product, or signing up for a service on the landing page.
It transforms site visitors into leads or customers. The goal is to influence your target audience's buying decisions and convince them to click on the call-to-action button.
3 Ways to Create a Landing Page on Shopify
There are different ways to build your Shopify landing page that will draw the attention of your audience and engage them. You can choose to create a landing page based on your marketing requirements.
Here are the three common ways to create a landing page on Shopify:
1. the Most Basic Way to Build a Shopify Landing Page
The most basic way of building a Shopify landing page consists of the following steps:
Make a Template for the Landing Page
You can develop a unique landing page template using the Shopify theme editor with Online Store themes to give you a head start.
Select Pages from the template's dropdown menu and click Create template. Then you can put your unique page content for various campaigns.
Add Sections to Your Landing Page Template
Select and design the components you wish to see on each landing page using the menu on the side. To arrange them in the desired manner, simply drag & drop.
The content in these sections is fixed, so use language and visuals that will perfectly apply to your landing pages.
Add a New Page
You may create a new page in Shopify by selecting "Pages" from your Shopify dashboard and then selecting "Add Page."
Start Building Your Landing Page
Finally, you can choose the template you prefer and start creating your unique content for your landing page.
Include a page title, graphics, compelling copy, and your call to action. This will be seen in your landing page template's Page section.
2. Build a Custom Landing Page Using Liquid
You can build a custom Shopify landing page template from scratch if you are familiar with Liquid. This would let you build sections that aren't offered by the standard Shopify theme.
Liquid is a Ruby-based open-source template language developed by Shopify. The advantage of a custom landing page template is that you can add whatever content, items, or images you want in the theme editor.
However, this method can be a bit challenging if you don't have the required skill set.
3. Use a Shopify Landing Page Builder
Using a landing page builder, you can design landing pages with good conversion rates. This won't even require coding knowledge or employing a developer.
A lot of landing page builders also provide a ton of sophisticated features, including mobile-responsive layouts, heat mapping, and conversion-boosting elements.
Since many landing pages for Shopify are available for a monthly subscription, starting out doesn't require a significant outlay of cash.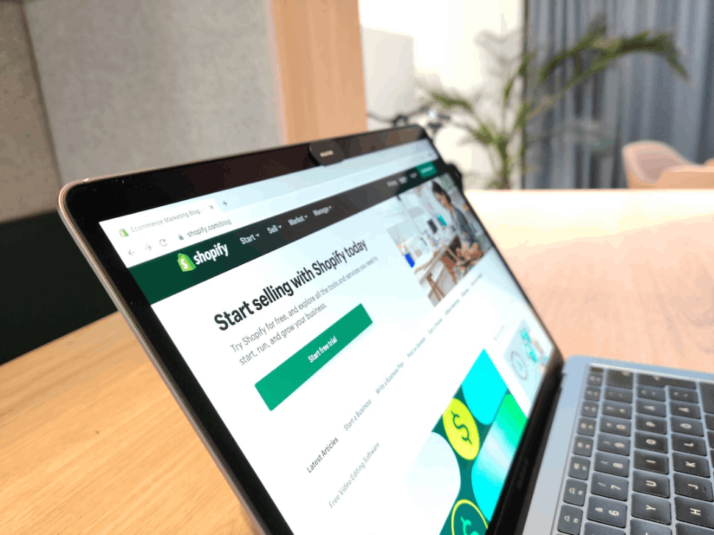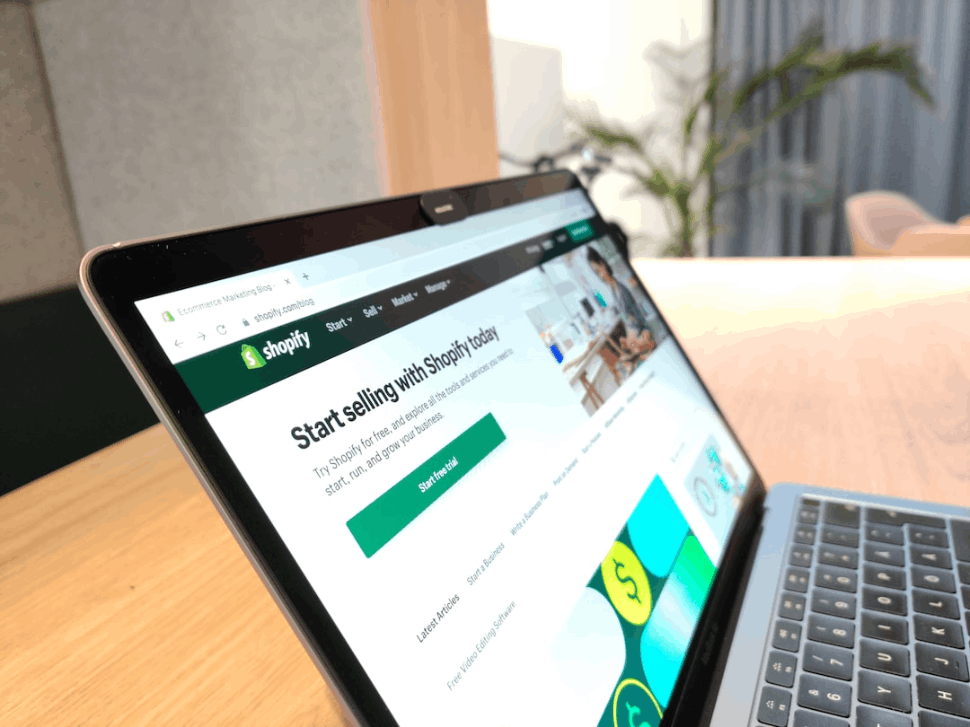 Most Popular Shopify Landing Page Builders
There are many different types of Landing page builders for Shopify. Let's look at the most popular page builder to install from the app store.
Landing Page Apps for Shopify
The quickest and simplest method to make high-converting, expert landing pages is to use one of these Shopify landing page builders.
PageFly
PageFly is a highly popular landing page builder on Shopify. Thousands of merchants use the app, and there are more than 20 integrations with other Shopify apps to increase sales.
With just drag-and-drop, PageFly gives you everything you need to build and optimize your store while ensuring a seamless digital experience across all devices.
Thanks to its library of 80+ high-converting page templates, you don't need to be a designer to come up with a killer landing page. Additionally, it has a strong drag-and-drop editor that allows you to modify pages without knowing any code.
Shogun
Shogun Page Builder is extremely simple to use yet powerful. Many professional designers and CRO experts still use it on a daily basis.
It offers a user-friendly drag-and-drop page interface and a large library of landing page components. It makes it simple to design your sites quickly and efficiently.
Additionally, Shogun's robust analytics and A/B testing features will help you understand how to optimize your pages for increased conversions.
Conclusion
Creating a landing page on Shopify is relatively easy when you choose the perfect tool to build one.
Whether you build your own template or use a landing page builder app, always follow the design process and test your landing page. This article explains three different ways to create a Shopify landing page easily.
Explore All
Squeeze Landing Page Hero Text Articles