Landing pages give website visitors a glimpse into what your brand is about. They're designed to make the first impression pleasant for anyone considering the purchase decision. Landing pages are a critical tool for driving traffic and improving conversions. Some landing page advantages include lead generation, increased conversions, and promotion of new products and services.
Landing pages provide relevant information about the brand and its offerings to page visitors. They also offer next steps for engagement opportunities. This guide discusses some of the numerous landing page advantages.
What is a Landing Page?
A landing page is the first page someone sees when they visit your website. It is designed to "capture" visitors and provide them with precisely what they want. A landing page comprises a single or few web pages and hooks up with an e-commerce website or other online resources.
Lead generation landing pages usually offer free trials, contest entries, webinar registrations, and e-books in return for contact information. A good landing page convinces a potential customer that whatever is offered is worth the information required in return.
Customers can find landing pages when searching on the internet or via a company's website. A brand can different landing pages for different purposes.
Landing Page Advantages
A potential customer's first experience with a brand might come through an organic search. Landing pages are designed to quickly and efficiently convert that first interaction into a purchase.
They serve as the customer's first interaction with a brand, and provide an avenue to provide leads with compelling content.
Here are some other benefits of landing pages.
1. They Generate Leads and Conversions
Landing pages are a great way to generate leads and increase conversions. With landing pages, you can provide your leads with an attractive offer, in exchange for their contact information. Your landing page might feature an e-book, or other compelling downloadable assets the visitor gets once they fill out a form.
Many individuals are willing to trade their details for unique insights into the industry's most pressing issues. Landing pages with downloadable assets is a brilliant way to identify your most promising sales leads.
2. They Promote New Products and Services
Landing pages can be used to promote new products and services. If your company has a new product in its collections, you'll need to get the word out and generate interest for it. Marketing, advertising, and press releases are perfect ways to achieve your goal.
A smart way to create awareness for the new product is by creating a dedicated landing page for the product or service. This will serve as a funnel for your visitors to explore your new offering and gather information about its features.
3. They Leave a Good First Impression
Your potential customer's first interaction with your brand might be with your website. Many of these individuals might have found your website through organic search. Landing pages act like the gates to your business, so the gate must be attractive enough to make a good impression.
A good landing page provides value to the reader and includes the next steps, i.e., call-to-action buttons or links to other pages. Such pages improve click-through rates and guide the potential buyer to the next sales conversation.
4. They Build Credibility
Landing pages that offer an instant solution show the site visitors that the brand has the perfect solution to their pain points. Social proof is a powerful way to build credibility for your brand. People are more likely to trust brands with a history of delivering high-quality customer service and products.
By showcasing testimonials from satisfied customers on your landing pages, you demonstrate to prospective customers that you're credible and reliable. If your page visitors see that others are happy with your product or service, they will most likely believe your site's claims.
5. They Are Direct and to the Point
Good landing pages are direct and concise. They lay out the value a product/service or brand offers. Individuals looking to find a straightforward solution to their problems can find quick answers on landing pages.
Landing pages are the perfect medium for communicating your brand message and values effectively and concisely.
6. They Can Be Tested
Landing pages require a lot of improvements to get everything right. Every aspect of the landing page, the design, layout, content, and CTAs, impacts how visitors will respond to a landing page. It's impossible to point out which feature of a landing page is responsible for the results, but A/B testing help.
Landing pages can easily be A/B tested, allowing you to compare two versions of the same page and make necessary changes. A/B testing your landing page will enable you to gauge which version of a feature affects your conversions.
7. They Support Your Business Goals
Whatever your business goals are, well-designing landing pages can help you achieve them. They're great for any marketing campaign, from increasing sales and growing a customer base to getting the word out about a new product.
Landing pages can help you effectively communicate the value you bring to prospective clients while also creating brand awareness.
8. They Increase Your Search Traffic
Landing pages optimized for search engines with targeted keywords and utilizing SEO best practices will drive more organic traffic to your site.
However, don't get too comfortable when satisfied with your page content. It's essential to regularly assess your page's performance, identify potential performance gaps, and update your landing page content accordingly.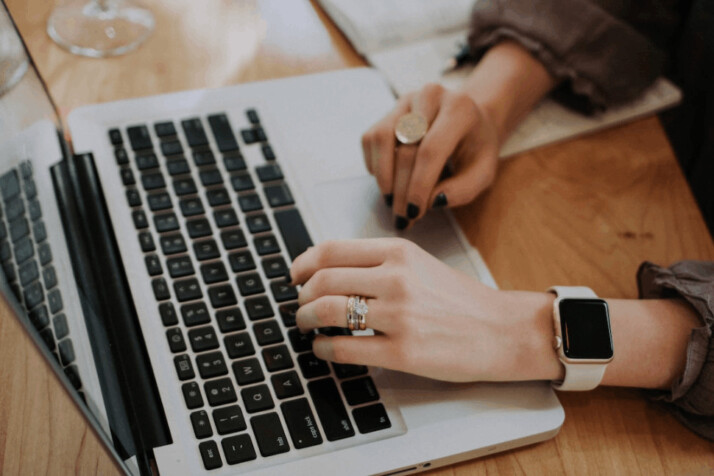 Wrapping Up
A landing page is a standalone web page designed for marketing or advertising campaigns. Potential customers typically "land" on such pages when they click through a social media ad, email, or other digital location.
Landing pages are effective marketing and lead generation tools. If you're wondering whether to set up one for your business, the landing page advantages highlighted above are why you should.
Explore All
Squeeze Landing Page Hero Text Articles