A huge chunk of online traffic today is mobile. And this presents a unique opportunity for you as a business. Mobile landing pages are the best way to show potential customers what you're all about, even if they're on their phones! Don't know where to start in making a mobile optimized squeeze page? We've got your back with some key tips you can use.
Your squeeze page needs to be optimized for mobile devices to attract more targeted, cost-effective traffic. Keep on reading if you want to learn how to do just that.
What Is a Squeeze Page?
A squeeze page is basically a type of landing page that's designed to "squeeze" email addresses from page visitors, hence its name. This information is then used by businesses later on, to convert page visitors into customers.
Squeeze pages are especially popular when someone is looking to promote a new product. Marketers can use incentives or giveaways to get people to fill out their contact information on the page. These incentives can be in the form of coupon codes, newsletters, discounts, or other such efforts.
Is a Squeeze Page Really Necessary?
Squeeze pages are essential to further your marketing efforts. They allow you to capture your visitor's email addresses so that you push them down your sales funnel. It's one of the most effective ways to build your lead list. You can also build a stronger customer relationship with them through thoughtful email marketing strategies.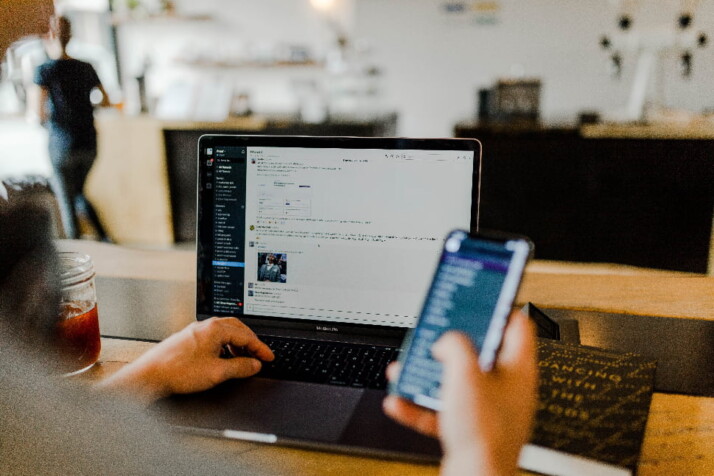 Squeeze Pages Vs. Landing Pages: What's the Difference?
A landing page is a website that focuses on one specific advertising campaign. Its goal is to get visitors to perform a particular action. This could be to purchase a product, sign up for a newsletter, or take a survey. There are eight main types of landing pages, and squeeze pages are one of them.
To add to your understanding of landing pages, here's a quick summary of the different landing page types and their respective goals.
Splash landing pages: For announcements and let visitors select how to view a website.
Squeeze landing pages: To gather email addresses.
Lead capture landing pages: To collect vital information about potential customers.
Sales landing pages: Provides comprehensive information about a product to convince visitors to purchase.
Thank you, landing pages: To nurture the lead by showing appreciation
Unsubscribe landing pages: Tries to turn people who want to unsubscribe back into customers
Referral landing pages: Encourages visitors to sign up for a referral program
404 landing pages: Informs the visitor that the page is no longer available or, in other cases, doesn't exist.
Squeeze pages are a specific type of landing page. It aims to achieve a particular goal which is to collect email addresses. A squeeze page often uses a lot of copy and imagery to get visitors to help achieve its goal.
Why Is Mobile Optimization Important?
Mobile web traffic has recently been outpacing traditional desktop traffic, but mobile conversions still lag behind desktop traffic. And this is mainly due to digital marketers lacking the ability to create and optimize their landing page content so that it's mobile-friendly. You mustn't fall into this same trap.
Only half of all landing pages are optimized for mobile phones and tablets. And by not catering to this huge number of mobile users, marketing teams lose half of their potential conversions.
The importance of mobile optimization can't be overstated. You need it to get more leads that you can convert to sales. And you'll only be able to get more leads if your squeeze page is more mobile-friendly.
Key Tips for Making a Mobile Optimized Squeeze Page
Speed up Your Load Time
You need to be mindful of the loading time of your squeeze page. If it loads way too long, people will leave. And we don't want that.
Compared to computers, phones have slower and less powerful processors. Ensure you don't bombard your page with too many animations or graphics, as this can bog down its load time. Try going simpler with your visuals instead.
Aside from this, here are other ways to speed up your page load time.
Use well-coded solutions
Optimize your images or reduce their size using tools
Don't overload your website with content
Use Single Columns
A single-column design is a swipe-friendly, clutter-free page design format that can significantly improve user experience on mobile phones. You can still use multiple columns for presenting price tables or highlighting features. But you must ensure these are placed in the correct order on a mobile page.
Display a Big Call-to-Action Button
Not only is a big call-to-action button more visible, but they're also easier to click on using your fingers. You don't want to frustrate your mobile visitors with a CTA button that's too small. This can increase your bounce rate.
Sticky Headers
A sticky header is when the top part of your page is always visible as you scroll. This way, your call to action won't be out of your page visitor's sight. For mobile browsers, this is critical since returning to the location of a call-to-action button can be challenging.
Not All Screen Sizes Are the Same.
Just because visitors use their mobile phones to access your page doesn't mean they'll have similar viewing experiences. You want your page design to be suitable for all mobile phones, despite their different screen sizes. Try to test your design on different sample screens to optimize it.
Don't Use Overly Long Forms.
Filling up forms using your phone is much more challenging than using a computer. It's also harder to move between fields. So it's best not to create forms that are too long or have too many fields that require scrolling on a small screen. If you really need to collect more data, you can make use of an auto-fill-in form.
Use Bullet Points Instead of Long Sentences
You may want to consider using bullet points in case you want to present a list of features or benefits. Not only do they save precious space on your page, but they're also much easier to skim.
Insert a Click-to-Scroll Option
Scrolling on your phone is fairly easy and convenient. But when scrolling through a long page copy, it can be time-consuming to get to the information you need.
You can make it easier for your visitors by inserting a click-to-scroll button on the side of your page. This can be in the form of a simple arrow button. It will also serve as a visual cue that there's still more content on the page.
Helpful Mobile Optimization Tools You Should Use
Mobile Landing Page Creators
There are several landing page creator platforms to help you create successful landing pages for both mobile devices and desktop devices.
These services usually provide templates and hosting, but they can also integrate with email services and offer additional features.
Examples of these services include:
Leadpages
Unbounce
Wishpond
Image Resizing Tools
Another way to make a mobile optimized squeeze page is by reducing the size of your images. Here are some tools to help you do that.
Plugins for photoshop
Website and API services
Plugins for WordPress
Squeeze Page Text Generators
Page design is essential, but so is the content you display on your page. For this, you can look to online text generators and copywriters to help ensure you always have top-notch and SEO-friendly content.
The INK Page Hero Text Generator is a great tool worth checking out. It's powered by AI technology and sophisticated algorithms to always give you optimal results. Not only that, but it comes with other useful copywriting features like a grammar and spelling checker.
To Wrap Up
Your squeeze page's main objective is to build a lead list and then enroll them in your email marketing strategies. It needs to be appealing and user-friendly to your visitors. And to cater to the huge number of mobile users, it also needs to be mobile optimized. Follow the tips in this article, and you'll be well on your way to making a mobile optimized squeeze page. Good luck!
Explore All
Squeeze Landing Page Hero Text Articles