The goal of any digital advertising or marketing strategy should be to increase website traffic and turn that traffic into leads.
Creating a sales or squeeze page after you have designed an ad that people will click on will boost your success rate.
We'll explain what sales and squeeze pages are, how they vary, and why you need one or the other for your advertising strategy.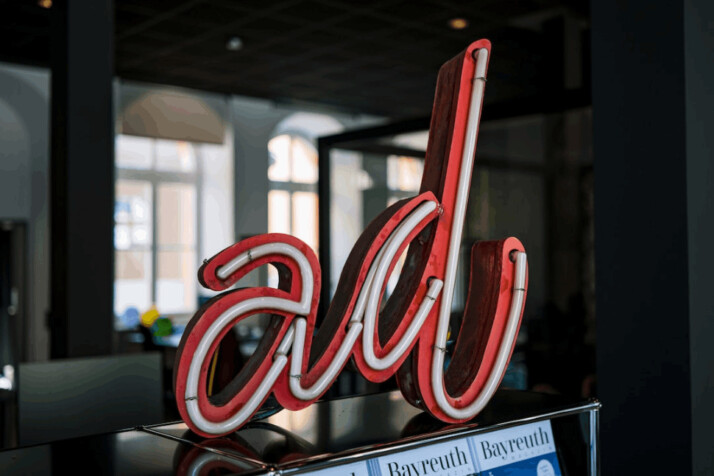 What Exactly is a Sales Page?
A sales page is an online page designed to increase conversion rates as part of an overarching digital marketing strategy. It is meant to capture the immediate attention of someone on a website and have them sign up for an offer or subscribe.
In contrast to general websites, sales pages are created with a singular purpose in mind and typically feature a prominent CTA.
In a call to action (CTA), the reader is asked to perform some action, such as:
Make a purchase
Join a mailing list
Download an app
Create an account
Share information
Benefits of a Sales Page
Sales pages feature unique headlines to entice potential customers and make a sale. Here are our top benefits of a sales page.
Digital marketers benefit from sales pages because they are an efficient and simple tool for increasing conversions.
A sales page is a means to enlighten visitors about a product or service and encourage them to take action.
You can use data collected on a sales page to see which of your advertising strategies are producing results.
A well-designed sales page increases the likelihood that visitors will take the action you desire. It could be providing you with contact information or making a purchase.
What Exactly is a Squeeze Page?
A squeeze page is a webpage with minimal content primarily used to encourage viewers to subscribe to something. We use a squeeze page when someone has something to sell or promote.
The goal of a squeeze page is to generate leads for your company, such as viral email lists, a charge card application, etc.
Squeeze pages exist to collect email addresses from visitors so that you can add them to your mailing list.
Squeeze pages are a special kind of sales page created for the sole purpose of generating leads for a company. We can include squeeze pages into an email marketing effort to send highly personalized communications to prospective clients.
Offering something of value in exchange for an email address is a common tactic used by digital marketers. Because gathering email addresses is the only goal of a squeeze page, we construct it with as few links as possible.
Components of a Squeeze Page
Sales pages often feature multiple components, such as brand logos, testimonials, etc. A squeeze page focuses on just four elements which are:
The Hook (a.k.a. Headline)
The deal (Written explanation of what the visitor will receive if they complete the form)
A sign-up sheet (for obtaining the email address of the site's visitors)A
Call-to-Action (to encourage them to accept the offer and provide their email address)
Though it's not required, squeeze pages might benefit from adding visual elements like images and videos.
Difference Between Squeeze Page vs Sales Page
In contrast to the more general use of sales pages, squeeze pages collect contact information from site visitors.
To increase conversion rates, sales pages frequently include product or company information. On the other hand, a squeeze page's design is brief with emphasis on CTA.
Squeeze pages might be pop-up windows that appear on other pages of your site, whereas sales pages are always their unique web pages.
Guidelines for Creating a Squeeze Page or Sales Page
The sales or squeeze page should be carefully designed to convert a visitor into a lead. Here are five guidelines to consider when creating a squeeze or sales page.
1. Create exciting content
Make sure you write to compel readers to take the desired action. Squeeze page language should be clear and straightforward, outlining the offer and how the visitor would benefit from taking advantage of it.
Although a sales page might give potential customers additional information about a product or service, persuasive writing is still required.
Everything on the website should work together to increase the likelihood that visitors will take the desired action.
2. Keep the most important details at the top
Important details should always be presented before the user scrolls down the page. This is essential whether you're developing a squeeze page or another sales page. This means that readers shouldn't have to scroll past the primary content before getting to the rest of the page.
3. Check Page Format
The sales page or squeeze page should have an appealing layout. Use an easily-to-read, web-safe font and a color palette that always pleases the eye. Make sure the picture or video is of good quality if you plan on including it.
4. Avoid Distractions
Links to other parts of your website or social media profiles shouldn't be included on a sales or squeeze page. This is because they distract from the intended action. A visitor's attention could easily be diverted from the activity you want them to take by inputting links.
5. Use endorsements
Reviews and testimonials are a great addition to a sales page because there is more room for text than on a squeeze page. Customers are more inclined to take the desired step after seeing how others have benefited from using your product.
Final Thoughts
Now that you know the difference between a sales page and a squeeze, you are probably wondering which to use. If your audience is in its infancy, you should create a sales page. If your audience is millennials, you should create a squeeze page.
Explore All
Squeeze Landing Page Hero Text Articles