Church welcome message is a powerful tool that let visitors feel welcomed, comfortable and aware that the church recognizes their presence. This kind of messages reduce the anxiety newcomers or visitors might face when visiting a new church community.
Welcome messages are a great way to help your church visitors feel relaxed and welcome. Your message should be clear, concise and encouraging. They can be used in bulletins, welcome packets or in speeches on the pulpit.
Why Welcome Church Visitors?
Church visitors want to feel welcomed and valued. Delivering a clear, concise, compelling church welcome message ensures that visitors will feel this way. These messages are meant to create a warm environment for new-comers in the best possible way.
If a church visitor feels highly valued, they are likely to return again. On the other hand, giving off a cold-shoulder vibe will make visitors uncomfortable and pass off the impression that they are not welcomed.
Tips for Crafting a Unique Church Welcome Messages
Here are a few tips for crafting the perfect Church welcome messages.
1. Make It Catchy
Your church welcome message needs to be catchy. Try and come up with a compelling message that will create a lasting impression.
2. Address Individuals Not Group
Your welcome message should be tailored in such a way that it speaks specifically to each individual rather than a group. This way, the visitors will connect instantly with it and will want to return again.
3. Have a Clear Call to Action
Invite your church visitors to attend other special church programs and to stay connected on your social media platforms.
Church Welcome Messages Examples
Church welcome messages creates a connection with visitors and also appreciates them for taking out time to worship with you. Here are some examples of these messages that can inspire you to craft a well-worded message for your church visitors.
Welcome to [CHURCH NAME]. We're delighted that you have chosen this place of worship to honor the Lord's name with us.
We thank all first timers for worshiping with us, and we warmly welcome you into [CHURCH NAME] as our brothers and our sisters.
Good day. We're glad to have you gathered here today. Thank you for coming to our church to take part in the celebration of our Sunday mass.
We welcome each one of you to this special place, and we want you to feel the love of Jesus as we worship together.
We appreciate you for taking time out to come worship and give praise to the Lord. Your sacrifices have allowed you to be fruitful and abundant.
We would like to extend a warm welcome to all first-timers. The Lord brought you here as a stranger but now, you've become a family.
Welcome to Church! Thank you for taking time out of your Sabbath to worship with me in the house of our Lord.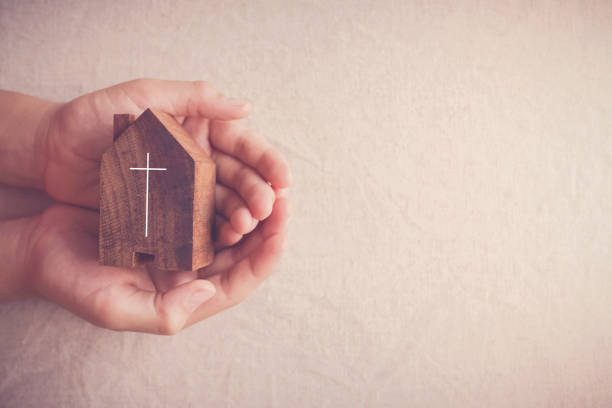 To Wrap Up
A welcome message is a great opportunity for the church to appreciate guests for worshiping with them and invite them to attend other programs. Your message should be concise and to the point. It should convey your church's warmth and love in such a way that will make people want to visit again.
Explore All
Welcome Email Generator Articles