When making a first impression, you never get a second chance. You must leave a favorable first impression to establish a strong relationship with your prospects. It propels them further down the funnel and quickens the process.
A well-written, brief welcome message demonstrates concern. Studies reveal that the most effective welcome statement improves customer engagement by 33%. Thus, attracting clients' attention through a welcome message is a fantastic method for your brand.
Let's briefly explain why a customer welcome message matters, its benefits, and what it entails.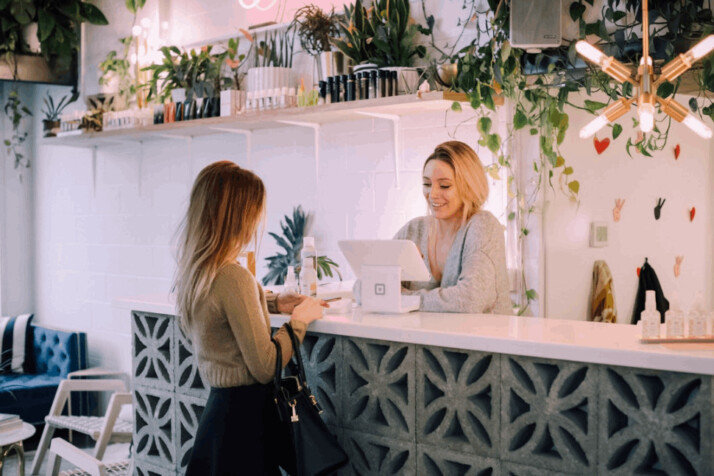 What Is a Customer Welcome Message?
A welcome customer message is a written or recorded message welcoming a new customer to a business, community, or other organization. The message is usually displayed in public places, such as on the storefront window or a welcome sign.
A welcome customer message indicates the quality and dependability of your business. Your message should make customers feel valued and encourage them to visit your business.
Writing a custom welcome message is easy, as long as you understand the basics. When making a first impression, you never get a second chance. You must leave a favorable first impression to establish a strong relationship with your prospects. It propels them further down the funnel and quickens the process.
Objectives of Customer Welcome Message
A welcome message is a sort of communication that brands and businesses use to achieve certain objectives. The aim may be:
Onboarding your website or application's visitors.
Providing direction for the procedure.
Telling your customers about a new product launch, how to communicate with you, etc.
It is essential to send welcome messages to new clients so that they feel delighted and welcomed to your brand. A welcome message forces people to choose between leaving or learning more about you.
Advantages of a Customer Welcome Message
Selecting the right words is essential! Sending a well-written welcome message can mark the beginning of a successful new trip.
The most important advantage of sending a pleasant welcome message is gaining a competitive advantage. It distinguishes you and gives your customers a compelling reason to choose you above the competition. Greeting your customers to make a positive first impression pays off in the long run.
Additionally, it offers the following numerous advantages:
1. Enhanced Open Rate
Welcome emails are 86 percent more likely to have a higher open rate and engagement than any other marketing communication. They are intended to provide a concise and clear introduction to the brand and reassure customers/employees that they have made the right decision.
2. Demonstrates Professionalism
After a subscription is validated, 47.7 percent of brands do not bother to send a welcome email. Thus, if you do so, you will gain an edge. Welcome letters are an excellent way to introduce your customers/employees to your company's culture and switch on the lame light.
3. Boost Engagement
Welcome emails receive 4 to 5 times more hits than conventional email marketing. The average opening rate for these emails is as high as fifty percent, making them significantly more effective.
4. Guarantees Effective Onboarding
Short welcome messages for clients are critical for delivering all pertinent information and motivating them to take action. It ensures that they have been successfully onboarded. Welcome greetings are an excellent approach to enhancing the client experience.
5. Bring Them to the Next Level
Welcome messages can take the shape of a concise how-to guide that walks users through the process of utilizing a product or service. You can include CTAs to inform them of the next steps required to advance the matter.
A word of welcome can be transmitted in numerous ways. You can set them up on WhatsApp business, live chat, and sending greeting emails also delivers excellent results.
Examples of a Customer Welcome Message
1. Subject: Thank You for Joining Us! [Brand Name]
THANK YOU
We have added you to our mailing list. You will be among the first people to get all of our special offers, updates, and announcements. We will do our best not to bore you with marketing emails!
As an added bonus, click on the button below or use code [CODE] to get a [%] discount off your next purchase.
2. Subject: Welcome to the [company Name] Family!
Hi, [name]
We're elated to have you onboard of our community. We will continue sending emails (unless you decide to unsubscribe!) to keep you updated on all the latest and greatest news.
You can also join our communities on other platforms! We have plenty of social media accounts that you can find here:
[Social media profiles]
See you soon!
Conclusion
A welcome email might be the most profitable email in a marketing campaign. It has an 86 percent greater open rate than standard emails and can be an excellent opportunity to make a fantastic first impression.
The appropriate language can have a substantial impact on your customers. New leads will likely engage within the first 48 hours after subscribing. Make sure to maximize the opportunity!
Explore All
Welcome Email Generator Articles