One of the most amazing feelings people feel is the sense of togetherness that comes from working in a team. However, circumstances can cause team members to stay off work for a while. When such team members return to work, it is best to welcome them with a welcome back message.
A worker can write a welcome back message to a co-worker. It could also be written by the management to a worker. It doesn't matter who writes it; the most important thing is that it shows that the returning worker is cherished and appreciated.
eWe'll share with you some of the best examples of welcome back messages in this article. But first, let's share a few tips for creating a welcome back message.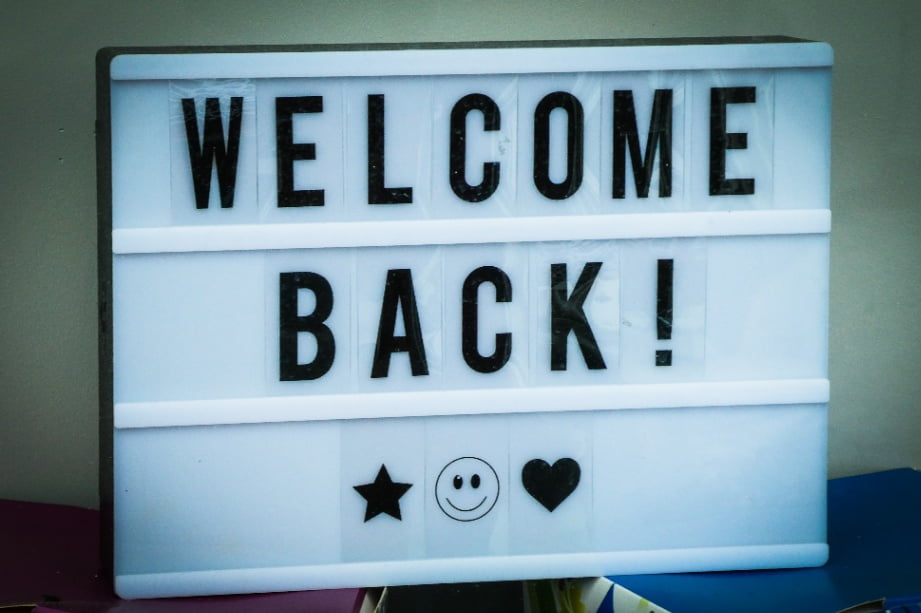 Tips for Creating a Welcome Back Message
The person who welcomes the teammate back typically has a large role in their comeback. For those interested in making a welcome back or sentiment-filled message, there are some things to keep in mind.
1. Make It Specific
Many simply copy a message template and present it as a welcome back message. That isn't the right way to do it. Your message should show that you understand the reason for their absence. This simple tip makes the message feel more personal.
2. Tell Them Some Things That Happened in Their Absence
An absent worker might feel left behind. However, a short story about something that happened in their absence makes them feel connected to the workplace again.
3. Keep Things Positive
When a team member has been absent for a while, it can be difficult to make them feel welcomed back. This is where being positive comes into play. Abandon the "Dear Sir," "Dear Ma" routine for welcome back messages. Take a more laid-back approach.
4. Write It by Hand
A welcome e-mail feels like just another message in the inbox. However, writing the message by hand makes the returning teammate feel special. They appreciate the thought and feel welcomed.
Examples of Welcome Back Messages
"Ever since you took a leave, we've been counting the days until you would come back. The office really missed your magic touch. Welcome back, pal!"
"It's important to take a break from work and clear one's head. I'm sure you had a good time. I hope you can return to work with brand-new excitement and zeal. Welcome, Sam!"
"I am sure you didn't miss carrying files and writing work reports, but I missed you terribly. Let's get started on our jobs together, just like we used to. I missed you, my friend."
Conclusion
A welcome back message is a perfect way to formally welcome back the team members in your workplace. This is not as pared down as a "hello," but it is more complex and filled with more details and warmth. This message is more personal. 
Frequently asked questions
How do you announce an employee is returning?
My apologies to you for this notice, however int he extreme, thanks for doing so. Despite all the remote work we have been doing over the past few months, [Company name] has begun the process of reopening our buildings and returning employees to our workplace.
How do you welcome back a team member?
Your return is so great, we missed you.".
"Great to have you back in the office!".
We hope you enjoyed your visit, and we're glad to have you back!".
"Welcome home!
"Good to see you back at work!".
When your office is empty, it's just not the same.
How do you write a welcome back message?
We're so glad to have you back at the Sunshine House! Residents have been eagerly anticipating your return, as we've missed you. Your absence was a great worry for us, and I speak for everyone here with my thanks for your quick recovery.
What is the best welcome message?
I hope you had a good day!
We look forward to working with you.
We hope you find what you are looking for and that you enjoy your stay.
Hello!
We appreciate you visiting us.
Welcome!
Let's welcome you to our website!
Your interest is greatly appreciated!
What to say to someone returning to work?
I wish you well for your return to your passions.
No matter how you work, you won't be able to do it. We'll feel better when you feel better.
That's so terribly disappointing news.
Hope you find strength every day. Let us keep you in our thoughts.
What are different ways to say your welcome?
Not at all
No worries
It was nothing
You got it
My pleasure
I am happy to help.
Not a problem
Don't mention it
What is the meaning of warm welcome?
As a result, we received a warm reception or greeting when finally arriving.
How do you welcome an ex employee?
Let me send you a mail telling everyone that we did have a new member, his experiences, hobbies, etc., what he has done before in this organization.
Give him an induction once again if the company policies are changing. Explain the Do's and Don'ts.
How do you say welcome back to your boss?
We are looking forward to developing our professional relationships. Congratulations and to our members and supervisors, we would like to extend a warm welcome to you. I am confident that with your experience and dedication, we will accomplish great things together.
How do you say welcome back to a coworker?
You are showing an indomitable spirit and commitment to work and office as you return to work in this situation. You are an incredible asset to my team. I hope to continue the excellent work you have done.