Are you wondering how to respond to a counteroffer? Whether you are an experienced negotiator or new to the game, navigating a counteroffer can be stressful and overwhelming. This free guide will provide insights into negotiating tactics and tips on responding promptly, effectively, and professionally.

Through this guide, you'll understand the process of assessing a counteroffer, strategizing your response, and articulating your value proposition. With these tips, you'll increase your chances of getting a good deal.
How to Respond to a Counteroffer
Counteroffers can be intimidating to navigate, especially if you are new to the negotiation process. Don't rush. Take a step back and read the tips we have for you.

The counteroffer can end in only three ways. You may accept the offer, reject it, or renegotiate. Irrespective of the specific response, there are certain crucial things to do.
Don't Let Your Emotions Get the Better of You
First, don't let your emotions get the better of you. You may feel frustrated or even insulted by the employer's response. But getting angry or responding emotionally will only hurt your chances of achieving an agreement. Instead, remain calm and try to negotiate without any animosity.
Assess the Offer Objectively
Second, take time to assess the counteroffer objectively. Consider whether it meets your needs or not and if it does not, what other concessions you could request from the employer.

Don't forget to consider non-monetary benefits such as flexible hours or more vacation days, which can sometimes be just as valuable as money.
Explain Your Initial Offer
If you believe the initial offer was fair, be prepared to negotiate. Be ready to explain why you think the initial proposal was fair and reasonable. Ensure your argument is logical and professional; bringing up personal matters will not help your cause.
Do Not Agree Too Quickly
Never agree to a counteroffer too quickly. It might be tempting to say yes right away. But this doesn't give you enough time to think through the implications of the offer or make any further requests.

Give yourself at least 24 hours to respond with a thoughtful response so you don't miss out on any potential benefits.
Propose a Middle Ground
You can propose a middle ground if the counteroffer you received isn't too far from your minimum ask. Find a way to create an offer that allows both parties to shift grounds and meet at the middle point.

Articulate what changes need to be made for you to accept the counteroffer. This means you're renegotiating and not outrightly rejecting the offer.
Remain Polite in Your Response
Finally, whatever happens, always remain courteous throughout the process. Regardless of whether or not you accept the offer, thanking the employer for their consideration goes a long way towards establishing good working relationships.

Responding thoughtfully and professionally to a counteroffer shows that you are serious about progressing and negotiating a successful deal.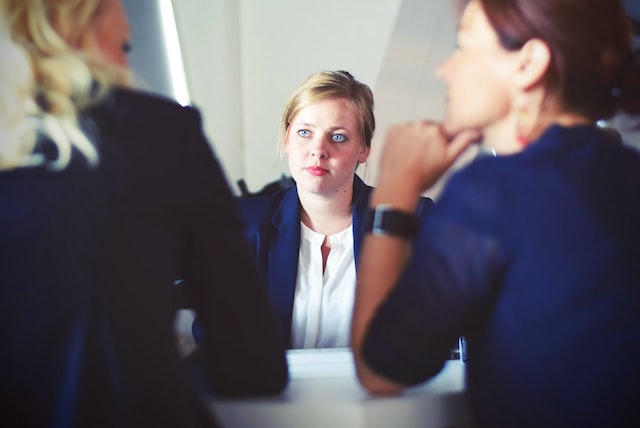 Examples of Counteroffer Responses
Below are some examples of well-written responses to counteroffers.
Sample 1
Dear [Recipient],

I am writing to negotiate a counteroffer regarding my previous proposal. Having spent several years in this industry, I have gained valuable experience that is a bonus to my employers. My plan is constructed upon the foundations of equitable reciprocation and mutual benefit, thus, rendering it worthwhile for both parties.

I understand that certain components of the offer may appear overly ambitious or daunting. However, I can guarantee it will pay dividends if we adhere to its intricate specifics. Furthermore, if you feel further clarification would help in any areas, you can contact me to constructively discuss viable alternatives.

I believe entering into negotiations with an open mind and our shared understanding of this field will yield mutual benefits.

Yours sincerely,

[Sender]
Sample 2
Dear [Name],

I am writing to accept your generous counteroffer. After carefully considering and evaluating the new terms, I am delighted to confirm that they meet my requirements satisfactorily. As someone with considerable experience in this field, I believe that these modifications are reasonable and beneficial for all parties involved.

I can assure you that I will uphold the revised obligations with enthusiasm and diligence, making sure that all deadlines are met efficiently. Furthermore, I would be more than willing to provide additional support should it become necessary at any point during our collaboration.

Once again, thank you for considering my individual needs as part of this contract. Your understanding and flexibility have been highly appreciated.

I look forward to working together and continuing our mutually productive relationship.

Yours sincerely,

[Name]
Final Thoughts
When negotiating a job offer, it is inevitable that there will be times when the employer makes a counteroffer.

In these situations, it's important to understand how to respond to the counteroffer in order to ensure the best possible outcome for both parties. This article explains some tips on how to respond to a counteroffer professionally and effectively.
Explore All
Write Negotiation Letter Articles