Tired of getting low-balled by insurance companies? If you're looking to get the most out of your insurance settlement, then an insurance negotiation letter is just what you need.

An effective insurance negotiation letter can be powerful for negotiating and securing fair compensation from the insurance company. But it's important to understand the ins and outs of this process before sending off any counteroffers.

This article provides tips on how to write an insurance negotiation letter with a sample counter offer letter for an insurance settlement.
What Is an Insurance Negotiation Letter?
An insurance negotiation letter is a written communication used by an insured party to discuss the terms of their coverage with an insurer. It includes proposing a lower premium or requesting changes in coverage.

It can also seek compensation for damages not initially covered by the policy. The letter should be crafted carefully and thoughtfully, employing persuasive language and making cogent arguments to advocate for the desired outcome.
How to Write an Insurance Settlement Letter?
Below are some key steps to keep in mind while writing an insurance settlement letter:
Compile All Relevant Costs and Documentation
Gather all the information related to your injury and expenses, such as receipts, bills, and documents. These should be organized in an orderly fashion and easy to reference when needed.
Articulate the Facts of Your Claim
Make sure to include all facts about your accident. Include details about who was at fault, what happened, how it affected you physically and emotionally, and any evidence that might support your case.
Enunciate Your Perspective on the Situation
Give a brief overview of your story from your perspective. This should provide insight into why this incident has significantly affected you and why you deserve to receive a fair settlement.
Outline Your Steps to Recovery
Include details about the medical treatments or therapies you received, how long they took, and the associated costs. Also, mention any ongoing needs you have due to the accident and how the aftermath has impacted your life.
Recognize and Stress Your Pain and Distress
Monetary compensation cannot undo what has been done. But it is important to acknowledge the physical and emotional pain resulting from the incident. Include details about how the experience has adversely altered your life and why you seek financial reparation.
Request a Fair Settlement Amount
When requesting compensation, be sure to explain why the requested amount is reasonable based on all the information provided.
Review Your Letter for Accuracy
Before sending off your insurance settlement letter, you must review it thoroughly for accuracy and clarity.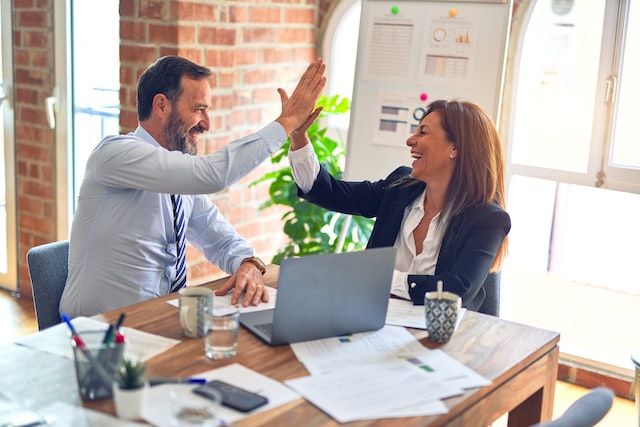 Sample Counter Offer Letter for Insurance Settlement
Dear [Insurance Company] Representative,

I am writing this letter to counter your offer of a settlement. This is regarding the damages I incurred in an accident caused by one of your policyholders. Although I understand you are making an effort to provide compensation for my losses, I must respectfully disagree with the amount proposed as inadequate.

I have personally experienced the consequences of this incident and am painfully aware of how serious they have been. My car was totaled; my medical bills mounted into the thousands; my lost wages were both substantial and damaging to my financial standing. Accordingly, your offer does not accurately reflect the gravity of the situation.

For these reasons, I urge you to reconsider your original proposal and make a more equitable arrangement. As proof of my case, please consider a few concrete examples. The repair costs on my vehicle alone exceed $10,000. – double what your offer covers. Moreover, I have had to miss two weeks' worth of work due to injury, resulting in significant income loss. These figures simply cannot be ignored.

I implore you to act swiftly on behalf of all involved parties and resolve this matter through a mutually agreeable settlement. Your understanding is greatly appreciated.

Sincerely,

[Your Name]
Final Words
A well-crafted negotiation letter can help you get the just insurance settlement you deserve. Incorporate all related expenses, relevant facts of your case, and list steps to recovery, emphasize your suffering, and ask for a reasonable amount.

Before submitting it to the insurer, make sure you double-check your content for accuracy. This method puts you in a prime spot to obtain fair compensation.
Explore All
Write Negotiation Letter Articles