Many job seekers experience anxiety when faced with the prospect of asking for more money. Asking for a higher salary can be intimidating, and it's fair to wonder if you can negotiate salary over phone or email.

Today, many firms need applicants to submit applications, take exams, and engage in video interviews before they can talk with hiring managers. Fortunately, countless professionals have successfully achieved better pay packages through negotiations over disconnected communication channels!

In this post, we'll provide strategies and tips for effective salary negotiation via telephone or email.
Why Should You Negotiate Your Salary?
Negotiating a higher salary is essential, regardless of industry or job title. It is an excellent method for improving your take-home pay and ensures that you are reimbursed fairly for your labor.

After all, if you don't ask for more money, employers will likely keep your salary at the same rate or even lower it. With this in mind, let's dive into some practical tips for negotiating a higher salary over the phone or through email.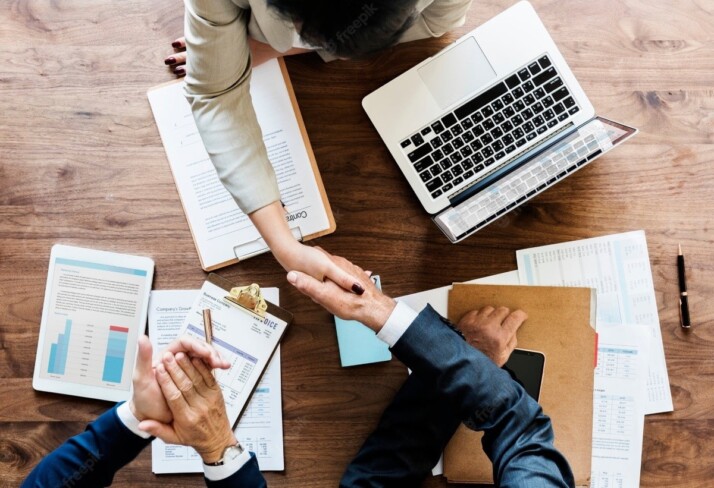 Preparing for Phone Negotiations
When preparing for your phone negotiation, ensure you have your detailed job description and a list of your previous salaries.

Creating an elevator pitch that summarizes your qualifications and experience in a few sentences is also important. This will help you to explain why you deserve a higher salary quickly.

When participating in phone negotiations, it is essential to keep the conversation focused on facts and figures rather than emotions.

While it can be challenging to remain calm and collected, try to maintain a professional demeanor and focus on the facts. If you're feeling nervous, take the time to practice your phone negotiation skills beforehand.
Email Negotiations
When negotiating your salary through email, include all the relevant information, such as your salary history and the job description. Additionally, provide a compelling case for why you deserve a higher salary. Employers are more likely to respond positively if they see that you're making a reasoned argument based on evidence and facts.

Be sure to keep your emails polite yet firm, and thank the employer for their time and consideration. Also, be mindful of the tone of your emails. Refrain from coming across as too demanding or entitled, as this could lead to a negative response from the employer.
Salary Negotiation Tips
Regardless of your communication method, it is essential to remain confident and polite throughout the negotiation process. To determine a reasonable compensation, study comparable positions in your industry.

Make sure to avoid ultimatums and focus on constructive dialogue instead. Emphasize your value and explain how you are capable of making a positive impact on the company.

Negotiating a higher salary can be intimidating, but with the right strategy and preparation, it doesn't have to be an overwhelming experience. Whenever you bargain over the phone or by email, remember that you can ask for more as long as you remain professional.

With these tips in mind, you should be well-equipped to confidently negotiate your salary and get the most out of your job.
Negotiate Salary Over Phone or Email: Which Is Better?
The answer to this question depends on the situation. Phone negotiations may be best if you need to discuss salary quickly, while email negotiations may be better for detailed discussions.

Overall, it comes down to personal preference and what works best for both parties. Some employers prefer phone conversations as they can provide more clarity, while others feel more comfortable using email.

Ultimately, it's essential to take the time to consider your options and figure out which form of communication is best suited for your needs.
Conclusion
You can negotiate salary over phone or email if you are prepared with all the necessary documents and information. Remember to practice self-confidence and remain polite throughout the process.

Ultimately, the best form of communication will depend on the situation and your preference. With these tips, you should be well-equipped to negotiate your salary successfully!
Explore All
Write Negotiation Letter Articles