When presenting a counteroffer during a pay negotiation, it is essential to research and grasp the market's worth. A well-crafted counteroffer letter will help you build a solid case to support your position. It also gives potential employers the assurance that they made the right decision in hiring you in the first place.

We explore why using our negotiation counter offer letter sample & guide can make all the difference in securing the deal of your dreams. Read on!
What is a Counteroffer?
A counteroffer is a response to an offer made by one party during negotiations. It's usually used when the original offer isn't satisfactory and needs to be adjusted for both parties to reach an agreement. A counteroffer typically includes changes to the terms of the initial offer, such as the length of the contract, increments, bonuses, etc.

When making a counteroffer, it's essential to consider both parties' interests. You want to ensure that your counteroffer meets the other party's needs and objectives. It's essential to take a thoughtful approach and be prepared to negotiate to reach an agreement.
What to Include in a Counteroffer Letter
When crafting a counteroffer letter, it's essential to be detailed and specific about what you want and why. Here are some of the critical elements that should go into your negotiation counteroffer letter sample:
Your Request
Clearly state the changes you would like to make to the original offer. This can include changes in salary, bonuses, benefits, or other terms.
Reasons for Request
Explain why the original offer isn't satisfactory and how your proposed changes will benefit both parties. This should include specific examples or facts that support your position.
Compromises You Are Willing to Make
Outline any concessions you are willing to make to reach an agreement. This could include accepting a lower salary or other terms that would still benefit both parties.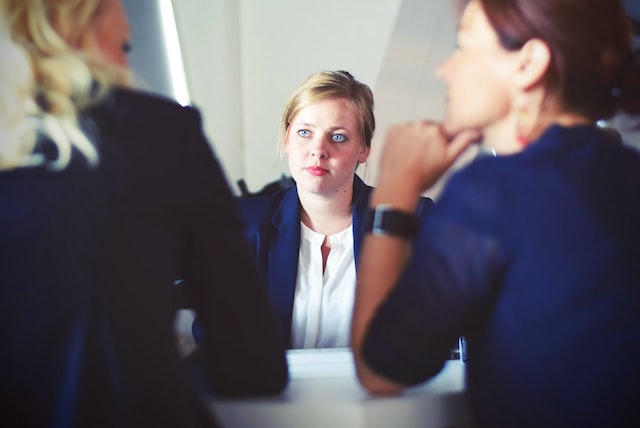 Tips for Crafting a Win-Win Counteroffer
When crafting a counteroffer, keep these tips in mind to ensure you create a win-win situation:
Be Clear and Concise
The best way to ensure your counteroffer is understood is to be clear and concise. Explain what you would like changed and why it better suits your interests. Be specific about the counteroffer's terms and ensure that the other party understands your reasoning.
Be Flexible
It's important to remember that negotiation is a process of give and take. Be open to making some concessions for both parties to benefit from the agreement. Consider alternative solutions and try to be creative in finding a solution that works for everyone involved.
Be Respectful
When negotiating, it's important to remain respectful and professional. This can help ensure that all parties feel comfortable and respected throughout the process. Additionally, respect can go a long way in creating an atmosphere of goodwill and cooperation.
Negotiation Counter Offer Letter Sample
To: ____

From: ____

Subject: Counter Offer Letter

Dear ______,

Thank you for your offer. I appreciate the opportunity to negotiate and am pleased to present my counteroffer. (Explain in detail what changes or concessions you are offering).

I believe that this counteroffer is fair and beneficial for both parties, as it meets my needs while still giving you what you want. (Explain any special conditions or requirements that may apply).

I look forward to hearing your response soon.

Sincerely, ____

I appreciate your consideration.

Sincerely, ____
Conclusion
With this negotiation counter offer letter sample above, you have everything you need to start crafting your counteroffer.

Negotiation can be a complicated process. Yet, with the appropriate approach and understanding, you can establish an atmosphere of cooperation that ensures both parties get a good bargain.

Writing a counteroffer letter is one way to help make sure negotiations are successful. With the tips in this article, you can craft an effective counteroffer letter to create a win-win situation.
Explore All
Write Negotiation Letter Articles