Are you looking for advice on how to write a persuasive negotiation letter that will get you that promotion? Well, you've come to the right place! We've laid out some excellent negotiation letter promotion writing tips that you can follow in this article.

Negotiating for a promotion can be challenging. You need to be convincing and professional at the same time. Try following these simple tips so you can make a stronger case for why you deserve to be promoted.
Why You Should Negotiate For a Promotion
Nobody likes getting stuck in a job position that's not fulfilling their professional and monetary needs. Professional growth is essential. And sometimes, you need to be proactive to achieve that growth.

By communicating with your employer clearly and directly, you can achieve better job security and position yourself as an invaluable asset. Negotiation will allow you to advocate for yourself, articulate your skillset, and showcase the value of your contributions to the company.
How to Write a Winning Negotiation Letter Promotion
Start with a greeting.
Like any letter, you want to open with a formal opening. To make it more personalized, you can include the name of the hiring manager or recruiter you are writing to.
Express gratitude.
Show appreciation for the opportunity to discuss the promotion. This shows respect for your employer and sets the stage for a successful negotiation.
Present your desired salary with reasoning.
Outline the reasons why you feel you deserve a raise or promotion. Provide evidence such as performance reviews, awards, accomplishments, and so on. You can also give a range for the salary you want to receive based on the following:
Market research: How much are other companies paying for similar roles? Back up your request with market data on average salaries for equivalent positions.
Experience beyond the job description: Do you possess skills beyond what the job listing requires? List those out here. Remember to include skills that are relevant to the job. A hiring manager for a marketing role may be impressed to hear that you have graphic design experience. But they probably won't care that you are also an experienced tennis player.
What your skills can do for the company: Can you back up your claims of experience with data? Maybe you helped your previous client grow their social following to over ten thousand followers and increased their revenue. Or maybe, as an engineer, you pioneered a process that improved the company's efficiency significantly.
This is an excellent opportunity to convince the employer that you are worth the additional salary you're asking for. Make it count.
Finish with final remarks.
End on a strong note by emphasizing how the promotion would positively benefit both parties. Let the hiring manager know that you look forward to hearing from them soon.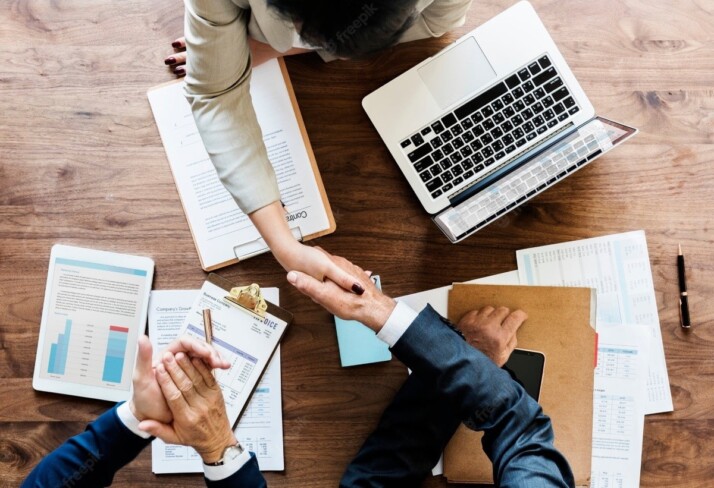 Key Negotiation Tactics to Get a Promotion
Do Your Research.
Before negotiating a promotion, it is essential to do your research. Research the company's promotion policies, such as what criteria must be met or what qualifications are necessary for advancement.

You also want to look into the salary and benefits of other positions at the same level within the organization. This will ensure you receive a competitive offer.
Know Your Worth.
Understanding your worth in the job market will help you negotiate confidently with your employer. Take some time to assess what skills and experience you bring to the table make you uniquely qualified for the position. This knowledge should inform any negotiation discussions you have with your manager.
Beyond More Money, What Do You Really Need?
Negotiating a promotion isn't just about money; think through what else would benefit you professionally and personally.

For example, could you use more flexibility regarding hours, remote working options, training opportunities, etc.? It is also helpful to consider which resources you need to succeed in the new role.
Ask for What You Want and Explain Why.
When asking for a promotion, specify what you want and why you deserve it. You need to clearly articulate your accomplishments and contributions to the team that justify the promotion. Show what value you can bring to the higher-level role that can help strengthen your case.
Be Firm, But Also Flexible.
While advocating for yourself is important during negotiations, remaining flexible and open to compromise is also essential. Listen carefully to your employer's perspective on salary, responsibilities, and timelines. Consider their feedback and suggestions objectively while remaining firm in pursuing your goals.
Continue Working Toward Your Goals.
Even after securing a promotion or failing to get one, continue striving toward higher goals. Continue working hard and proving yourself worthy. This will help you further succeed in the company.
When is the Best Time to Negotiate for a Promotion?
Finding the right timing to pitch your promotion is essential. You don't want to make it too early when you haven't proven your worth to the company yet. You also don't want to do it when the company is struggling or dealing with something important.

It's best to request a raise or promotion when you feel confident that your performance merits it. This could be after successful project completion or an impressive presentation.

Another great time to ask for a promotion is during the fourth quarter. This is when employers often review employee performance. It's the perfect time to speak with your boss about potential growth opportunities.
To Wrap Up
A negotiation letter will help you make your case for why you deserve more recognition or higher pay. It is one of the first steps you need to take to go up the professional ladder. And with these tactics, you can craft a compelling negotiation letter promotion to help you reach your professional goals.
Explore All
Write Negotiation Letter Articles