Negotiating for the salary you deserve can be challenging. But with the right negotiation tactics, it can be easier than you might think. To help you make a convincing statement, we've got a salary negotiation tactics example that you can refer to.

From leveraging your work experience to understanding your value, these crucial tactics will help you ace any salary negotiation. So read on and get ready to build up those bargaining muscles!
Why Negotiate for Your Salary
Many people often go for the first offer without even thinking twice if it's fair or fits the job responsibilities and qualifications. Although accepting the first offer may be a safe choice, it can lead to job dissatisfaction in the long run.

You must secure a job that pays you fairly and helps you achieve your career goals. Knowing your worth and being comfortable with asking for what you need can be highly empowering. Negotiation also allows you to access certain benefits or conditions that may not have been offered at first glance.

Don't leave money on the table; use your knowledge and confidence to ensure you get compensated fairly for your work.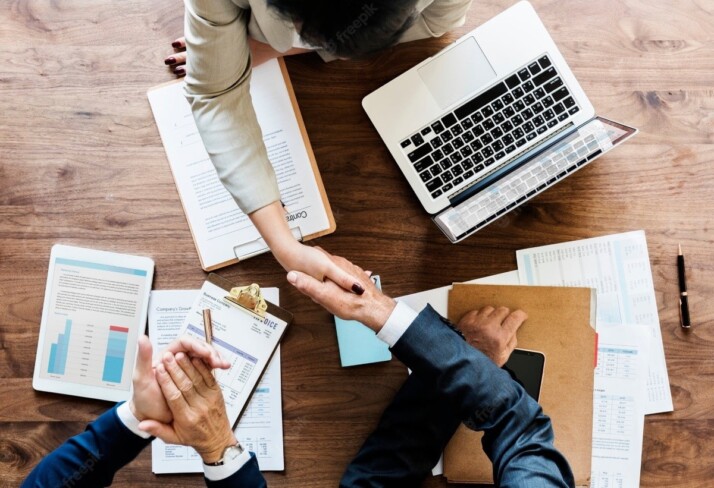 Key Salary Negotiation Tactics Example
Know Your Worth
The first key tactic for salary negotiation is to know your worth. Research the average salaries in your industry and use this knowledge to determine a reasonable asking price that is both competitive and fair.

It's important not to undersell yourself but also to be realistic when considering what kind of salary you can expect.
Don't Focus (Too Much) on Yourself
When negotiating your salary, don't make it all about yourself. Instead, focus on creating win-win situations where everyone involved comes out ahead. For example, you could propose changes that would benefit the company and increase your compensation package.
Factor in Perks & Benefits
Salary negotiation isn't just about money; it should also consider any non-monetary benefits or perks you deserve. This can include flexible work hours, insurance coverage, paid vacation time, and so on. Consider these when setting your desired salary range so you don't leave anything valuable off the table.
Back-Up Your Arguments
To get the best outcome from your salary negotiations, be prepared with facts and figures to support your arguments. Have data points to demonstrate why you believe your proposed salary is reasonable, given your experience and qualifications. Presenting logical evidence will help persuade employers to offer you the desired amount.
Leverage Your Situation
Leverage any unique situation you may find yourself in during the negotiation process. If you have other offers or opportunities, this can give you extra bargaining power and potentially lead to a more favorable outcome in your negotiations.

However, ensure that you only bring this up if necessary. There is no need to appear too desperate or overly confident in your position.
Practice Your Negotiation Skills!
Having your argument ready isn't enough. You also need to practice saying it out loud.

This may involve having a mock-negotiation session with someone you trust, such as a mentor or trusted advisor. Ask them for honest feedback on your performance. It's also essential to take the time to think through different scenarios that could arise during negotiations and how you will handle them.
Final Words
Good negotiators always know their worth and never settle for anything less than what they deserve.

Don't get caught up in accepting the first offer without assessing its true value. Instead, utilize this salary negotiation tactics example and your skills to persuade an employer to give you the salary you deserve!
Explore All
Write Negotiation Letter Articles