Salary negotiation can be daunting for many people, especially when putting your request in writing.

A well-written letter can help you communicate your value, experience, and skills to your employer and make a strong case for a higher salary. The sample of salary negotiation letter in this guide can help you craft a letter that will greatly influence the outcome of your negotiations.

This blog post will explore tips and strategies for writing a persuasive salary negotiation letter, including templates to help you get started. Whether negotiating a new job offer or asking for a raise, these tips will help you craft a compelling letter.
What is Salary Negotiation Letter?
A salary negotiation letter is a formal request to an employer in which an employee or job candidate proposes changes to their compensation package. This type of letter is usually sent after a job offer has been extended. But it can also be used to renegotiate salary during a performance review or at other points during employment.

The letter typically outlines the employee's reasons for requesting a salary increase, such as increased responsibilities or cost-of-living increases. It may propose a specific salary range or other forms of compensation.

The letter should be professional and include specific examples of the employee's contributions and achievements to support the request. Salary negotiation letters can be an effective way for employees to advocate for themselves and secure better compensation for their work.
How to Write a Salary Negotiation Letter
Here is a step-by-step guide on how to write a salary negotiation letter or email.
Maintain a professional tone
When drafting your email, address the recipient by their full name. This is typically the hiring manager or recruitment advisor with whom you have been in contact. If you seek a negotiation in your current role, this could be your current manager.
Craft a clear subject line
Ensure that your subject line is pertinent, but avoid mentioning "salary." For example, "Response to your sales manager position offer" conveys the email's purpose without directly mentioning salary. You can address the matter in the email's body.
Choose an appropriate greeting
Use a professional greeting that suits the situation. Depending on your previous interactions, this may be formal, such as "Dear Mr. Brown," or informal, like "Hi John." When emailing your current manager, the greeting will depend on your relationship. Use your best judgment to decide which salutation is most fitting.
Express gratitude for the offer
Demonstrate your appreciation for the offer in the opening paragraph. Thank the employer and express your enthusiasm for the opportunity. If you received a verbal offer, this is an excellent opportunity to reiterate the details for clarification.
Be specific about the salary
When responding to the salary offer, be clear about your expectations. It's a good idea to have a specific number or salary range in mind before initiating negotiations. Be upfront about your expectations so that both parties can determine if progress is possible.

If you prefer not to specify a number, state that the offered salary does not meet your expectations. If that is the case, inquire if there is room for further review.
Emphasize your experience and qualifications
This is your chance to demonstrate your value, so highlight your experience and qualifications. Identify five or six areas in which you excel in the role and write them down to aid in crafting specific examples. The more persuasive your case for a higher salary, the more reasonable your request may seem.
Include other negotiable items
Review the offer to identify any other areas open for negotiation. Outline these details in the email. For instance, consider if there are any benefits you can request.
End with positive language
Close the email by reiterating your sincere interest in the role. This way, the employer understands that trying to meet your request is worthwhile. Thank them again for the offer and confirm the next steps. Such as "I look forward to hearing from you via phone or email to discuss further." Include your full name in the sign-off for clarity and a professional appearance.
Simple Tips for Writing a Salary Negotiation Letter
When negotiating your salary in a letter, there are several tips to keep in mind:
Research
Before writing your letter, research the average salary for your position and experience level in your industry and location. This will give you a baseline to work with and help you make a compelling case for your requested salary.
Highlight Your Accomplishments
In your letter, focus on your achievements and how they have contributed to the company's success. This will demonstrate your value to the company and justify your request for a higher salary.
Be Specific
Instead of simply stating a desired salary, be specific about the amount you request and why you believe you deserve it. Use data and metrics to support your claims and make a strong case for your salary increase.
Be Professional
While you want to make a strong case for your salary increase, it's essential to remain professional and avoid making demands or threats. Express gratitude for the opportunity to work for the company and clarify that you are open to further discussion and negotiation.
End with a Positive Tone
End your letter positively by expressing your excitement about continuing to work for the company. And your commitment to contributing to its success. This will leave a good impression and demonstrate your enthusiasm for your role.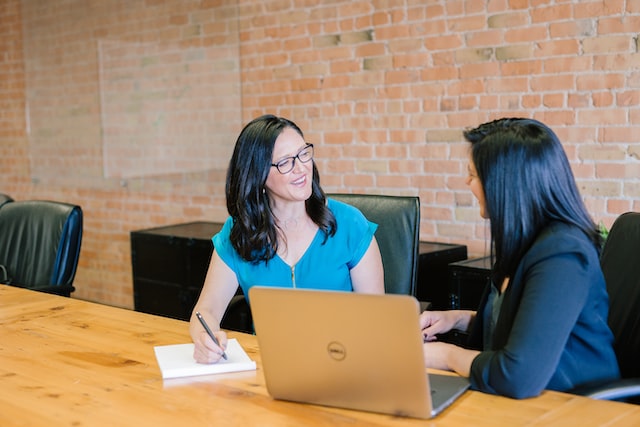 Sample of Salary Negotiation Letter
The sample of salary negotiation letter below will guide you on drafting the perfect salary negotiation letter.
Sample 1
Dear [Employer],

I would like to convey my sincere gratitude for the job offer you have extended me. I am delighted for this opportunity to be a part of the team. And am excited about the opportunity given to me to contribute to the company's success.

After reviewing the offer, I would like to discuss the salary component of the offer. I am quite confident that my skills and experience align well with the job requirements. And I am optimistic that I can be a valuable asset to the company. However, I was hoping to negotiate the salary to better align with my experience and expertise.

Based on my research of industry standards and experience, I believe a salary of [insert desired salary amount] would be more appropriate. This amount would reflect my skills and experience while considering the current market conditions.

I appreciate the time and effort the company has invested in my application, and I am confident we can reach a mutually beneficial agreement. I appreciate your consideration and look forward to discussing this further with you.

Sincerely,

[Your Name]
Sample 2: Using average salary data as a guide
Dear [Hiring Manager],

I am excited about the opportunity to be a part of your team at [Company Name]. After careful consideration and research, I believe that my skills and experience make me a strong candidate for the position you have offered.

In preparation for our upcoming salary negotiation, I wanted to share some data I have researched regarding average salaries for similar positions. According to my research, the average salary range for a [Job Title] with my experience level is between [Salary Range]. Depending on factors such as location, company size, and industry.

I am confident that my experience, skills, and qualifications align with the expectations for this role. And I hope that we can come to a mutually beneficial agreement on compensation. I am open to discussing different compensation packages, such as a higher base salary, additional benefits, or a performance-based bonus structure.

Thank you for your attention and consideration, and I look forward to discussing the details of this opportunity further.

Sincerely,

[Your Name]
Boost your Career with the Perfect Salary Negotiation Letter
Salary negotiation can be challenging, but with the right approach and a persuasive letter, you can increase the likelihood of achieving your desired outcome. Your salary negotiation letter should be well-crafted, professional, and focused on the value you bring to the table.

Crafting a persuasive salary negotiation letter takes time and effort, but it is a valuable skill that can benefit you throughout your career.

By being confident, prepared, and focused on the value you bring, you can successfully negotiate a salary that reflects your skills and experience. Use the sample of salary negotiation letter in this guide to craft the perfect salary negotiation letter.
Explore All
Write Negotiation Letter Articles