Keyword research is the basis of any SEO marketing campaign. Discovering the search terms your audience is actively typing into search engines is vital to your SEO campaign.
With this knowledge, you know the best keywords to target, and you create valuable content that attracts quality traffic to your site. Keyword research tools have made keyword research easier. The affordable keyword research tools in this guide will help you uncover the queries your audiences have.
You'll need reliable keyword research if you're a content marketer or SEO professional. But what if you cannot afford the cost of sophisticated keyword research? With some affordable tools, you can improve your knowledge of the terms that will help you generate more traffic to your website.
What Is Keyword Research?
Keyword research is the process of uncovering the search terms your audience is typing into Google to find products, services, or content like yours. Then using this information to optimize your website for search engines. Keyword research helps you discover the queries your audience is actively searching for, the popularity of these queries, their competition level, and others.
Keyword research helps you find the most appropriate keywords to target. It gives you valuable data about the queries your target audience is typing into search engines. Knowing these search terms can help you plan a better content and marketing strategy.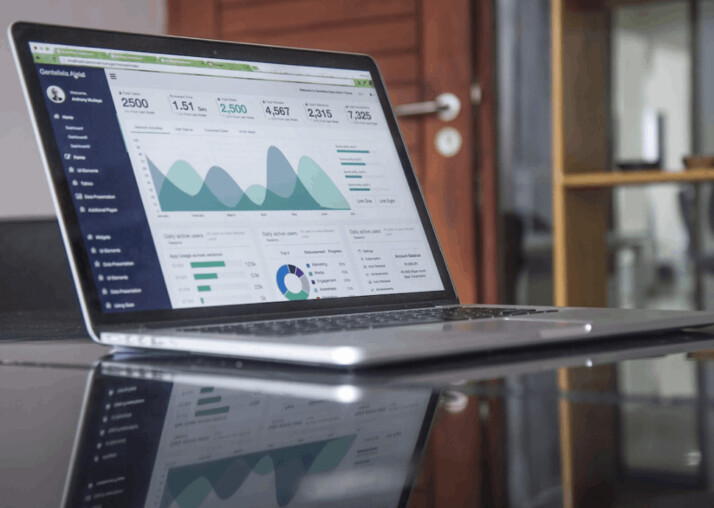 Why Is Keyword Research Important?
Every successful business creates content with its audience in mind. If your content must drive traffic to your site, it needs to answer your audiences' questions. Discovering the search terms people are typing into Google to find businesses or websites like yours becomes difficult without keyword research.
Keyword research tells you what topics your audience cares about and how popular these topics are among your audience.
With Keyword research tools, you can:
1. Gain Insight Into Marketing Trends
Effective keyword research can give you insight into current marketing trends, what people are searching for, and questions they want answers to.
This information lets you know the topics and keywords to target in your content. You can also discover if there's a search demand for a particular content idea and whether it is worth targeting.
2. Understand the Competitive Landscape
Keyword research gives you a clear idea of who you are competing against for a specific keyword.
Before you produce content on a topic, you can look them up and see who you're up against. Keyword research also gives you insight into how difficult it will be to rank for a keyword.
3. Generate New Content Ideas
Coming up with new content ideas for your blog can be challenging. With keyword research, you can find new ideas. You can also identify the keywords your competitors rank highly for and also high-demand keywords with limited content on the web.
4. Grow Your Website Traffic
When you identify the best keywords and produce content to satisfy the user's intent, you'll rank higher in search engine results. Google will see you as an authority in your niche and deliver your content to searchers.
Affordable Keyword Research Tools
The best keyword research tools streamline your workflow by making it easy to discover the right keywords to target.
Here are some of the most affordable keyword research tools to use.
1. WordStream's Free Keyword Tool
WordStream is a free keyword tool that is best for pay-per-click keyword research. When you enter a keyword or URL, you'll get a list of keyword suggestions, including long-tail variations. This is alongside each keyword's search volume, competition, and CPC.
You can filter the result by location or industry. You'll get the top 25 keywords instantly and get the complete list sent to your email when you enter your email address.
2. Google Keyword Planner
Google Keyword Planner is ideal for intermediate to advanced pay-per-click keyword research.
The "Discover New Keywords" tool helps you find new content ideas. Enter a seed keyword that describes your business into the search box, and you'll get a list of keyword suggestions. You'll see the average monthly searches, competition, top-of-page bids, and other metrics for each keyword suggestion.
The "Get Search Volume and Forecasts" tool allows you to enter a list of research keywords and check for their search volumes.
3. AnswerThePublic
AnswerThePublic is a free keyword tool that visualizes search questions and autocompletes searches in an image. It is ideal for discovering question keywords. Type in a keyword or phrase and see the questions people ask related to your searched phrase. The tool doesn't display the search volume of the keywords, but you get visuals for:
Questions: who, where, what when, which, why, can, and how
Comparisons: vs., or, and
More: which, will, are, can, like.
AnswerThePublic allows users access to only three queries per day. You can export the data to CSV.
4. QuestionDB
QuestionDB is good for finding blog topics and social media post ideas. It has over 32 million questions in its database. Enter a broad term into the box, and you'll get related queries from popular question websites like Quora and Reddit.
You'll find related topics in the questions, and you can narrow the queries down to keywords. If you click the "Show source link," you'll see the question source. The free account allows up to 50 results per query.
5. Moz Keyword Explorer
With Moz Keyword Explorer, you can search for any keyword and see its difficulty, monthly volume, and organic click-through rate (CTR). You can also see an analysis of current results ranking for a keyword and suggestions for similar keywords.
Moz gives you a "Priority" score that lets you know whether a keyword is worth targeting. It calculates this score based on the keyword's search volume, organic CTR, and difficulty. It also uses the "My Score" metric you set, designating how vital a given keyword is to your business.
Moz's Keyword Gap feature allows you to discover the keywords your competitors rank for, but you don't.
Conclusion
Keyword research is fundamental to SEO. Whether you want to improve your marketing strategy or generate content ideas, keyword research is your best bet. It helps you discover what your audiences are searching for, giving you insight into the best keywords to target.
Without knowledge of your audience's queries, you'll be chasing the wrong keywords and missing out on opportunities to convert your visitors into buyers. Keyword research can help influence your content strategy and improve your landing page copy and overall marketing campaign.
With the right keyword research tools, you can tap into what your potential customers are looking for. And get them to your page through well-crafted ads and content. Turn your SEO efforts into market-changing success with the SEO tools listed in this guide.
Explore All
Keyword Research Guide Articles