Crafting an effective keyword research strategy is no small feat. It requires an in-depth understanding of your audience, a comprehensive evaluation of current search trends, and deft implementation to stay ahead of the curve.
Luckily you don't have to do everything yourself. Using Google Search Console keyword research can help.
This versatile tool can take a huge chunk of your SEO load off. It comes with a lot of features, all of which we'll discuss in this article. We'll also walk you through how you can set up your account and get the results you need to create a winning SEO strategy.
What Is Keyword Research?
Keyword research is the process of uncovering words and phrases that people enter into search engines when seeking information about a particular subject. It involves understanding what words are used most frequently to target relevant content and improve visibility for web pages, products, or services.
To conduct successful keyword research, one must first understand the user's intent behind their queries – not just the words they use. The task of collecting keywords is both time-consuming and laborious but an essential step in creating effective digital marketing campaigns.
By analyzing popular topics and current trends, you can craft compelling headlines and descriptions that will attract the right customers.
Why Keyword Research Is Vital for Your SEO Strategy
Keyword research is a cornerstone of effective SEO strategies. It allows you to accurately target the words and phrases that your target audience uses when searching online.
Here are just a few reasons why keyword research is vital for your SEO strategy:
1. It helps you find out what people are actually looking for. By understanding what your target market searches for on search engines, you can tailor your content and website design to meet their needs.
2. It enables you to determine the difficulty level of competing for specific keywords. This will help you assess whether or not investing resources into optimizing those terms would be worthwhile.
3. It aids in developing long-tail keyword strategies that can drive qualified traffic to your website. Long-tail keywords often have lower competition levels than short-tail keywords, so they're great for capturing more targeted leads.
4. It can reveal valuable insights about your industry and competitors. Conducting keyword research will give you an idea of how others are positioning themselves in the market. And this can provide you with new ideas for the kind of content you should offer.
5. It makes creating content easier by giving you topic ideas. Keyword research can inspire topics you may have never thought of before. Moreover, using relevant keywords throughout your content ensures that your readers get the most value out of each piece.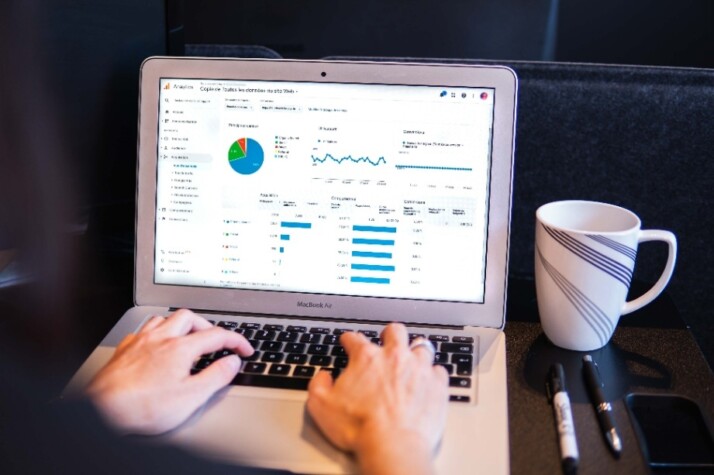 Google Search Console Features
Google Search Console offers the most efficient way to communicate relevant data between Google and SEO managers. It offers features and information that no other SEO tool in the industry can compete with — both technically and content-wise.
Here's a look at some of those features:
Analyze organic traffic, keyword ranking, CTR (click-through rate), average position, traffic data, and so on.
Track index coverage and check whether Google crawlers properly index web pages.
Identify removals, sitemaps, and disavow files.
Make sure your website's experience and Core Web Vitals are functioning correctly.
Fix mobile usability issues
Know which actions are manual and which security issues are marked by Google
Analyze critical backlink data (internal links, external links, top linking sites, and anchor text allocation).
All of this helps you stay on top of your SEO performance, identify any errors, and make improvements.
Is It Free to Use Google Search Console?
The Google Search Console is a free tool that helps websites monitor, maintain, and troubleshoot search engine rankings.
All you need is to set up your account, and you should be able to use the tool without a hitch. This makes it a great choice among businesses just starting with their SEO efforts and have a limited budget.
How to Set up Google Search Console Keyword Research
It's very easy to set up your Google Search Console Account and link it to your domain. Here are some simple steps to get you started:
Go to Google Search Console's main page and click on Start Now.
If this is your first time using Google Search Console, you'll be asked to select your property type. If not, click on Search Property, located in the upper left corner of the screen, and click on Add Property.
You will be asked to select between two property types: Domain and URL Prefix.
Verify your Property.
Domain
All URLs across all subdomains (m., www. …)
All URLs across HTTPS or HTTP
Requires DNS verification
URL Prefix
Only URLs under the entered address
Only URLs under specified protocol
Allows multiple verification methods
There will be multiple ways for you to verify your Property. The most common verification methods are HTML file uploads, domain name providers, and Google Analytics tracking codes.
It is recommended that you use the Domain Verification service (through your host) if you can verify your domain through DNS. This service includes all subdomains and all HTTP variations of your domain. You can also enter your main URL (the URL that shows up when you visit a website) using a URL prefix.
If you have multiple subdomains, using the Domain Verification method will allow you to aggregate your Search Console data into one Property. This will save you from the trouble of having to split it into multiple properties through URL Prefix.
After you add the HTML tag to your SEO plugin's advanced settings, you can verify your site by using the URL prefix method. You can also embed code directly in the head> section.
Take note that If you choose Domain Verification, you will not use legacy tools.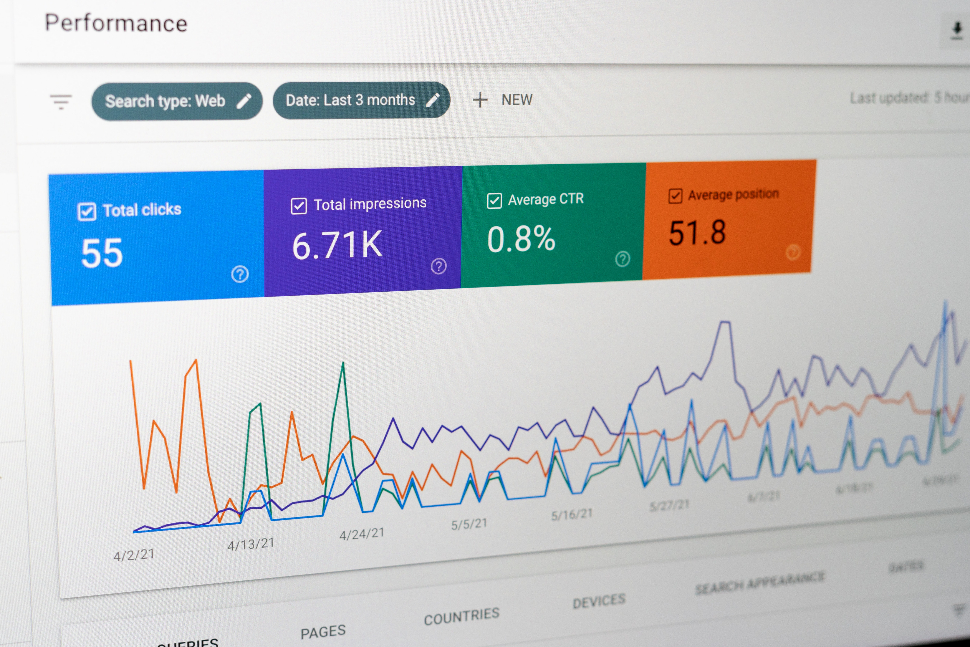 Important Google Search Console Keyword Research Metrics
Total clicks: This displays the total number of clicks Google users have made on a search term or page.
Total impressions: An impression happens when users see your website after they search on Google. The higher the impressions, the more your website is seen. To increase your impressions over time, add more keywords to your website and rank higher for existing keywords.
Avg. CTR (Click-Through Rate): CTR refers to the number of clicks divided by the number of impressions. Google Search Console gives you an average for overall performance. You can also see your specific click-through rate separately when you look at the structured data. The higher your average CTR, the better.
Avg. Position: Position refers to where your page is ranked according to a specific search. The goal is to get to the top spot in search results. This spot gets not only the most impressions but also the higher CTR.
Ways to Use Google Search Console for Keyword Research
Find Opportunities for Commercial Brand Keywords.
A commercial brand keyword is a unique phrase or word used to promote and identify the products and services of a particular company. It acts as a "tag" for customers who are searching online for specific goods or services. This makes it easier for them to find what they need.
Go to Performance
Click on New
Select Query and add keywords related to your business and audience
You can also go through the reverse route. Filter all the queries that do not contain commercial brand keywords and find opportunities in the middle and top of the funnel.
Find Question Keyword Opportunities.
You can filter your incoming queries by question keywords to find question keyword opportunities through Google Search Console. These can give you fresh content ideas that can boost your SEO. And it's a powerful way to uncover gaps in your content and learn about customer questions that you haven't responded to.
Sort Keywords by the Number of Impressions and See Which Have Zero Clicks.
If you sort keywords by the number of impressions and clicks, you will find keywords where you rank high but don't get any clicks. This is a sign that you need to improve your content. You can also choose to make fresh ones that match the search intent.
Doing this is a great way to find prioritized keyword opportunities. Google Search Console has a second filter option beneath the graph. To access it, follow these steps:
Click on Filter Rows
Select Clicks
In the Filter by Clicks section, select Smaller than
Input a value of 1
Click on Done
Find Keyword Opportunities From Steadily Growing Topics.
This is a great method for identifying the growing topics that Google is trying to rank you for.
Click on Date
Click on Compare
Select the period. You can select a custom period if you want.
Click on Filter Rows
Select Clicks Difference or Impressions Difference
Add a value
Click Done
Find Your Best-Performing Topics.
Find which of your pages have been performing exceedingly well in SERPs and find out what keywords it ranks for. This will give you an idea of what topics your audience engages with most, so you can create more fresh and relevant content.
To find all the keywords that your best-performing pages are ranking for, follow these steps:
Click on Pages
Select the article
Click on Queries
Final Words
Google Search Console keyword research is essential for understanding how users interact with your website and content. By analyzing the most popular search terms used to find your site, you can gain valuable insight into what keywords are driving traffic. You'll also know which topics may need more attention to improve SEO rankings. It's surely a tool that any digital marketer will find helpful.
Explore All
Keyword Research Guide Articles