White-label keyword research tools are becoming increasingly popular amongst online marketers.
These powerful platforms offer many benefits that can help you hone in on the right keywords to drive organic traffic for your clients. But with the number of tools available in the market, finding the best white-label keyword research tool can be challenging.
Luckily, we're here to make the search easier for you.
In this article, we'll be looking at some of the best tools available in the market that are worth checking out. From saving time to easily filtering results according to SEO metrics — these can be instrumental in upgrading your SEO client services.
What is a White Label Keyword Research Tool?
White labeling has become a standard and common practice in digital marketing since no one has the time or resources to create new tools. These digital tools enable you, the customer, to extend the tool's SEO services to your clients. Think of it as your regular SEO tool, but the difference is that it can be rebranded.
You can skip all the tedious SEO work, keyword research, and reports but still get all the credit for it. Some of the SEO functions that can be white-labeled include:
Keyword research and tracking
SERP analytics
Digital marketing analytics
Web auditing
Website traffic analytics
Competitor research
Backlink tracking and monitoring
Monitoring and ranking
Why You Need a White Label Keyword Research Tool
If you're not an SEO expert and your clients need SEO services, having these non-branded SEO tools can be a game-changer. Even if you are familiar with SEO but want to outsource the heavy lifting, a white-label keyword research tool can be perfect for you.
You can stand to gain a lot from using these tools. Here are just some of its benefits:
White-label keyword research tools provide a cost-effective solution for those looking to maximize their digital marketing reach without breaking the bank.
These tools enable users to quickly and accurately identify high-volume keywords, making optimizing campaigns for maximum returns easier.
They allow you to access vast amounts of data in real-time. This makes it simpler to track trends in search engine optimization (SEO) and targeted content creation.
With white-label keyword research tools, you can target specific audiences more effectively by finding phrases that match their particular needs or interests.
By utilizing powerful analytics and filtering capabilities, these solutions empower marketers to refine their strategies and gain an advantage over competitors.
They offer additional insights into competitive landscapes, so brands can ensure their messages stand out from the crowd.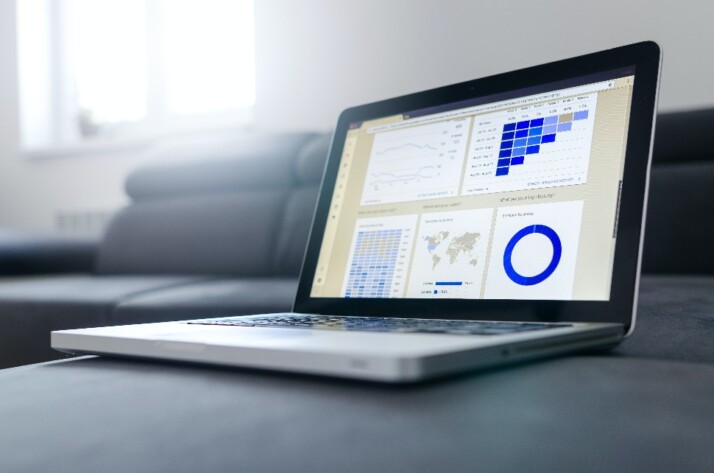 White Label Keyword Research Tools Worth Checking Out
SE Ranking
This next tool is also a great option for agencies of any size. You can choose from different pricing plans to fit your budget.
They also provide many different features that can cater to your every need. Some of these features include:
Keyword suggestion tools
Historical data on keywords & domains
Web traffic analytics
Website auditing
On-page auditing
Competitor rankings
SEMrush
This tool is for you if you're looking for white-labeled custom reports instead of a wide range of features.
SEMrush's white-label features allow you to create custom reports through its Agency Growth Kit. You can also order one-off custom reports covering everything from advertising to marketing and user behavior.
Using this tool will help you:
Set custom themes
Upload custom branding
Add custom visual styles
Schedule emails containing custom reports
Remove SEMrush branding
Customize email text
Ahrefs
Ahrefs is a popular SEO tool for rank analysis, backlink checking, keyword generation, and so on. It has plenty of uses. This SEO tool can also show you the keywords driving traffic to the website and its competitor's ranking in search.
This SEO tool is pricier than most of the options on this list. It starts at $99 per month, and their enterprise plan will cost you $999.
This may not be an ideal choice for small agencies just starting. But if you have a considerable budget, then it's definitely worth checking out.
Some of their exclusive features include:
Traffic estimation
Outbound link monitoring
Keyword report
Ranking history
Keyword generation
SERP volatility
AccuRanker
Looking for in-depth rank tracking information, as well as advanced reporting integrations? Then you should try out the Accuranker.
This tool is all about SERP tracking and SERP analysis. Plus, it allows users to generate reports using their logo and data preferences and automatically send them to their clients.
Their features include:
SERP feature tracking
SERP history
Landing page segmentation
Competitor tracking
Share of voice
Desktop, mobile & local results
Sitechecker
The Sitechecker tool helps to track, measure, and improve website visibility.
It measures website performance based on content, rankings, security, and backlinks. The tool gives a complete package of site auditing, site monitoring, and white-label ranking tracking with reasonably low price tags.
The main features of this tool include the following:
Backlink tracking
Rank tracking
Site monitoring
Site auditing
White Label SEO Best Practices
White-label SEO tools can lighten your SEO load so you can focus more on what you or your agency do best. It's important that you incorporate new SEO tools that complement your larger business strategy.
The following are some of the best practices that will help you in aligning white-label SEO with your business goals:
Including white label SEO tools in hosting or content management programs.
For lead generation, use white-label SEO tools such as audit request forms
If your client contract allows it, customize white-label SEO tools for a fee
Making live outputs for customers without manpower
Using automation from new white-label SEO tools to catch up on service agreement backlogs
Outsource the processes you're inefficient with, so you can focus more on what you do best
White-labeled tools can provide much of what is provided by an entire agency or SEO specialist. This can greatly expand the reach of your business offerings if utilized properly.
Final Words
All in all, a white-label keyword research tool is an efficient and cost-effective way of helping online businesses with all things SEO.
These tools can deliver tangible output — actionable insights that allow businesses to stay ahead of their competitors. At the same time, these tools provide better experiences for their customers.
Explore All
Keyword Research Guide Articles