If you're looking to take your affiliate marketing game up a notch, the key to success lies in mastering the art of keyword research. You can boost organic traffic and maximize potential earnings with the right keywords.
However, it takes more than just an intuitive feel for what works best. To help you get ahead of the competition, we've compiled a list of the best keyword research tool for affiliate marketing. Each of these offers unique advantages and features that make them stand out.
These tools provide everything you need to find the perfect set of keywords for your project, from user-friendly interfaces to comprehensive analysis capabilities. Read on to discover our top picks and how they can help take your affiliate marketing efforts to the next level!
What is Keyword Research?
Keywords are basically words or phrases that users type into online search engines to find information or a service. These keywords carry a specific search intent from the user, which in turn helps them achieve their goal. Knowing these keywords is very important.
Advertisers pay affiliates to advertise their links and earn a commission on their sales. Keyword research helps you find and use keywords that optimize your web page, YouTube video, social media post, and so on. This, in turn, attracts more traffic to your content, improves click-through rates, and increases the conversion rate.
Keyword research helps you answer the following questions:
Is the keyword relevant to your business and niche?
How much is the monthly search volume for the keyword?
How competitive is the keyword?
Does the keyword generate consistent traffic over time?
How much is the keyword's average Cost Per Click?
Why Keyword Research is so Important
When it comes to creating successful content and driving traffic, keyword research is absolutely essential. As an affiliate marketer, you can stand to gain a lot of benefits with keyword research. Here's a look at some of those benefits:
1. Targeted Audience: Keyword research helps you identify your campaign's target audience. This enables you to generate leads and maximize revenue potential from those likely to be interested in your offers.
2. Reach: By discovering the most popular search terms related to a topic, keyword research can help you reach a larger demographic of prospects.
3. Competitor Analysis: Affiliate marketers can use keyword research tools to gain insights into their competitors' strategies. This includes what kind of content is performing well and where they're finding success. And this enables you to adjust your campaigns accordingly for better results.
4. Organic Search Visibility: By selecting keywords that match user intent, affiliates can increase their organic search visibility. And it will draw even more users to your website or products through increased search engine rankings.
5. Cost-Efficiency: With keyword research, affiliates can identify cost-effective opportunities to invest in paid advertisements on Google Ads or other platforms.
6. More Opportunities: As the landscape of online advertising changes with new algorithms, trends, and technologies, keyword research helps you stay up to date. It can help you uncover new opportunities as these trends emerge.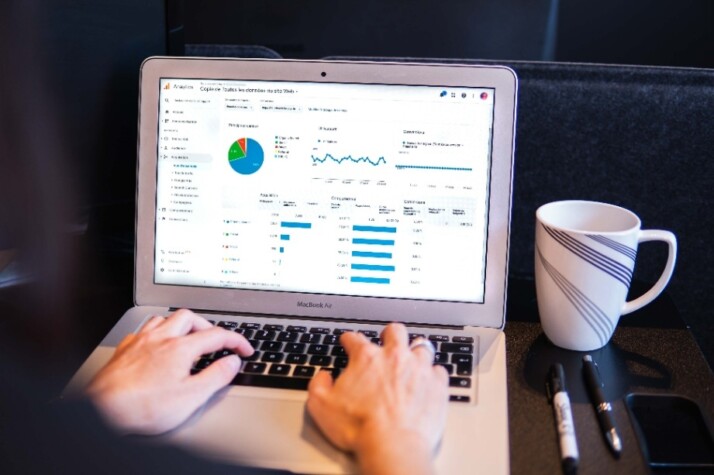 5 Best Keyword Research Tool for Affiliate Marketing
1. INK Keyword Clustering Tool
If you're looking for an easy-to-use and powerful keyword research tool, look no further. The INK Keyword Clustering tool features a user-friendly interface.
You can upload or simply paste your keywords, and it will cluster them for you. It will also give you important keyword data to help optimize your marketing strategy. This includes Cost Per Click, Volume, and Keyword Variations.
Main features:
Shows traffic data on your main keywords
Lists keyword variations to give you other article ideas
Provides you with a history of your clustered keywords
User-friendly interface
2. Google Keyword Planner
The Google Keyword Planner is a great tool for people just starting with affiliate marketing. Plus, it's free, so it's perfect for people looking to explore keyword research but are on a budget.
Although this is a comparatively simple keyword research tool, it comes straight from Google's search engine. This means you can count on the results to be as accurate as possible.
Main features:
Can compare keyword popularity in a given time
Shows data on the number of mobile keyword searches
Gives you the average monthly searches divided by the devices used
Helps you find out which keywords your competitors are using
3. SEMrush
This software is a popular tool for market analysis and keyword research. It can give you the insights you need to optimize your SEO and PPC campaigns for better results. Paid traffic data is included as well.
Main features:
Gives you global insights with its database spanning over 130 countries and 22 billion keywords.
Allows you to run website audits based on over 130 different checks.
Finds content recommendations that will improve your website's ranking
Helps you in tracking and analyzing competitor websites to stay ahead of the competition
4. Ahrefs
Ahrefs used to be just about link-building, but now they can help with your keyword research too. This is also a popular tool that can give you the data you need to optimize your content. You can choose from their various pricing plans to fit your budget.
Main features:
Gives you a precise score for keyword difficulty
Allows you to conduct keyword research for ten search engines
Gives you data on the number of clicks on a certain keyword
Has a backlink popularity graph that's updated every day
Provides a detailed SERP history for your keywords
5. Ubersuggest
With this free tool, you can get new keyword suggestions and find out how difficult it could be to rank for them. It also allows you to find out where your traffic is coming from. Aside from that, it can show you the table of the 100 best Google results for a keyword and data on those results.
Main features:
Provides you with top-performing content for certain keywords
Displays data on search volume, type of search, and age range of each user for a given keyword.
Has a competitor Domain Overview
Includes a backlink-building tool
Conclusion
Keyword research gives affiliates the power to promote their products and services online effectively. It helps you uncover topics and trends to gain the most engagement with your target audience.
With the help of the best keyword research tool for affiliate marketing, you will reach more customers, boost conversion, and increase ROI over time.
Explore All
Keyword Research Guide Articles