Keyword research is a rudimentary step to making your content resonate with the right audience. There are several research tools; some are more popular than others.
One of the most underrated keyword research tools is Google Auto-complete. Yes, that's right, you can find great keywords using Google Autocomplete.
Remember how you type in a letter or a word on Google and get several search suggestions? That's Google Autocomplete.
Although autocomplete's main purpose is to speed up the search process, it has proven to be a handy tool for keyword research. There's much more to this super intuitive tool.
This article will show you the abilities of Google Autocomplete and how it can prove helpful in your day-to-day SEO tasks.
What Is Google Autocomplete?
Google Autocomplete is a feature that offers several search term predictions. It makes probable search predictions when you start typing and adjusts the predictions accordingly while you type.
The essence of Google Autocomplete is to cut back on typing time by providing the search query you had in mind. You can simply click on the most accurate option and start your search. This saves you from typing long search queries.
As you may have guessed, that's not the only way to utilize this tool. It also helps digital marketers and website owners discover keywords. Most often than not, it influences users' search behavior and intent. This makes Google autocomplete an SEO treasure.
Are Predictions Country-centric?
Google autocomplete predictions are based on your country. Therefore, it could be used as an effective research tool to rank for local SEO.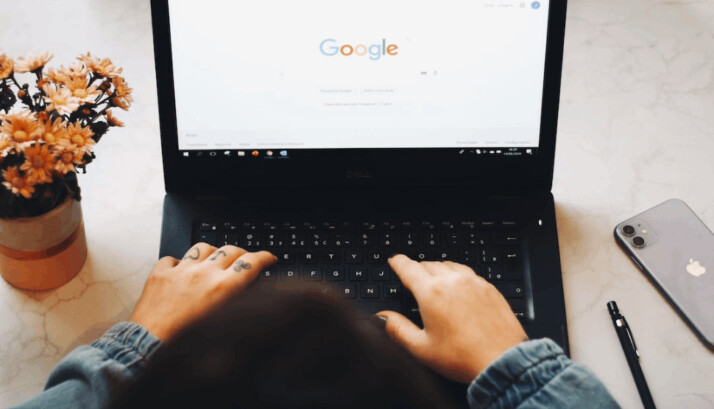 For instance, let's assume you are located in Lebanon. If you search for the "best restaurants…." auto-complete may offer suggestions like "best restaurants in Beirut, Tripoli, or Tyre" or any other city in Lebanon.
If you change your location for any reason, Google Autocomplete adjusts accordingly.
How Does Google Autocomplete Work?
This Google feature predicts search terms based on users' search patterns. It autocompletes a search based on what users tend to type next. Simply put, it's a reflection of popular search queries.
Google's predictions are affected by:
Searcher's intentions.
Trendy search queries.
Users' search history.
Chances are that your search history will affect the accuracy of your Google Autocomplete. Hence, you can eliminate the search history factor by disabling it under google settings.
This will offer an untainted insight into your audience's search habits. Or you can use incognito mode to avoid the search history effect.
How To Find Great Keywords Using Google Autocomplete
First, to get unsullied search predictions from Google autocomplete, you need to:
Use incognito mode to avoid getting predictions based on your search history.
Change your language settings to suit your target audience's language preference
Use VPN to change your location to your audience's location if you are trying to target people in a different locality. For instance, if you are located in Lebanon and want to get search patterns for your Denmark audience. Use a VPN to make Google think you are in Denmark. This enables you to get location-centric predictions.
Taking these steps helps you focus on the most relevant keywords in autocomplete.
How To Use Google Autocomplete Effectively
Keyword Research
Regardless of how laborious the task is, keyword research is the foundation of any SEO strategy. Although current developments in SEO include not focusing squarely on keywords, it's still a core requirement.
Google autocomplete isn't a standalone keyword, but it's a great place to start. It can be a primary way to set up your content calendar and SEO strategies.
However, it's best to use it with other keyword research tools like Google Keyword Planner. That way, you can focus on all the right keywords. What's more, Google Autocomplete is a handy research tool for finding popular long-tail keywords common to your target audience.
Long tail keywords enable you to fill content gaps and offer opportunities to explore informational search intents.
Manage Your Brand's Online Reputation
It's an efficient way to discover your online reputation and manage it.
Since this feature focuses on popular search patterns, it's the best way to view your brand through the public eye. Try searching for your brand name on Google; Google Autocomplete will certainly provide predictions about it.
If the predictions are positive, you are in the clear. On the contrary, a negative list of predictions could affect your business adversely.
How can you influence your brand reputation on Google Autocomplete?
Optimize your social media account and develop a loyal user fan base to push positive narratives about your brand.
Take charge of online conversations to focus on your brand's positive features.
Social media engagements and messaging should portray the brand's tone and voice.
Building backlinks to authoritative websites boost your online credibility.
Have a solid strategy to address any trendy negative predictions on Autocomplete.
Exploring Several Search Intents
Search intent lets you focus on keywords that would drive the organic traffic you need. It informs your webpage structure, context, and overall objective.
The best way to succeed as a website owner is to speak to your audience's pain points. Autocomplete helps you understand your user's search intent and create appropriate content.
While it might be stressful to explore several search intents, it's highly rewarding. Not only does this help you uncover overlapping keywords, but it also throws some light on keyword priority.
In-depth keyword research lets you focus on all available search intents related to valuable keywords. And Autocomplete leaves no stone untouched regarding that.
Get Inspiration For Content Topic
Content marketing affects SEO immensely. Targeting topics and raising a buzz on the internet is an easy way to score a high ranking on Google. Autocomplete provides you with popular searches from your audience.
Hence, you can get inspiration for content topics that drives traffic through this feature.
Target Appropriate Local SEO Keywords
You can find great keywords using google autocomplete while targeting local SEO.
For instance, if you need to know the search terms people use while searching for restaurants in Washington DC. You can type a primary keyword like "restaurant Washington DC" to get location-centric suggestions.
This enables you to target accurate keywords related to restaurants in Washington, DC.
Let's assume you got a prediction like "Restaurant Washington DC White House." It means you should find a way to incorporate "White House" in your content.
Are There Any Guidelines That Affect Google Autocomplete?
Some search queries are not appropriate for Autocomplete predictions. Here are some predictions that are against autocomplete prediction guidelines:
Predictions that could suggest grievous harm to animals or people
Hateful speech
Vulgar language or explicit sexual expressions
Sensitive details about an individual
Gory expression that promotes violence
Wrapping Up
Google Autocomplete aggregates the most frequently typed words that people are searching for on Google. It's a smart way to discover what users are curious about.
It's a great way to explore unique and popular long-tail keywords or questions. Besides, it also helps you manage your brand's online reputation.
Whether you find great keywords using google autocomplete or explore search intent, it's a multifaceted tool for SEO. Give it a try.
Explore All
Keyword Research Guide Articles