Like many digital marketers, you may wonder how to make more money through AdSense keywords. As an AdSense publisher, you must optimize your website for keywords with high CPC to avoid struggling with peanuts earnings.
However, if done expertly, you can focus on high-paying Google AdSense keywords that would make you big bucks. We bet that got your attention.
This article is an expository guide on how to find high paying AdSense keywordsto increase your AdSense earnings.
Ready to make thousands of dollars monthly? Let's get started!
How Does Google Determine The Cost Of A Keyword?
Google racks up several revenues from different sources. But one of the main sources is pay-per-click ads. These ads appear on Google's SERPs when users search some keywords.
The cost of the keyword partially hinges on the search volume. This means the more people search for a keyword, the pricier it becomes.
What determines the position of your ad on Google SERP? Two main factors affect the placement of your ads on Google page:
The quality of your ad according to Google scoring.
The highest bid indicated for the keyword.
Bearing these ranking factors in mind, your ad will rank if it has higher quality and higher bids.
That said, Google determines the cost of a click with this formula:
The number of times your ad is clicked divided by the number of times your ad is shown. For more clarity, this means clicks ÷ impressions = CTR.
In this light, you can improve your ad placement by creating high-quality adverts and developing a better keyword strategy.
How Do You Discover How Much A Keyword Costs?
Google Ads platform has a range of prices attached to various keywords. And research by WordStream shows the average CPC keyword on Google is between $1 and $2.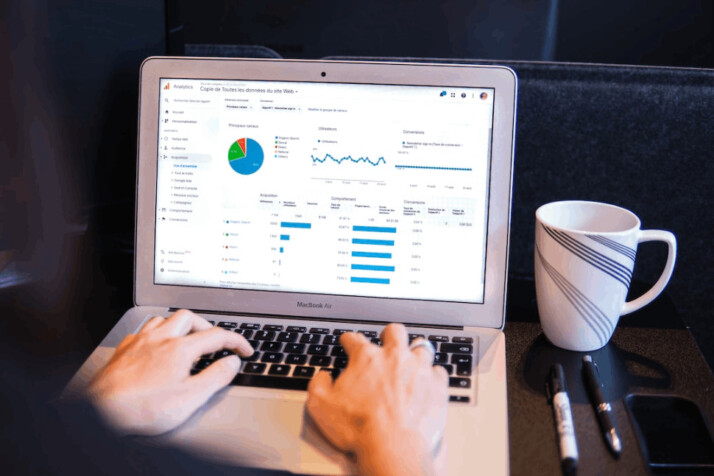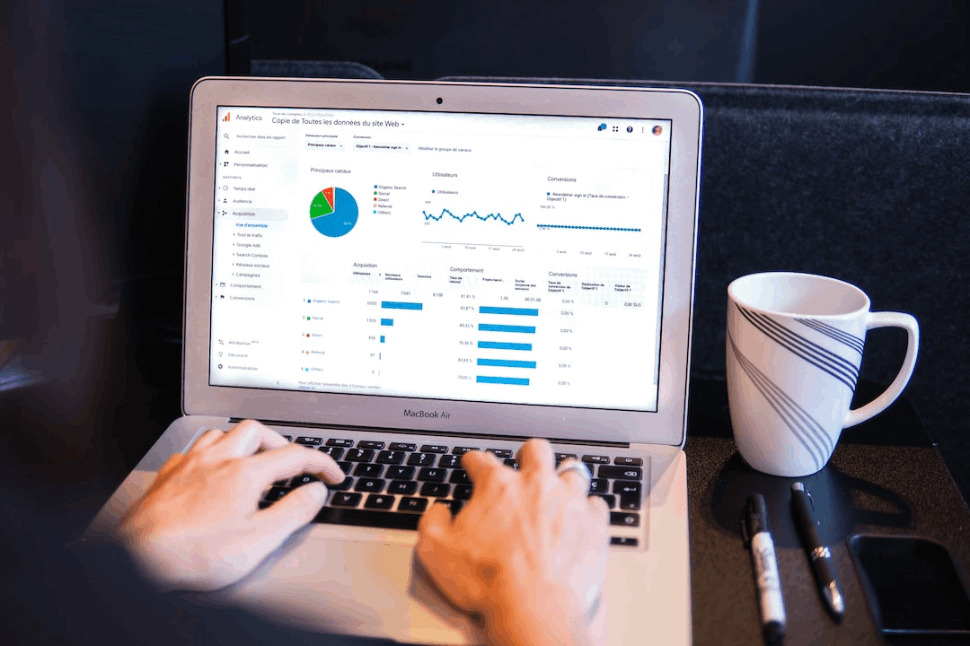 To aim for more expensive keywords, you must first understand how to find the high-paying Google AdSense keywords. Hence, you need to:
Discover the actual cost of your preferred keywords
Estimate a budget for your lead generation
Find out if Google Ads is suitable for your company.
How do you determine the cost of a keyword before launching a campaign?
Google Keyword Planner would have been the best option. But you must create an account and provide payment information upfront to use Google Keyword Planner. This limits access to information (costs) regarding an ad campaign.
Luckily, you can unveil the cost of each AdSense keyword with a third-party keyword research tool.
How To Find High Paying AdSense Keywords With Keyword Research Tools
Wondering how to find high CPC keywords? Here are some of the best keyword software that unveils CPC.
SEMrush
SEMrush is an all-in-one SEO and SEM platform. Keyword research is just one of the facets of this tool. It offers a 7-day free trial, after which you will have to pay a minimum of $99.95 monthly. SEMrush tool caters to a wide range of users, but it's suitable for people rooted deeply in digital marketing.
How To Check CPC On SEMrush:
1. Sign-up on SEMrush
2. Insert the keyword in the search bar at the top of the page.
3. Hit the search button
4. This opens the keyword overview page; you'll find the CPC at the end of the first box on the left side.
Brand Overflow
If you want to test the waters before launching a campaign, this is the best tool. It offers 10 free queries. Upon exhausting the free queries, you'll have to subscribe to a plan (the lowest is $9).
How To Discover CPC In Brand Overflow
1. Open the keyword tool
2. Insert your seed keyword in the first field.
3. Describe your target location in the second field.
4. Tap the search button.
5. The AVG CPC box is located on the left.
Ahrefs
Ahrefs is a more expensive platform that simulates SEM and SEO. The least plan is $99 without any free trial option.
But you can explore Ahrefs for as little as $7 for 7 days. It's also suitable for businesses keen on developing digital marketing strategies.
How To Discover CPC In Ahrefs
1. Sign up on Ahrefs
2. Select the keyword explorer menu
3. Select google at the top of the page.
4. Insert your keyword or multiple keywords, separating them with line breaks or commas.
5. Hit the search icon
6. CPC will be displayed in the third box at the top of the page.
Keywords With High CPC According To Their Industries
If you are curious about high-paying CPC, you will discover examples below. We've compiled a list of expensive keywords in order of their industries.
Medical
Surprisingly, despite the multifaceted nature of this profession, the detox and urgent section rack in the highest revenue per click.
"Urgent care EMR" keyword is the highest, with $90 per link. Other top-paying keywords include:
Fort Lauderdale Hospital Detox -$65.00
Dermatological Problem -$65.00
Hospital Alcohol Detox -$65.00
Children's Hospital Emergency Room Near Me -$60.00
Transporter Hospital -$60.00
Kensington Hospital Detox -$60.00
Weight Loss Surgery Dallas TX -$55.00
Childrens Oakland Hospital -$55.00
Urgent Care Jasper TX -$55.00
Urgent Care Snider Plaza -$50.00
Endocrine Weight Loss- $45.00
Dallas Bariatric -$45.00
Urgent Care 77041- $45.00
Urgent Care Electronic Medical Records- $40.00
Legal
The legal industry has some of the most expensive Google AdSense keywords. This is due to the high competition and high ticket service costs on these keywords. With the highest being "Maritime Attorney" with $1,090 CPC, this industry has the most rewarding cost per click in this article. Other key phrases include:
Offshore Accident Lawyer – -$815.00
Best Motorcycle Accident Lawyer -$770.00
18 Wheeler Accident Lawyer San Antonio -$670.00
Scranton Personal Injury Lawyer -$560.00
Truck Accident Attorney Dallas -$515.00
Houston Trucking Accident Attorney -$500.00
Mesothelioma Attorney Assistance -$490.00
Maritime Lawyer New Orleans -$485.00
New York Construction Accident Lawyer -$485.00
California Auto Accident Lawyer -$475.00
Auto Accident Attorney California -$465.00
Auto Accident Attorney Colorado Springs -$460.00
Car Accident Lawyer Jacksonville -$430.00
Truck Accident Lawyer Dallas -$425.00
Real Estate
Apparently, the words "fast" and "with cash" rocks the Real Estate world. Most of the keywords with high CPC in this industry have either of those words. The keyword with the highest CPC is "Sell House Fast Austin," costing $95 per click.
Sell My House Fast Phoenix -$70.00
Sell My House Fast San Diego -$65.00
Teacher Home Buying Programs Texas -$60.00
Sell My House Fast Austin -$65.00
Selling A House As Is By Owner -$60.00
Sell My House Fast Orlando -$60.00
Worst Month To Sell A House -$60.00
We Buy Houses Fast For Cash -$55.00
Quickly Sell House -$55.00
Sell House Cash -$55.00
Will My House Sell -$55.00
Sell House Fast For Cash -$50.00
Buy House Cash Or Mortgage -$50.00
Buy My Home For Cash -$50.00
Marketing Industry
The marketing industry has relatively reasonable CPC. The highest one on our list is "What is marketing channels," with about $165.00 per click.
Call Tracking Marketing -$125.00
Marketing Your Law Firm -$120.00
SEO And Social Media Marketing Services -$115.00
Affiliate Marketing Software Free -$110.00
Marketing Automation For Agencies -$100.00
Law Firm Marketing Los Angeles -$100.00
3 P Of Marketing -$95.00
What Does CPM Stand For In Advertising -$95.00
Marketing Cloud Software -$90.00
Marketing Integration -$80.00
Email Marketing Automation Software -$80.00
PPC Advertising Management -$80.00
Best Marketing Quotes -$75.00
What Does PPC Stand For In Marketing -$75.00
Business Software
The keywords with the highest cost per click in business software industry are:
Top 10 Help Desk Software$95.00
Complete Business Solution$95.00
Help Desk Software For Small Business$90.00
Small Business Call Center Software$85.00
Accounting Online Program$70.00
Business Performance Management Software$60.00
The Best Online Accounting Program$60.00
Employee Management Software For Small Business$60.00
Email Marketing Software For Small Business$55.00
Marketing Automation Software For Small Business$55.00
Best Medical Billing Software For Home Based Business$55.00
CRM Software For Small Business$55.00
Best CRM Software For Small Business$55.00
Small Business Marketing Software$50.00
Best Hr Software For Small Business$50.00
Final Words
If you want to buck up your AdSense earnings, it's best to focus on keywords with high CPC. Although learning how to find high paying AdSense keywords could be highly stressful, it's worth every dime and time spent on it.
Hence, we suggest you use affordable keyword research tools to find profitable keywords.
Overall, the amount you make depends on the kind of keywords you use. Focus on low-competition and high-paying keywords to make more money.
Explore All
Keyword Research Guide Articles