To make your blog post stand out in the ever-growing sea of online content, you must target keywords your audience is searching for. But how do you know what your audience wants to find? Or which topics will drive targeted traffic to your website? It's simple – Keyword research!
Continuing to outdo your previous blog posts and competing with millions of other sites is incredibly difficult. You need an edge. That edge is knowing how to find keywords for blog posts, such that you can rank organically and gain the traffic you deserve.
Keyword research should be a crucial part of your blogging arsenal. It is the quickest way to find out what your audience is searching for. By doing so, you can provide them with valuable, relevant content that they'll enjoy reading. Consequently, they'll stay on your blog longer and return more often. No doubt, a keyword-targeted blog post will take your blog to a whole new level.
This article will show you how to find profitable blog post keywords for which you can create compelling and ranking-magnet content.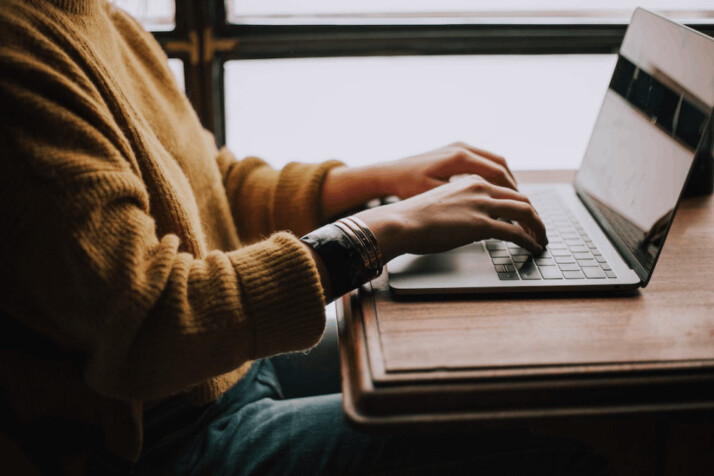 What Is Keyword Research?
Keyword research is the process of uncovering and evaluating the search terms people are typing into search engines to find information. It involves identifying relevant keywords and creating content around them.
Keyword research gives you an insight into the search volume and ranking difficulty of keywords, letting you know which ones to focus on. Discovering the keywords relevant to your audience, and optimizing your blog content with them, is essential for blogging success.
Why Is Keyword Research Important?
The ultimate goal of keyword research is to develop a list of relevant keywords and create content around them. Keyword research is a way to ensure that the keywords you're targeting are in demand and will drive traffic to your website. It also helps you discover which keywords you can easily rank for, giving you an idea of what to focus on.
Through keyword research, you know the trending topics to target in your content to capture instant search traffic. You also discover your target audience's questions and develop content that answers their needs.
How to Find Keywords for Blog Posts
1. Define Your Niche and Target Audience
The first step to conducting successful keyword research is to define your blog niche and understand your buyers' persona. The topic of your blog (or niche) determines the future of your website. It gives you a clear direction of where you want to go with your blog.
What topic does your blog focus on?
What problems does your blog solve?
What kind of audience do you want to attract?
Understand your audience and why they might be searching for your blog. Define the key parameters of your ideal audience, including their location, desired goals, and motivations. This will help you choose the right keywords for your blog.
2. Brainstorm
Consider the search terms your audience might type into Google to find your blog. If you own a cooking blog, what are people most likely to search for to find a cooking blog? Jot down keywords related to your blog's overall theme and include specific search terms.
3. Conduct Competitor Keyword Research
A great source of keyword ideas is your competitor's blog. Consider your competition and what keywords they rank for, then develop better content to outrank them.
Keyword research tools like Ubersuggest and Moz provide an easy way to discover the keywords your competitors are ranking for. Access one of such tools, type in your competitor's URL, and you'll get a list of top-ranking keywords of your competitors.
You may also find content gaps, that is, in-demand keywords your competitors aren't targeting or targeting the right way. Creating excellent content around such keywords will drive massive traffic to your website.
4. Uncover the Questions People Are Asking
Question forums like Reddit, Quora, and AnswerThePublic are great sources of keyword and topic ideas for your blog. Most people turn to these communities to seek answers to their questions.
Using Quora, enter a keyword in the query box, and choose a topic that describes your blog. You'll find several queries similar to your searched term. You can filter the questions by publication date and the number of upvotes. You can also use Quora's notification feature to track relevant topics in your niche. Click on the "Follow Topic" button near your most relevant topics.
AnswerThePublic visualizes search questions in an image. Type a keyword or phrase, and you'll see the questions people ask related to your keyword. You can create a blog post that answers these questions thoroughly.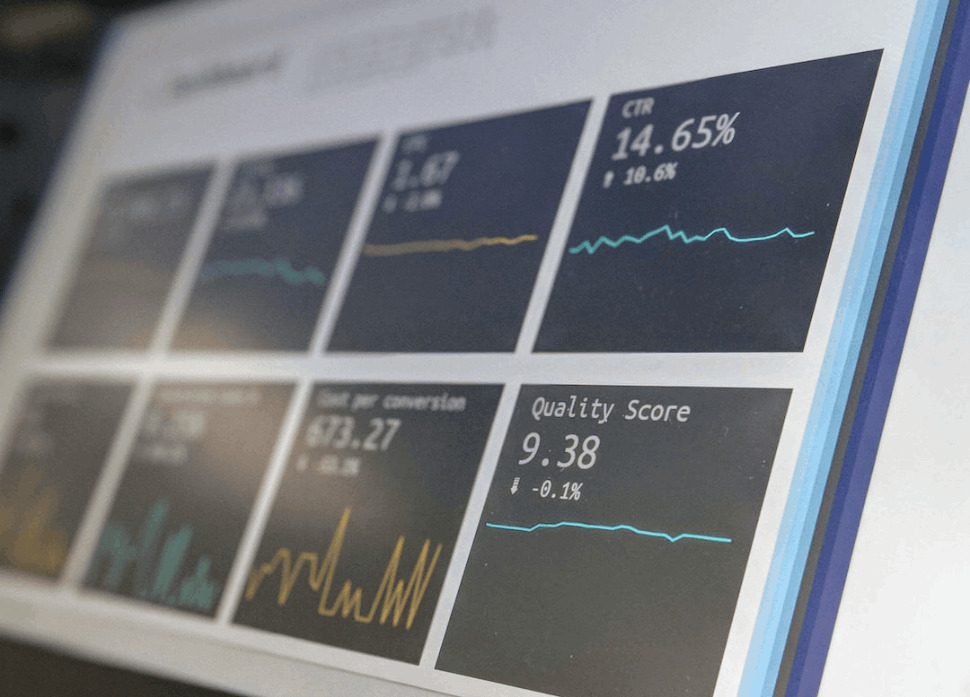 5. Use Google Trends to Find Trending Topics
Google Trends is another option for discovering keywords for your blog, especially trending topics. It shows you what people are interested in and what topics are rising. You can also search for a keyword to learn if there's a decline or rise in the audience's interest in that keyword.
Type a keyword into Google Trends and search by "Search term." The results will show you if usage of that keyword is increasing, decreasing, static, or high. You can refine your search to see how the keyword is used in certain regions, during specific timeframes, and within particular categories. To find trending keywords on a topic, type in a search term and search by "Topic." You'll get a list of related topics and keywords that are trending.
6. Use Keyword Tools to Refine and Expand Your Keyword List
Once you've compiled an extensive keyword list, it's time to refine it and narrow it down to only the best keywords. An essential part of selecting high ROI keywords is evaluating the search volume and ranking difficulty.
Keyword search volume is the number of searches a particular keyword receives in a month. High search volume keywords have greater traffic potential but are also more competitive.
Keyword ranking difficulty measures how hard it will be to rank on Google's organic results for a particular keyword. The higher the difficulty score of a keyword, the harder it will be to rank for it.
Your goal should be to target high-search volume keywords with low competition. Once you've built a high domain authority and quality backlinks, you'll be able to rank for high-difficulty keywords.
Most keyword research tools help you analyze the search volume and keyword ranking difficulty of your keywords. Upload your keyword list or type your keywords into one such tool, and you'll receive a result of relevant SEO metrics.
You can also generate new keyword ideas using keyword tools. Enter your seed keyword or the topic your blog is focused on, and you'll receive a list of keywords related to your searched keyword.
7. Create and Optimize Your Blog Post
Use your target keywords in strategic positions of your blog post, like the title tag, meta description, file name, and alt text of images. Avoid keyword stuffing, as it can negatively impact your search engine ranking.
Instead, use your keyword and relevant keyword variations in your post. Also, use internal linking to your advantage. Your links should have properly optimized anchor text.
Optimizing your blog post with relevant keywords will boost your blog authority and improve your search engine rankings.
Wrapping Up
Keyword research is vital to every content marketing strategy. Neglecting it means missing out on reaching your audience. A keyword-optimized blog post will drive more website traffic and increase search engine rankings.
The first step to conducting successful keyword research is defining your niche and target audience. Understanding your buyer persona will help you to determine what to write about. Your competitors' keywords are also excellent sources of blog keyword ideas. Question platforms like Quora, Reddit, and AnswerThePublic are invaluable resources for discovering common questions your audience has.
Use a keyword tool to narrow your keyword list to those that can get you high traffic and rankings. After this, create content around your chosen keywords and optimize your On-page SEO elements appropriately.
Explore All
Keyword Research Guide Articles