Keyword research is a crucial step in the eBay listing process. It is something that every eBay seller needs to do before listing products on the online marketplace.
Keyword research is the process of identifying the words people use to find product listings like yours. And then optimizing your eBay product listings for the most relevant keywords. If you're wondering how to find keywords for eBay listing, you're in luck — this article explains the essential steps you need to take.
With keyword research, you can target and rank your listings for keywords that will drive sales and generate revenue. This guide discusses eBay SEO, how to find keywords for eBay listing, and optimize your product listings for success.
What Is EBay SEO?
Search Engine Optimization is the process of enhancing the visibility of a website or page in a search engine's organic results. The goal of every search engine is to help users quickly find the information they need. As such, search engines rank high-quality, relevant content that best satisfies a search query. The algorithm analyzes webpages for keywords, images, and other criteria to determine their relevancy to a search term.
Every day, millions of people on eBay search for products or look for deals on their favorite items. Cassini, eBay's internal search engine, puts in place measures to deliver the most accurate and relevant search results to customers.
eBay search engine optimization describes the actions sellers take to ensure that their product listings are properly ranked.
eBay's search engine utilizes keywords when deciding which product listing should appear on top of the search result list. The algorithm scans product titles, item details, and others to gauge the relevance of a listing to a potential customer's search query. If the keywords used on a product listing match the ones the customer searched for, eBay ranks the listing higher within the search results. This is why keyword research is important — it plays a vital role in maximizing the visibility of your products on eBay.
Keywords are a way eBay understands what you sell and rank your listing for relevant searches. Keyword research helps you identify the search terms your target audience use to find your product listing. This way, you optimize your listing for these keywords and rank higher within the listings returned search results. If your listings are displayed in relevant results, the chances of a customer clicking your listings increase.
How to Find Keywords for EBay Listing: the Best EBay Keyword Tools
1. Keyword Tool
The Keyword Tool is great for understanding what products people are looking to buy on eBay. It helps you discover the best keywords for your product listings and analyze the popularity of these keywords. The free version uses the autocomplete function of the eBay search engine to pull out search queries people use when searching for products.
You'll need to select an eBay website and a category from which you want to get keywords. Then type a keyword into the search box and press enter. The Keyword tool takes the keyword you provide, adds different numbers and letters to the keyword, and generates a long list of autocomplete suggestions. The tool allows you to narrow down the list of the generated keywords to make it more relevant. You can then export the keywords and use them for search engine optimization.
The paid version of the Keyword Tool provides more keywords than the free version. It provides search volume data for each keyword to help you understand the popularity of a given keyword. This information helps you to select the best keywords to optimize your product listings.
2. TeraPeak
TeraPeak is a great tool for eBay product and keyword research. The tool's detailed sales data lets you discover the keywords that can influence your position in eBay's search engine.
Using the tool, you can compare your keywords with your competitors'. You can also compare the sales performance of different keywords. Terapeak offers a free version, which limits your access to eBay data but is a reliable source of keywords. If you need extensive eBay search data, you can subscribe to the premium version of TeraPeak.
3. SEO Review Tools
The SEO review tool is a free eBay SEO tool that allows you to quickly discover the keywords your potential buyers use to find products.
Enter your product name or seed keyword, and the tool will generate a list of relevant eBay keywords. The results will display the most popular keywords and categories people search for on eBay. You can filter, select, or export the most interesting keywords to optimize your eBay product listing and description.
Optimizing Your EBay Product Listings
Once you've identified the best keywords for your product, you'll want to optimize your eBay product listing using these keywords. This is an easy way to attain a high search engine ranking.
Product listings that are ranked at the top of the eBay search engine generate more traffic and sales. Buyers assume that these products are of higher quality and from reputable sellers. If your product listing doesn't rank high on the eBay search engine, your chances of selling the product will decrease drastically.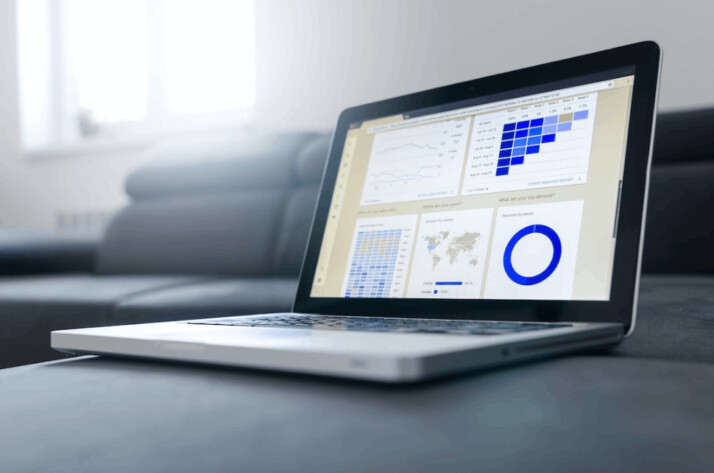 How to Optimize Your EBay Product Listing?
1. Find the Best Keywords Using an EBay Keyword Tool
The first step to attaining high search rankings is to develop a list of relevant keywords. The keyword tools listed above are the best ways to discover the keywords your customers are using to search for your product. These tools will help you find several keywords your audience use to find a particular item. Select keywords that are most descriptive and relevant to your offering.
2. Use Quality Images
Images can influence the purchasing decision of your potential customers. Quality images can help boost your eBay product sales.
Use attractive, appealing, high-quality images and videos that showcase your item and highlight its unique features. Images can range from keyword-optimized banners to product and lifestyle photos. Whatever image you use should display details of your product.
3. Write an Appealing and Informative Product Listing
Your product listing is crucial to the success of your eBay listing. Make your product listing detailed and informative, and use relevant keywords. Provide as much information as possible about your product, but keep it appealing.
eBay's search engine, Cassini, provides users with information-rich buyer-centered content. Write a clear and concise title and description, but be detailed enough.
4. Optimize Your Seller Page
Your seller page should also promote your business. Showcase your brand and tell buyers what to expect when they purchase from you.
Ensure to include keywords and keep your message informative. The information you put out on your seller profile helps you connect with a potential buyer looking to buy your products.
Wrapping Up
Keyword research is the initial step of your eBay listing optimization plan. It might seem like a complicated process, but with the right tools, you can easily find the best keywords to optimize your product listings.
Keyword research helps you discover the search terms your target audience use when searching for products like yours on eBay. With this information, you can optimize your product titles, item details, catalog listings, and eBay categories properly. This can result in a higher ranking on the eBay search engine, increased traffic, and conversions.
Explore All
Keyword Research Guide Articles